This article may contain affiliate/compensated links. For full information, please see our disclaimer here.
Reminder: Make sure to check the country's covid guidelines before travel.
During our journey around Mexico, Courtney and I moved to and fell in love with Puerto Vallarta along the way. We loved it so much that we lived there for 4 months. While we had plenty of things to keep us entertained in Puerto Vallarta, we decided to check out its neighbor further north on the Bay of Banderas, Sayulita. We were intrigued, and by this point, we were both working remote jobs online. We had a lot of questions about what Digital Nomad Living in Sayulita would be like.
In this article, I'll dive into cost of living in Sayulita, Sayulita's digital nomad life, and more. I will be blunt and say being a digital nomad in Sayulita wasn't exactly easy. My wife and I both worked jobs that required video calls almost daily, so we really had to get creative with finding reliable wifi. The good news is, that there are a couple of reliable spots to work in Sayulita. This made it easier to work remotely and enjoy the sun, surf, and good vibes this growing town has to offer.
SAYULITA DIGITAL NOMAD: SAYULITA COST OF LIVING
Overall Budget (for 2 people):
$800 USD for food and drinks at restaurants plus groceries. We often had a couple of meals out, not every day but several days. We definitely got coffee out every single day and had a few drinks during the week. You're leaving at the beach, why not!
$1000 USD on lodging
$150 USD on activities like surfing lessons
The total was about $2000 USD a month for the two of us. We probably spent more money on lodging than we did in other cities but it evened out overall because we didn't do as many day trips from Sayulita.
Items per person (rounding up):
Coffee and Juices: 30-40 MXN / $1.50-2 USD – You'll see 35-40 MXN for lattes
Breakfast: 60-120 MXN / $3-6 USD
Lunch/Dinner: 100-250 MXN / $5-12 USD – I found we spend about 200 MXN a person for dinner but we did go to a couple of places for dinner that was pricier. Usually, lunch will be 50-100 MXN cheaper than dinner. If you get local foods then the prices will be much cheaper. We also had dinner at several places that only cost us 100 MXN per person.
Drinks: 30-45 MXN / $1.5-2 USD for local beer and 100-120 / $5-6 USD for cocktails
Day Trips/Tours: The average day trips cost about 400-800 MXN / $20-40 USD depending on where you are doing
Groceries and Market: You can easily spend as little as 600 MXN / $30 USD a week per person.
Co-working spaces: Day Passes are around 250 MXN / $12 USD. Weekly passes are around 900 MXN / $45 USD. Monthly passes are closer to 3000 MXN / $150 USD. Keep in mind this pricing is for "hot desks" which means just open seating. There are currently two coworking spaces in Sayulita Cowork and Selina Sayulita. Keep reading to see why I recommend co-working locations in Sayulita.
Lodging: $600 – 1500 USD / 12,000 – 30,000 MXN per month for hostels, Airbnb, or even a hotel. If you have a larger budget then you can find a nice place for 1,000 USD for a month. Just keep in mind the more inexpensive places are going to be smaller and to book as soon as you can because Sayulita is a year-round travel destination so places book up really quickly.
Overall, living in Sayulita was about middle of the road when it came to cost.
Are you a digital nomad looking for the best backpack?
We know how important it is to make sure you have the right functional backpack on your travels to protect your electronics which is why we've made a comprehensive list of our favorite digital nomad backpacks. Check it out!
THINGS TO DO IN SAYULITA
Sayulita is a beach town, so of course, beach hopping, surfing, and eating fish tacos are among the top things to do here. I had only surfed once before in Costa Rica, so Courtney and I decided to take lessons here. The waves are perfect for beginners as they don't get super big, making it easy to hop on the board and ride all the way to shore. The downside is that the main beach is typically pretty crowded.
While you're trying to navigate the waves you'll also be dodging other surfers and swimmers along the way. Don't let this deter you from trying though, people are aware of the surfers and swimmers so everyone manages to make it work.
There are multiple beaches around the main beach, and they usually without any people! They are easy to walk to from town. Check out my more detailed Sayulita Travel Guide, for a guide to Sayulita, beaches, activities, and more.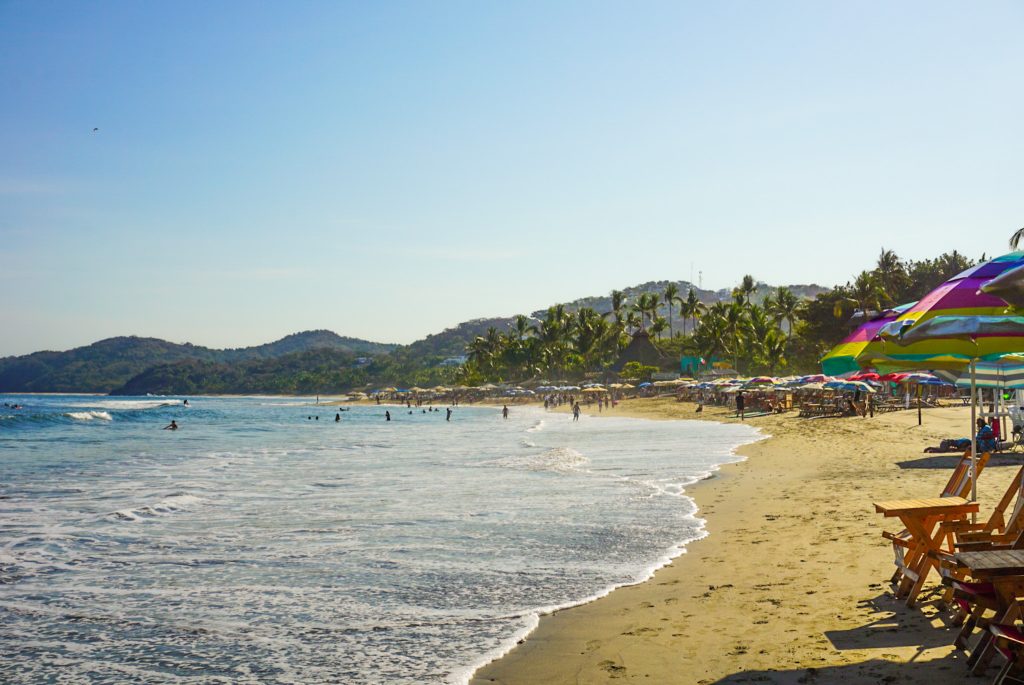 WHERE TO EAT IN SAYULITA
Courtney and I love food, especially tacos. Sayulita has some fun street food options, and higher-end restaurants you should check out. Not to mention there's no shortage of live music, performances, and fun places to shop. I've jotted down a few of our favorite restaurants in Sayulita for you to check out!
Organik: A healthy and simple choice if you like fresh smoothies, juices, poke bowls, etc. We stopped here almost daily on our way to our co-working space.
La Rustica: Offers some pretty delicious Italian dishes like pizza and pasta. Don't be afraid to try some of their signature cocktails as well.
Marys: A budget option that offers some killer tacos. It's hard to find fresh empanadas but these are no joke. Tacos stay around 25 MXN and are much larger than a lot of street tacos in the area. A must-try!
Tierra Viva: A brunch spot with tasty mimosas to get the day started. They offer fresh seafood options as well.
Atico Swing Bar: An instagrammable swing and a fun bar to hang around at. They have a breakfast cafe and lunch options. Definitely try the spicy margarita!
Street food: If you see a long line, check it out. We love supporting local businesses and they tend to have the best stuff anyway!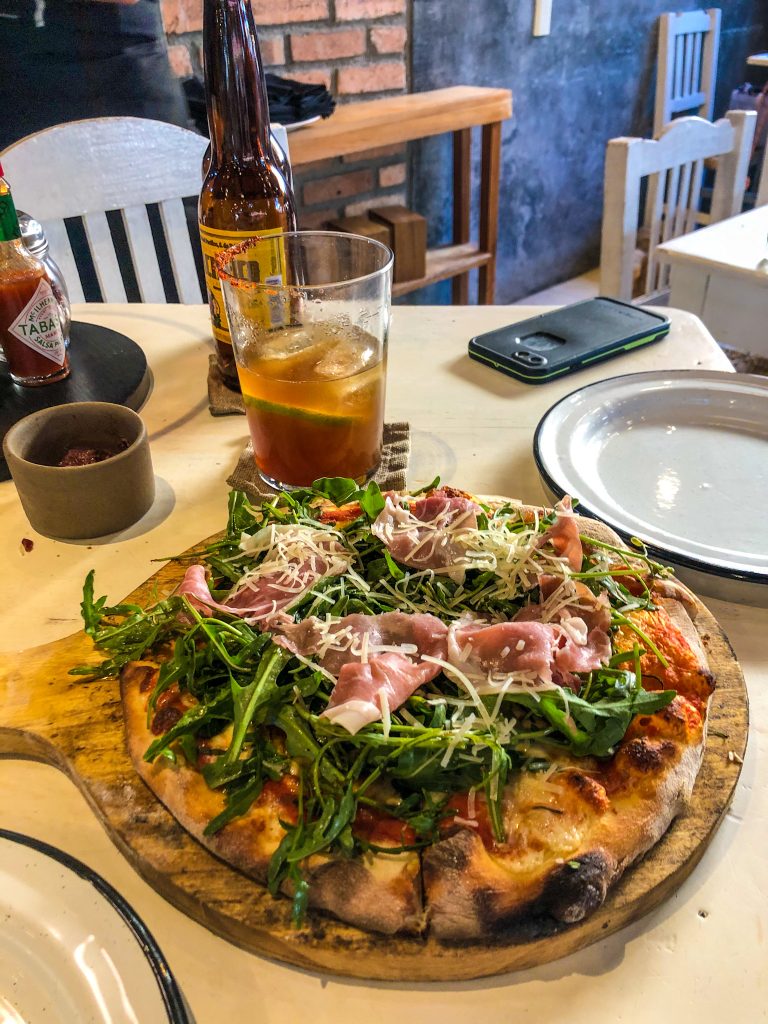 DIGITAL NOMAD LIVING IN SAYULITA: CO-WORKING SPACES
Straight up, most accommodations in Sayulita do not have fast enough internet to work. Prepare yourself and reserve a coworking space or go work somewhere like The Garden so you have sufficient internet. We have provided our best solutions for internet connection below!
Sayulita Cowork
This co-working has been around and was the first co-working spot in Sayulita. The "hot seat" prices are about $12 USD a day and they have great internet. I would recommend contacting Sayulita Cowork and reserving a spot if you know when you will be in Sayulita.
Selina Sayulita Cowork
Selina has a dedicated coworking spot. What's nice about this option is you have other people working around you so the environment is a little different than just working at The Garden, which I can admit tends to get loud in the afternoon. It'll cost you about $12 USD a day to work here. If you are not lodging at Selina Sayulita I would recommend contacting them to reserve a spot. They have their WhatsApp number on the site and their email.
The Garden Bar & Cafe by Selina
This is the co-working space we used every day! This is different from Selina Sayulita Cowork. When we went to The Garden we didn't have to pay for a seat and just needed to order something! They have fast wifi, breakfast, lunch, and dinner options. Their options are healthy but a little pricey. They put on events daily from live music to language exchanges to a local artisan market on the weekends. For us, this was the best co-working space in the city because of the internet speed and since you can order food and keep working.
Tabachines Co-work Patio
A more basic option for remote work in Sayulita. 100 pesos a day will get you 20MB+ internet, a seat on their patio, and some fresh local coffee. It can get pretty toasty here in the warmer months. It is only a few minutes' walk from the center of town, and it's located near the bus station in Sayulita.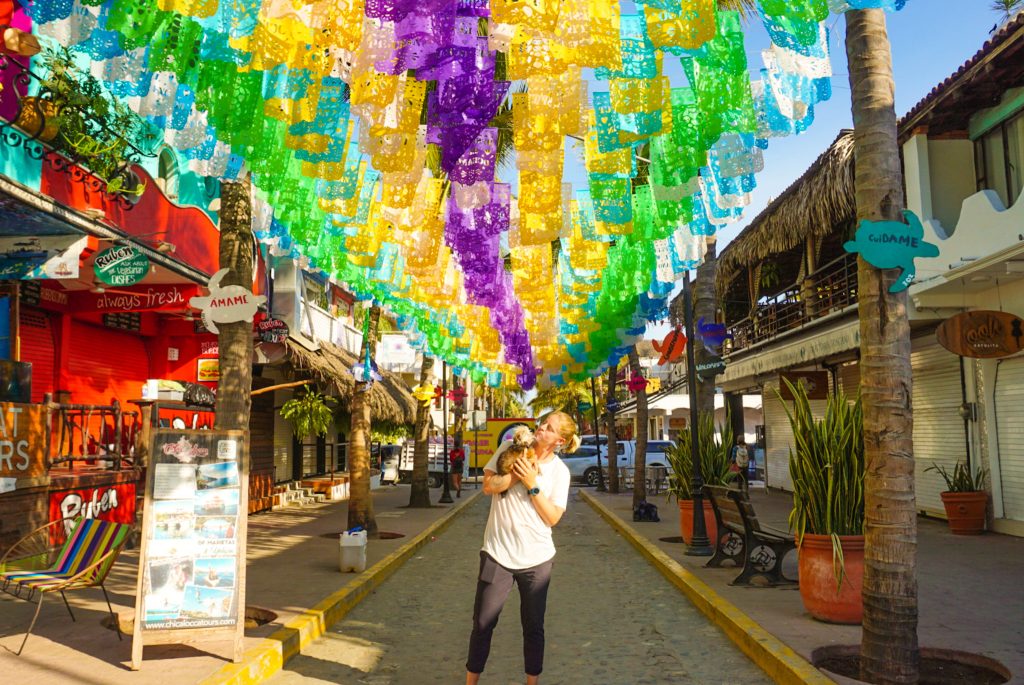 DIGITAL NOMAD LIVING IN SAYULITA: WHERE TO STAY
Sayulita is not known for its affordable accommodation options compared to other areas of Mexico. It's busy almost year-round now, which means prices are higher for hotels and apartments. It's also important that you plan ahead, and accommodations book up pretty quickly. I'll get into the best time to visit Sayulita below. Digital Nomads, keep in mind that the internet at most accommodations is very slow. This is the case for all of Sayulita, which can make working from your apartment or hotel tricky.
When planning where to stay in Sayulita, know that the center of town has more noise and is pricier. If that doesn't bother you, you'll have plenty of options. When shopping around, if you choose to stay around the center of town, it's quieter and more affordable, but has a 15-minute walk into town.
Hostal Tortuga is a budget-friendly hostel with multiple room options. It's a 7-minute walk from the main beach and is close to the center of town. If you enjoy making friends, having a pool, and being close to all the action while still having some quiet, this is a great choice. Click here for rates.
Here you'll have the mountains as a backdrop. Located outside of town, about 15 minutes away are Bungalos Ximena. Know that the wifi is not reliable here, but this is the case for most, if not all accommodations in Sayulita. If you are a digital nomad in Sayulita you'll most likely head to a co-working space in town anyway (more on that soon). Click here for rates
Home to the best co-working space in Sayulita, and it's not a basic one. This hostel has a pool, surf lessons, and yoga, and is in the center of town steps away from the beach. It has multiple options for rooms and books up pretty far in advance, so plan ahead! Selina Sayulita is also pet friendly! This is a huge bonus if you are traveling with your pet. Click here for rates
If you are looking to spend more, and have a 'lavish' experience, Sayulinda Hotel is a great choice. Sayulinda Hotel is in the heart of Sayulita, steps away from the beach. There is an incredible infinity pool, a younger crowd usually stays here making it easy to make new friends. Click here for rates
HOW TO GET TO SAYULITA
Sayulita is located an hour north of Puerto Vallarta, where the closest international airport is. Know that Uber and a taxi will cost you around $25-40. Local buses around Puerto Vallarta airport take you to Sayulita as well. First, cross over the highway using the pedestrian bridge. Look for the white and green buses named. Tickets for the bus cost around $50 MXN and the journey will take around an hour and a half. Departure to Sayulita begins in the morning at 6 am, they run every 15-20 minutes until 10 PM.
GETTING AROUND SAYULITA
Sayulita is a very walkable city, this made being a digital nomad in Sayulita easier. Taxis are not something that is used frequently here, nor is Uber. It's easier to walk, take the bus, or rent a golf cart. Yes, renting golf carts is a popular option here, but it isn't cheap!
TRAVELING WITH PETS? PET AIR TRAVEL CHECKLIST
We traveled around Mexico with our small dog Hughie, luckily Mexico is super pet friendly. Check out our detailed article on pet travel to and from Mexico.
BEST TIME TO VISIT SAYULITA
As I mentioned earlier, Sayulita is becoming a year-round travel destination in Mexico. However, there are better months to visit than others. October to June are the busiest months. There are a lot of visitors from the USA and Canada vacationing to escape the cold back at home. Rain is less frequent this time of year, and the temperature is around 85 during the day. During the summer months (May-August) there are fewer people, the temperature is hotter and there is more rain. Lastly, August to October is the hottest month!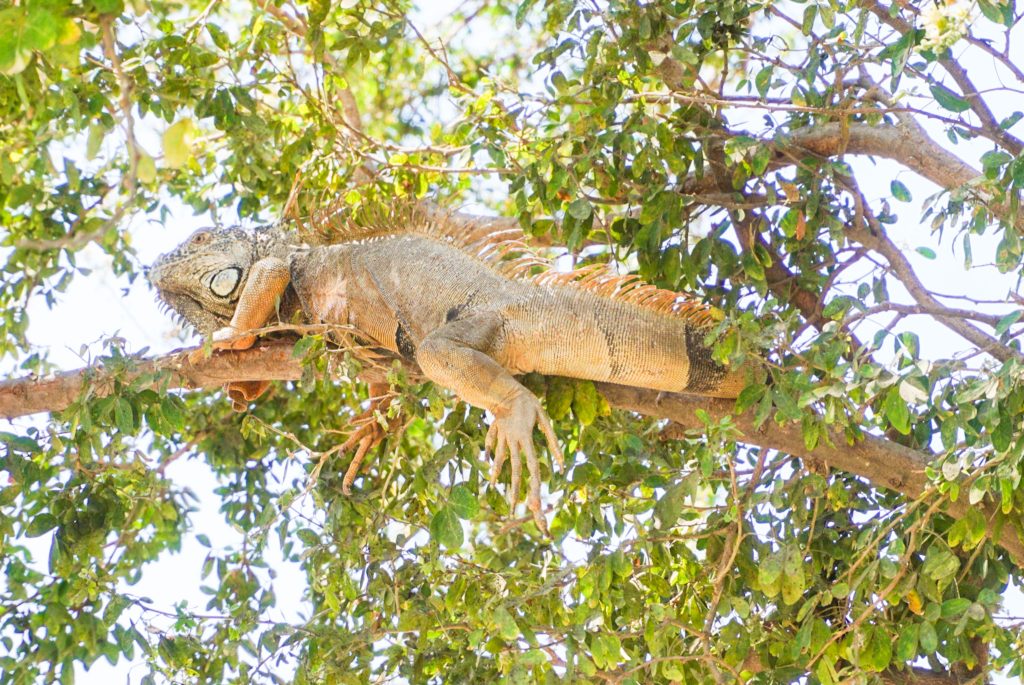 OTHER IMPORTANT INFO ABOUT SAYULITA
Sayulita is no longer an off the beaten path destination in Mexico. It has been discovered, and as a result, has grown exponentially in the last decade. Practice sustainable travel. Locals have taken the brunt of most of the changes. Cost of living increases, rapid construction projects resulting in lazy sewage and plumbing fixes, etc. With issues around sewage in 2019, the city is doing its best to meet the needs of the rising tourism, while also trying to solve structural problems. During your visit, pick up trash, and support local businesses. Overall try and minimize your footprint so Sayulita can continue to be an enjoyable place to visit. Hope you enjoyed this Digital Nomad Living in Sayulita post, let us know what you think below!
Looking for the best laptop for Digital Nomads?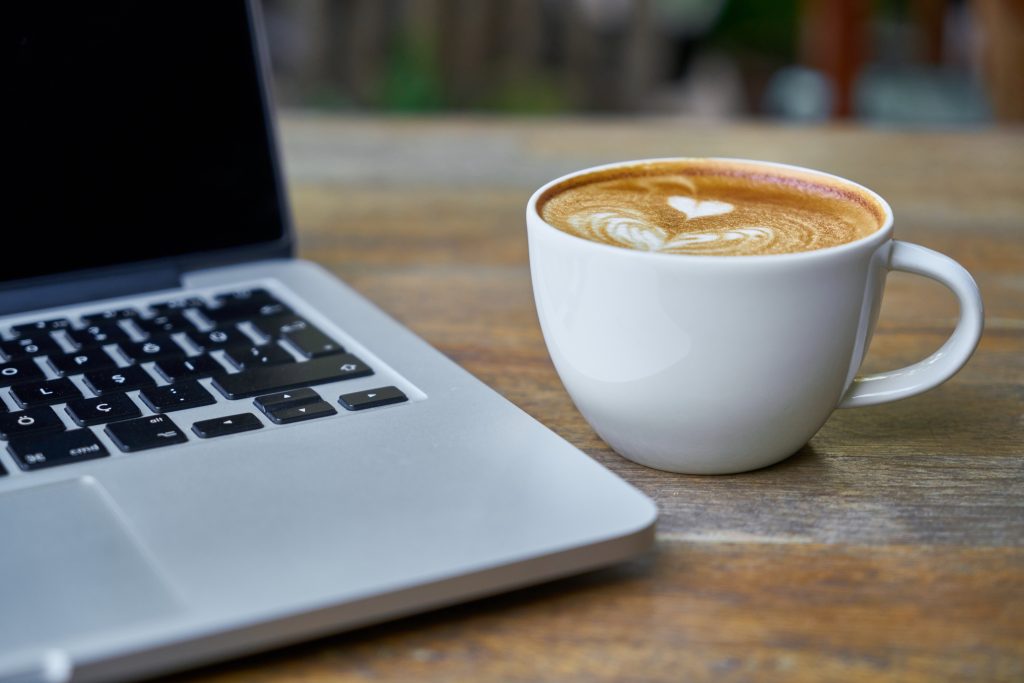 We all know our laptops are the most essential piece of equipment for working remote. Whether you are in need of an upgrade or you are looking to buy your first laptop – Check out our comprehensive laptop guide for digital nomads!
---
LIKE THIS DIGITAL NOMAD LIVING IN SAYULITA ARTICLE? CHECK OUT MORE RELATED CONTENT
Like this Digital Nomad Living in Sayulita Post? Pin it for Later!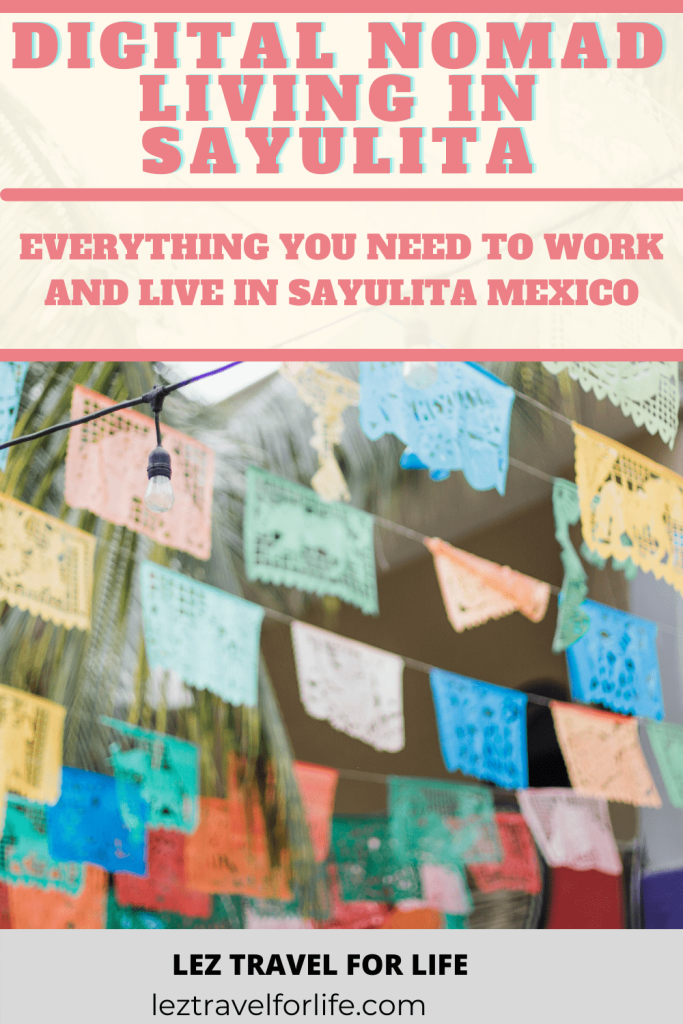 I'm Sam and I may only be 5'3 but I'm feisty and enjoy a lot of sarcastic humor. I'm addicted to travel as well as feeding and advocating for street animals in every country I travel to. I'm married to Courtney and we're super gay or whatevaaaa. We're both extroverts and love meeting new people everywhere we travel. We are in love with Latin American culture but can't wait to explore more of the world!