This article may contain affiliate/compensated links. For full information, please see our disclaimer here.
Reminder: Make sure to check the country's covid guidelines before travel.
If you've read our article Costa Rica Travel Guide, then you already know how passionate we are about this tiny country. I'm so excited to share my favorite Costa Rica itinerary with you so you too can experience a corner of the world that truly has it all! We want to make it as easy as possible for you to plan your trip and get exploring! In this guide, I'm going to break down the perfect Costa Rica itinerary and a complete travel guide to your trip on either the Pacific or the Caribbean Coast, what to pack, where to stay, and even tips for my LGBTQ friends.
Traveling for longer than 7 days? Perfect! I'll add notes on how long to stay in each area if you have **more time.
COSTA RICA ITINERARY: GETTING AROUND
A common first question when coming up with a Costa Rica itinerary is how they are going to get from place to place. For budget travelers, purchasing a guided tour for a week is most likely not the best choice since it's expensive and it takes away from the adventure of getting to explore a new country.
You can experience the culture and the rush of being in a new place while getting around using public transport, Uber, or shared shuttles.
Personally, after having visited Costa Rica on three separate occasions, the idea of driving has never even been an option in my mind, and here's why:
First, there are no addresses in most parts of Costa Rica and navigation can be a challenge, especially on longer road trips.
Second, the roads are terrible. Imagine breaking down without phone service in a remote part of the country or being involved in a car accident.
Third, renting a car in Costa Rica is expensive, especially during the high season.
Does this mean you shouldn't rent a car? Absolutely not, I encourage you all to travel how you are most comfortable. Driving is without a doubt the most convenient way to get around Costa Rica, it's just not our preferred choice.
COSTA RICA ITINERARY: WHERE TO GO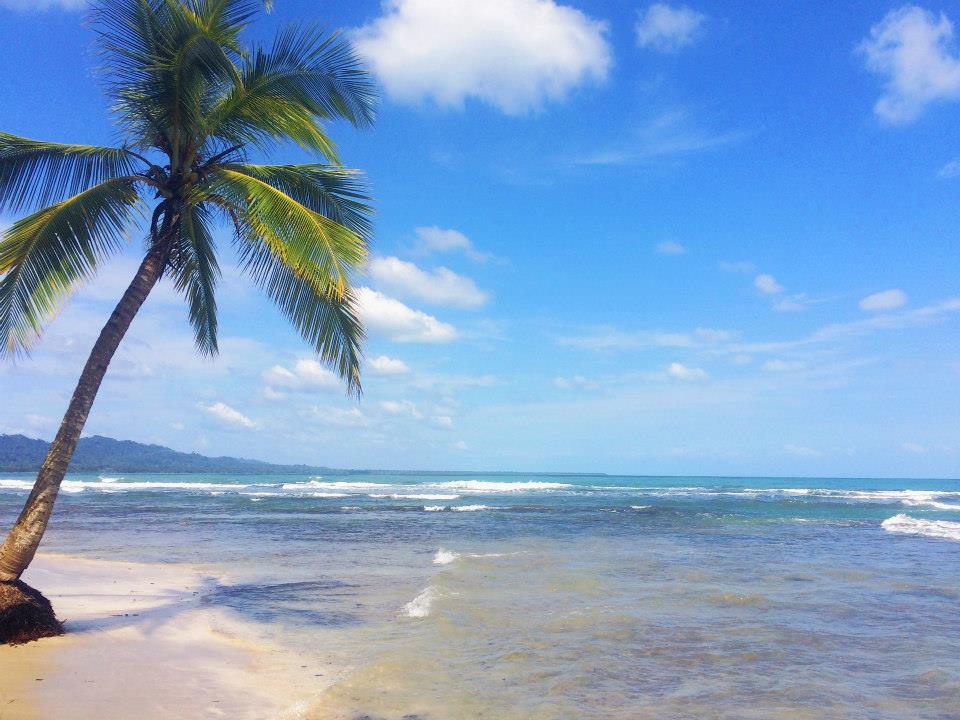 Which part of Costa Rica you should visit really depends on a few things. Are you looking for adventure and lots of things to do, or a more laid-back experience?
Slow-paced Costa Rica Itinerary?
The Caribbean side of Costa Rica has a much stronger Afro-Caribbean vibe. Things move slower here. There is also SO MUCH MORE NATURE and despite what you may read my wife and I experienced so much more wildlife here.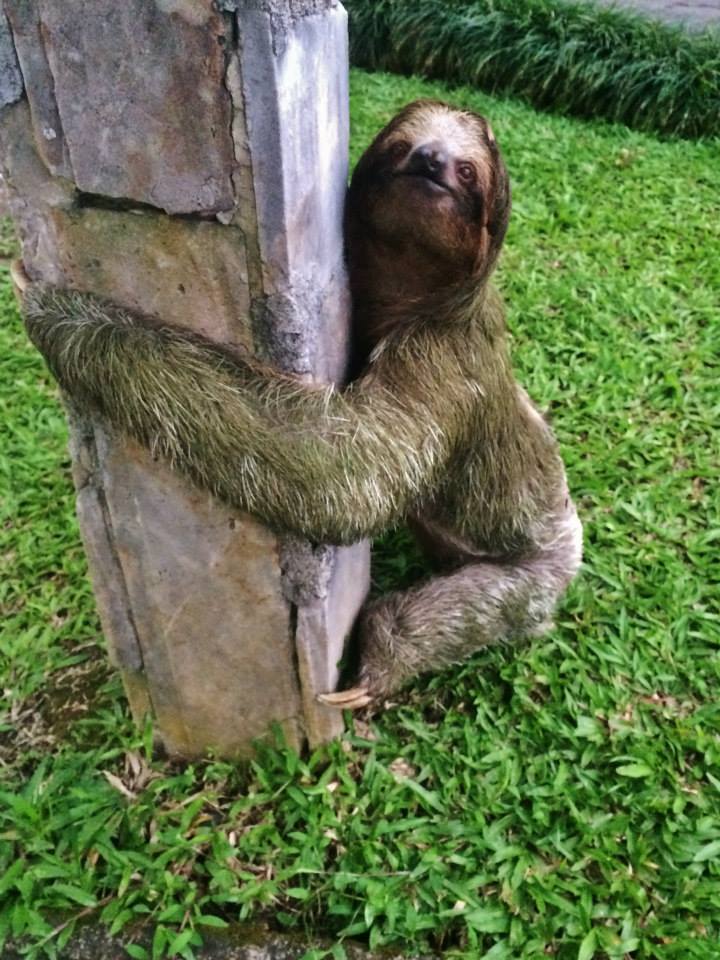 If you are looking for seven days of beach, wildlife, bike rides, and sloth spotting then the Caribbean coast may be the way to go when you visit Costa Rica.
Fast-Paced Costa Rica Itinerary?
The Pacific side has quite a range of activities as well as more predictable weather. If you like volcanoes, waterfalls, beaches, and a fast-paced and fully booked schedule this may be the best Costa Rica itinerary for you. Don't worry, this Costa Rica travel guide will introduce you to both, that way you can make the best decision for yourself.
COSTA RICA WEATHER
One of the most frequently asked questions about the Caribbean side is the weather. Yes, It rains almost daily on the Caribbean side during the majority of the year. Luckily, during September and October while the rest of the country is getting the heaviest rain the Caribbean side beaches are dry and sunny!
The dry season in Costa Rica takes place between December and April but what we have found is that prices are significantly higher during this period AND of course there are a lot more travelers.
We spent two weeks on the Caribbean coast and expected to lose several sunny beach days to bad weather, however, we were pleasantly surprised by the lack of rain. We arrived in Cahuita on January 31st and the rain didn't put a damper on our Costa Rica itinerary at all!
Fun fact: in Costa Rica, the sun is the strongest at around 9 – 10 am.
Every day we would experience about an hour of heavy rain which sounds discouraging, however, it was honestly a nice break from the heat and humidity. Just pack a light rain jacket with you and carry on with your plans. Overall, don't shy away from planning a visit to the Caribbean coast of Costa Rica during the rainy season, it didn't stop us!
IS COSTA RICA SAFE FOR GAY TRAVELERS?
Read more about safety in Costa Rica and more check out our info on exploring the country as an LGBTQ traveler.
7 DAY COSTA ITINERARY: CARIBBEAN COAST
Day 0: Arrive in San Jose Costa Rica
While planning your flight to San Jose, keep in mind the time of day you fly in and adjust your itinerary accordingly.
For example, we try to land in San Jose in the afternoon so we can head straight to our first location rather than spending the night in San Jose and getting up the next morning to travel. If you can't find a flight that lands in San Jose in the afternoon, no worries. Find an affordable place to stay in the city for one night and get an early start the next morning.
Our first destination for this Costa Rica itinerary is Cahuita; see below for the options for transportation.
Transportation:
Bus: Cahuita Bus
This website has the address of the bus station you need in San Jose and how to get there
Cost per person is around $10 USD
Length of trip is over 5 hours
Private Transport: Interbus
$49 per person
Under 4 hour trip
Will take you straight to your Hotel/ Hostel
Accommodations in San Jose we Recommend:
Hostel Pangea: Party hostel. Easy to meet new friends and find travel buddies!
Lost in San Jose Hostel: Laidback vibes. Has a garden and terrace. Also pet-friendly!
Barcelo San Jose: Hotel that is away from the chaos of the city. Relaxing vibes. Has airport shuttle!
The Autentico Hotel: Close to the park, and art museum. Has an outdoor pool and restaurant!
Studio Hotel Boutique: Has a beautiful pool, gym, restaurant, and bar setup. 15 minutes from the airport.
Day 1: Explore Cahuita Costa Rica
The first stop of this Costa Rica itinerary is Cahuita. This sleepy beach town lies an hour north of Puerto Viejo. After you wake up and grab some breakfast and coffee, walk over to the Cahuita National Park; from our B&B it was only a 5-minute walk.
I'm really not sure why more people aren't talking about this place. It has beautiful white sand beaches which are perfect for snorkeling! The entrance is free, all they ask for is donations. This was the first time we both got less than 5 ft away from a sloth!
Pack a day pack with tennis shoes, sandals, sunscreen, and bug spray. It is an easy hike but the area can flood from the rain so bring shoes you don't mind getting wet and muddy.
Where to stay:
We highly recommend Brigittes Ranch. The prices are super reasonable and you get to wake up to a jungle with horses staying right around the corner from your cabin.
Day 2: Visit Puerto Viejo Costa Rica Beaches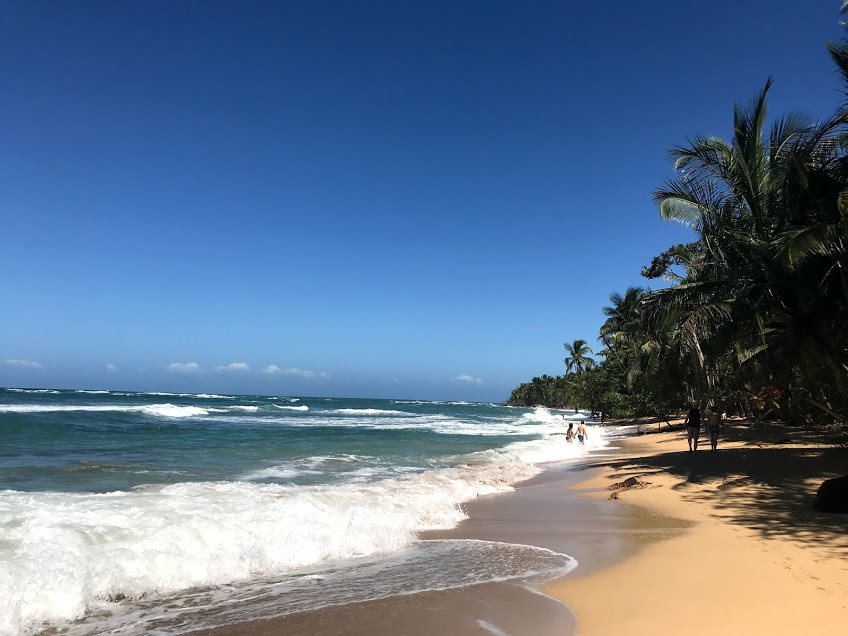 On day two head down to Puerto Viejo. The cheapest way of travel is to buy tickets from the Cahuita bus station the day before (it's located near the national park) and see when they depart for Puerto Viejo.
Public transportation is the cheapest and most common form of transportation on this side of the country. Puerto Viejo is a larger town with many beaches to explore and hotels spend the night at. Once you arrive, check in to your accommodation, rent a bike for a few days and get to know the area! Biking is the easiest way to get around and the roads are perfect for it (around $6 USD per day).
Where to stay:
Hostels:
Pagalu Hostel

Quiet environment
Perfect for backpackers
Offers bike rentals
Tour information
Rocking J's

Party atmosphere
Right on the beach
Super inexpensive
Beaches:
Punta Uva
Cocles beach
Playa Negro
Playa Chiquita
Safety tips in Puerto Viejo: Puerto Viejo is a bigger town and much busier and more touristy than the surrounding areas. Don't walk around late at night and always take a taxi.
Keep your belongings secure and beware of pickpockets at the beach. Women and LGBTQ friends; there is more catcalling and staring on this side of the country. Courtney and I felt safe but there were a lot of local men that would make comments or try to strike up a conversation. Ignore it and keep walking.
If you want to read more about gay travel in Costa Rica then check out our gay travel guide!
Bus information: Check out this website for Covid bus time updates
Day 3: Bike Around Puerto Viejo Costa Rica
Once you're settled into Puerto Viejo it's time to hop on your bike and start exploring. Sign up for a tour at the Jaguar Rescue Center and experience the rehabilitation of many of Costa Rica's beautiful wildlife. The tour is about 1.5 hours and ticket prices are $22 USD.
Afterward, you can also take a local chocolate and coffee tour to learn about how these products are made in the area. In the evening, enjoy live music and drinks at one of the town's many bars.
Day 4: Punta Uva
Pack your bags and hop on your bike over to Punta Uva beach. We found a cute little hotel right on the beach that we loved. Spend your morning kayaking the Punta Uva River where you will have the chance to see even more wildlife! The best part is not many people kayak in this area so you'll have a peaceful experience.
Where to stay:
Tour Information:
Day 5: Surf in Manzanillo
Whether you are staying in Puerto Viejo or another beach nearby, Manzanillo is the perfect place for a day trip to fully escape the hustle and bustle of Puerto Viejo. Enjoy surf lessons for about $30 per person and go on a guided hike of the Gandoca-Manzanillo Wildlife Refuge.
This refuge protects a critical mangrove swamp as well as the plant and wildlife within it. There is a good chance you'll see caimans, crocodiles, toucans, parrots as well as turtles. If you are looking to book a tour there are plenty of places in town either in Puerto Viejo or Manzanillo to book.
** If you have more time in this area I highly suggest hopping the border to Panama and checking out the beach town Bocas Del Toro for 3-4 nights. Check out this article Guide to Bocas Del Toro for more information on travel from Costa Rica to Panama.
Day 6-7: Experience the rainforest in Tortuguero
Our Costa Rica itinerary aims to add a little adventure to your visit. After you've spent a few days soaking up the Caribbean sun, you can end your trip with the magic that is Tortuguero.
Or, if you got to this point in the itinerary and think you may want to flip this part of the trip to the first two days – go for it! Tortuguero is tucked away in the northeastern corner of Costa Rica, and when I say tucked away, I mean it. Transportation can be tricky, so keep reading to assess all of your options!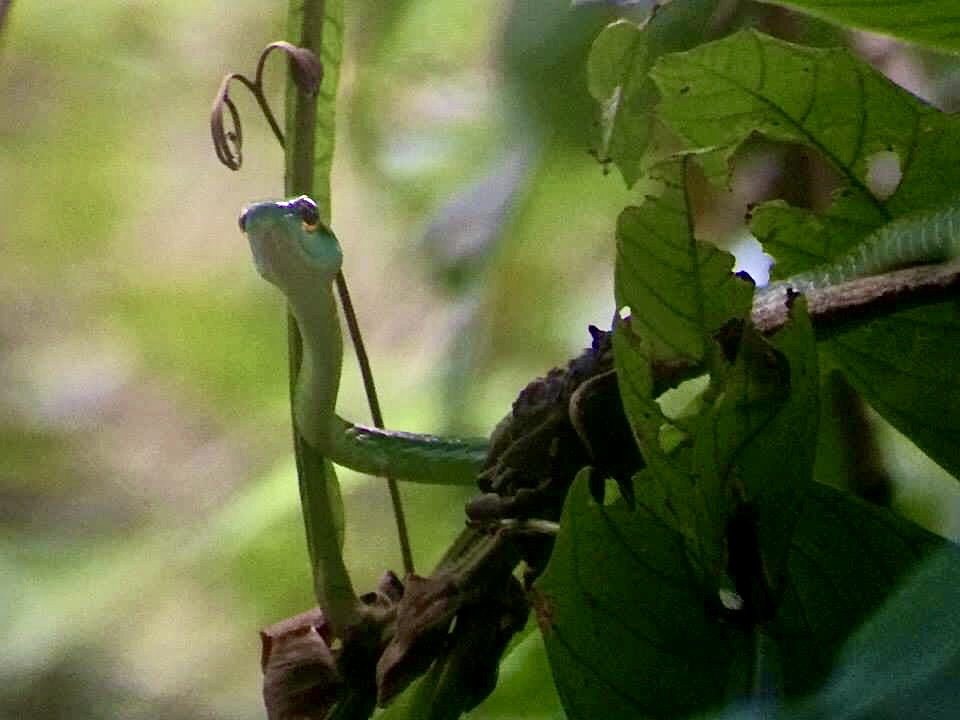 If you are looking for a Costa Rican rainforest, this is the place for you. Your journey to Tortuguero will involve a boat ride through a series of rivers and canals that sweep through the jungle. The biggest reason people visit Tortuguero is the turtles, Tortuguero stands for "region of turtles" in Spanish. Your chances of seeing them nesting are in April and May. Even if you miss the nesting there is still so much to do and see in Tortuguero including hiking, checking out the wildlife, and exploring the canals.
What to do in Tortuguero?
Visit Tortuguero National Park: If you only have one option for fun in Tortuguero this would be my first pick. You can hike a couple of trails and also take a boat tour (this is pretty much the only way to get around). Admission is 8,300 CRC per person.
Make sure you are prepared for rain! Bring shoes and clothes you don't mind getting wet and muddy.
How to Get to Tortuguero by

Flying

:
Flying: This is the quickest way to get to Tortuguero but also one of the most expensive. Expect to pay between $80-130 each way).
You can access domestic flights from San Jose, however, in recent years, there have been several tragic crashes as well as reliability issues with some of the companies, therefore I am not currently recommending this option.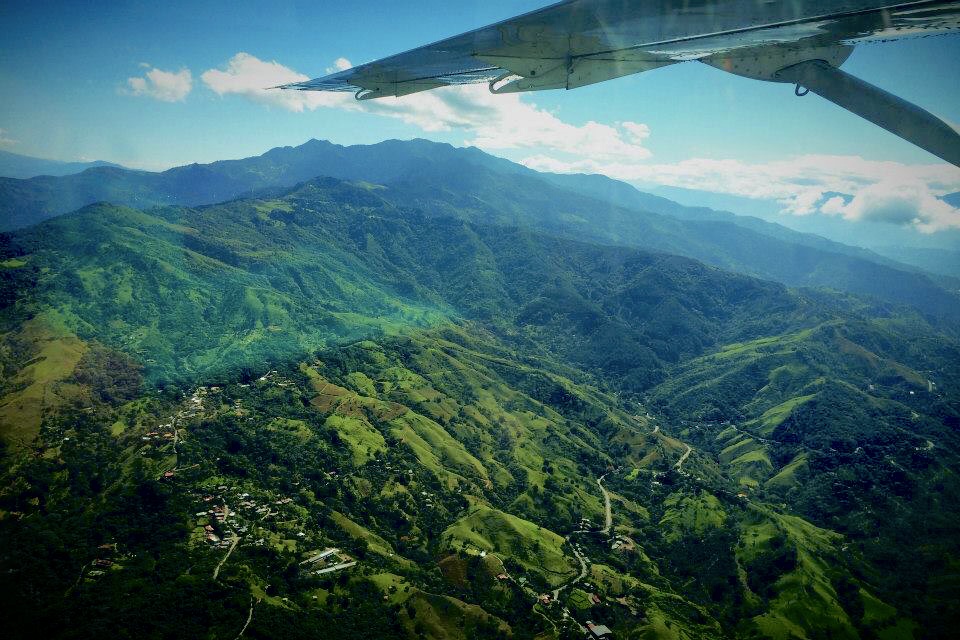 How to Get to Tortuguero by

Boat

:
This is a more affordable option as you can arrive from San Jose or Puerto Viejo by taking a shuttle (such as Caribe Shuttle) or by public bus. These boats are used by locals and travelers alike and generally hold up to 25 passengers.
This is a scenic option where you'll feel like you're on a tour as you catch views of beautiful rainforests, animals, and birds along the way. There are two towns on the mainland that provide boat service to Tortuguero: La Pavona and Moin.
If you are coming from San Jose, La Pavona is the best option. If you are coming from Puerto Viejo or other Caribbean towns the ride will be longer (about four hours) and Moin will be the town you choose.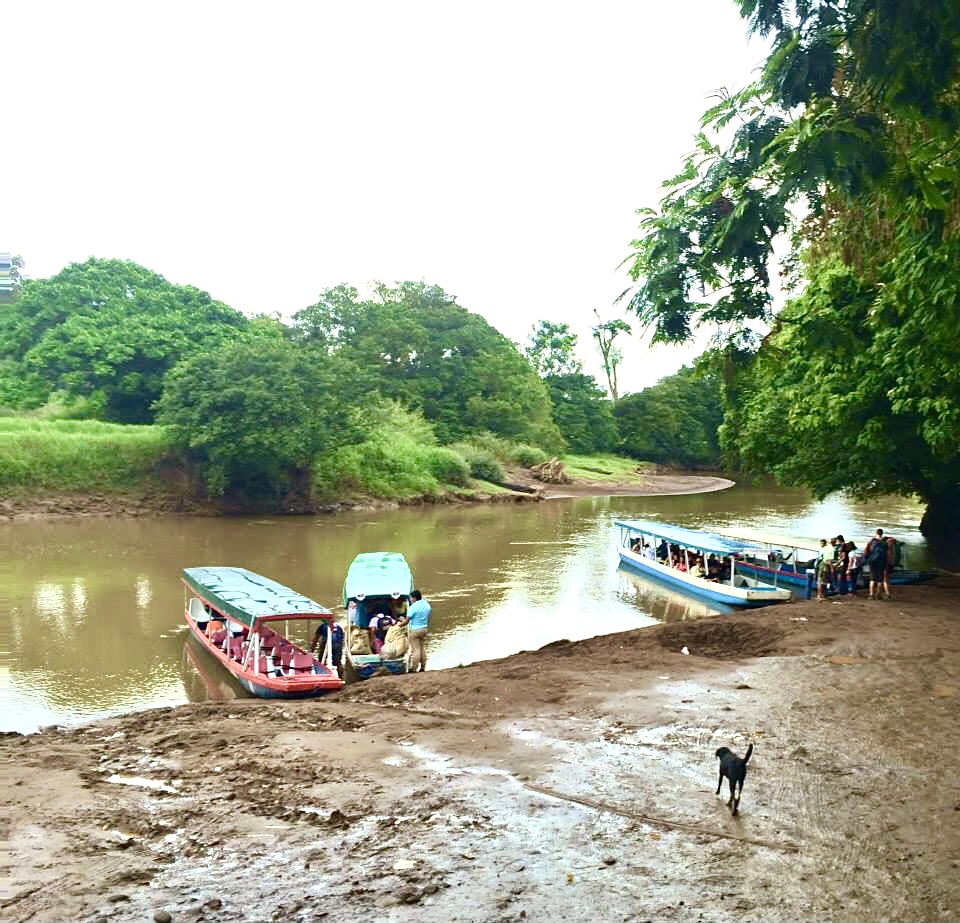 FYI there are public and private boats. Tour groups and hotels tend to use private boats as part of their packages. Here is a company we recommend if you want to book a tour.
If you arrive on your own, you can use the public boats which have a set schedule. There is a high chance it will rain while you are on the boat taxi. There is typically a canopy over the boat but you can still get wet. Bring a cover to put over your bag to be safe, but know it is also generally wrapped in a tarp.
Schedule and Cost:
Generally boats leave from La Pavona four times a day at 7:30, 11:00, 1:00, and 4:30. Remember you are on Tico time and they may wait for a bus to arrive which can cause delays. Make sure you arrive early; from this dock, the trip to Tortuguero is a little over an hour. The cost is about $3 per person one way, you can buy tickets inside the main building, luggage will follow you on a separate boat and each bag will cost you around $2.
Get to Moin by bus:
From Cahuita, Puerto Viejo, or other areas on the Caribbean side, take the bus from Limon. From Limon, there is a local bus that goes to Moin about every 30 minutes. If you are short on time, take a taxi to the docks which will be about $10. Boats usually leave the Moin dock around 10 am, and the ride itself will be about four hours.
Cost:
The boat ride is more expensive as it is longer, it's about $35-50 per person. This route is less traveled independently so try talking to your hotel about transportation or book a tour.
Shuttle to Moin and Boat:
If taking the bus and a taxi sounds too complicated you can book a shuttle. Shuttles can include boat transportation as well as a round trip ticket. Check out a shuttle here!'
Day 7-8: Discover San Jose Costa Rica
After your time in Tortuguero make your way back to San Jose. Your flight will most likely be at night so there might not be the need to book a hotel. What we usually do if we have time is grab a cheap hotel/hostel with a free airport shuttle just to rest our heads and take a nap before the long journey home.
If you want to know more about what to do while in San Jose, check out our Guide to San Jose!
Transportation:
Bus: You can take the public bus from Limon to San Jose which will take about 4 hours
Private Transport: Interbus
$49 per person
Under 4 hour trip
Straight to Hotel/ Hostel
7 DAY COSTA RICA ITINERARY: PACIFIC COAST
Weren't ready to spend your entire trip on the Caribbean coast? No worries, the pacific side of Costa Rica is just as amazing and full of adventure.
Day 0: Arrive in San Jose
While planning your flight to San Jose, keep in mind the time of day you fly in and adjust your itinerary accordingly.
For example, we try to land in San Jose in the afternoon so we can head straight to our first location rather than spending the night in San Jose and getting up the next morning to travel. If you can't find a flight that lands in San Jose in the afternoon, no worries. Find an affordable place to stay in the city for one night and get an early start the next morning.
Our first destination for this Costa Rica itinerary is La Fortuna; see below on the options for transportation. I do not go into details about renting a car as we have never explored this option, it is expensive and Costa Rica has rough roads and no actual addresses.
Transportation:
Bus:
Cheapest option
Most time consuming
5-hour trip
$5- buy tickets at the bus station.
Direct and indirect buses

Autotransportes Venecia is the official bus company, buses depart from Terminal 7-10 Bus Station on Calle 8. Buses depart 3 times a day, the last direct bus leaves around noon.
If you miss the direct bus board a bus to Ciudad Quesada, where there are connections to La Fortuna.
Private Transport:

Interbus
$55 per person one way in a shared shuttle with other passengers
Under 4 hour trip
Straight to Hotel/ Hostel
Day 1-2: Explore La Fortuna Costa Rica
La Fortuna might just be one of the most exciting places you'll visit when following this Costa Rica itinerary. This beautiful location lets you experience the Arenal volcano, natural hot springs, hiking, waterfalls, and more!
It is the perfect place to start your week in Costa Rica. This was the first place I traveled to where I was completely in awe of the landscape and the wildlife as Costa Ricans are very protective of their land and the animals that inhabit it.
Things to do in La Fortuna
1. Visit Arenal National Park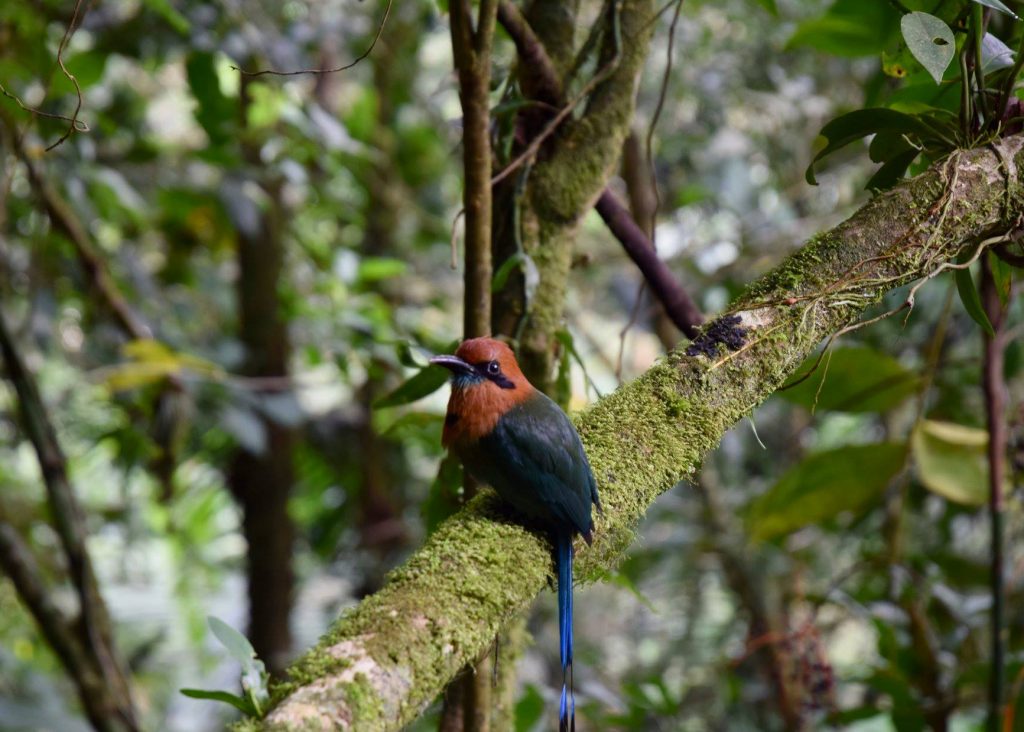 I highly recommend booking a tour (book through your hostel or https://www.arenal.net/tours ) for a hike of Arenal National Park as there are so many different types of animals to see, but locals are much quicker to spot them. You will hike through the national park, go visit some beautiful native frogs in the forest as well as have a swim in the hot springs which are just a river that runs under the road! So cool!
2. Rio Celeste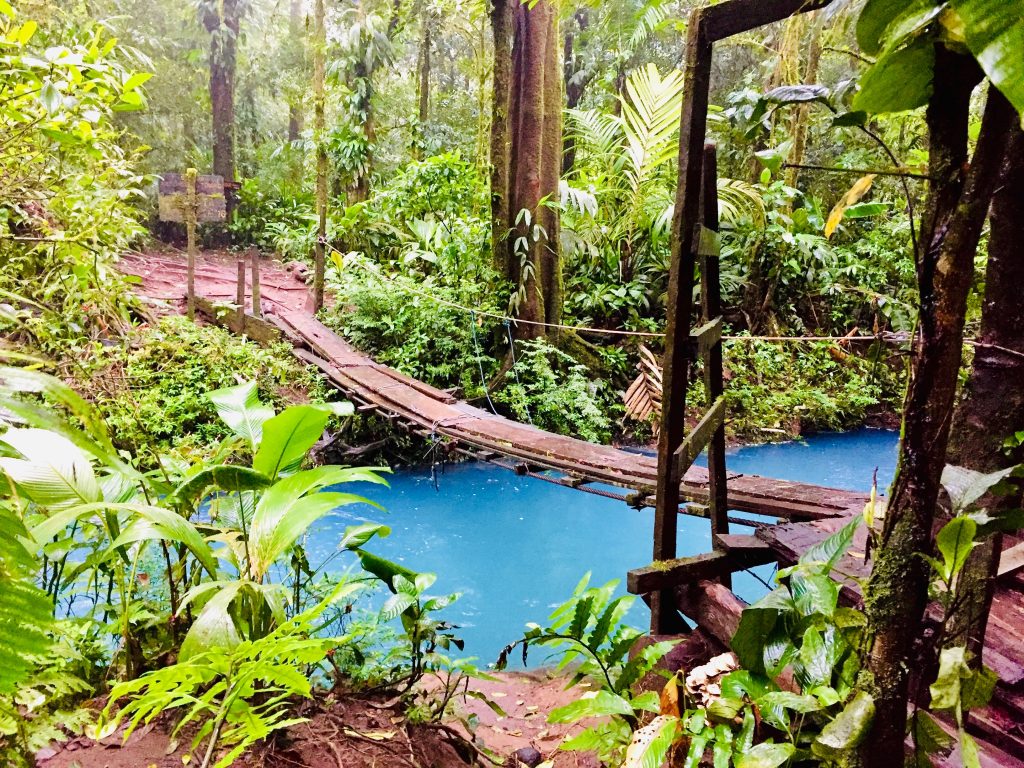 We spent the second day in La Fortuna on a day trip over to Rio Celeste, where we hiked through the lush rainforest only to find beautiful blue waters and a magical looking waterfall! This was our favorite activity in La Fortuna. We highly suggest you pack good shoes that you don't mind getting wet and muddy as it rains a lot here.
3. Visit La Fortuna Waterfall
If you're looking to go on a hunt for waterfalls, this is the best place to start! La Fortuna waterfall is massive and has a large pool you can swim in at the bottom. The water is chilly but feels so good after hiking down the steep stairs that lead you there. Definitely bring sturdy shoes to hike in! If you are short on time you can easily fit this in in the morning or afternoon after another excursion.
Where to Stay in La Fortuna
This wouldn't be a true Arenal travel guide if we didn't share out top spots to stay at! We had a great experience at both of our hostels in Arenal, which we know sometimes isn't the case. We highly recommend both of the hostels we stayed at.
If you're looking to spend a little more money on your accommodation check these out:
**If you have more time we highly suggest spending four days in La Fortuna so you don't feel rushed and you can enjoy all of the tours in the area without running around all day trying to fit it all in. It is doable if you only have a week in Costa Rica it will just be jam-packed. Check out our separate guide for Arenal.
Day 3-4: Monkeys and Beaches in Manuel Antonio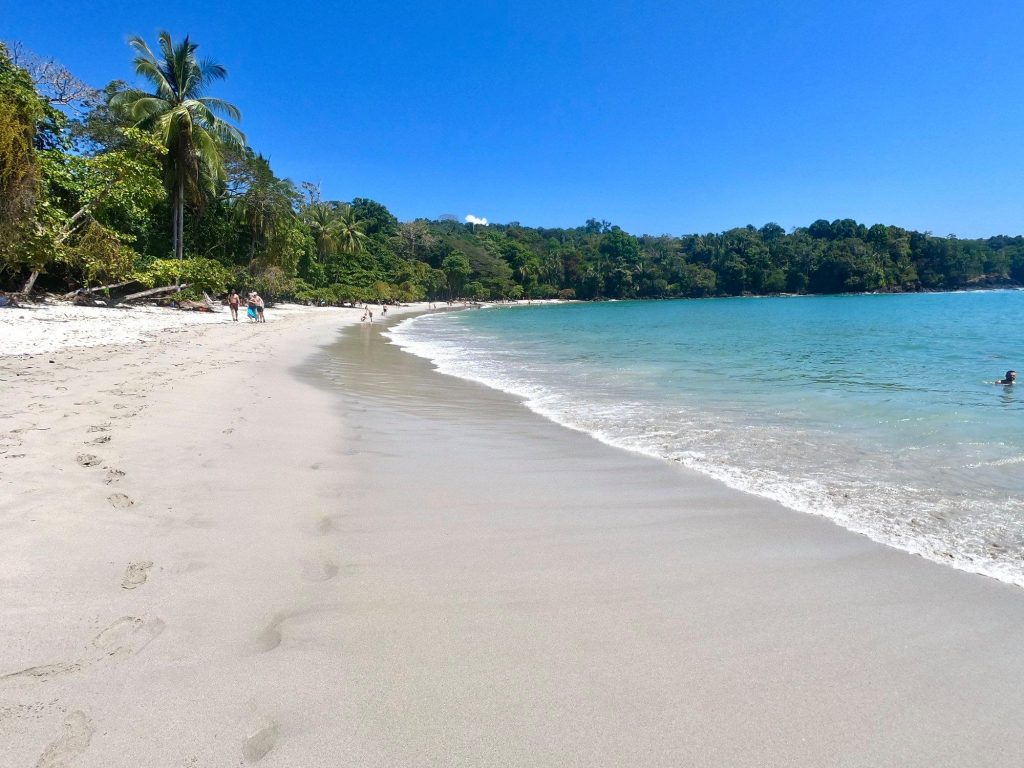 Manuel Antonio is one of Costa Rica's most popular beach destinations. I absolutely loved this town which is why it has made it onto our Costa Rica itinerary. It is known for its beautiful beaches, diving, a pristine national park with plenty of wildlife, and nightlife. Even though it's a fairly touristy town as it's grown over the years, you should definitely spend a couple of days here, especially with the Manuel Antonio National Park where you can experience the wildlife including capuchin monkeys, sloths, agoutis, over 200 species of birds and maybe even a squirrel monkey!
Transportation to Manuel Antonio from La Fortuna
Bus: It is possible to get to Manuel Antonio by bus but it is complicated and time-consuming. The trip will be about nine hours and involves at least three bus stations and walking between stations.
Shared shuttle: This is a comfortable and affordable way to make the journey over to Manuel Antonio. You can pay to have someone pick you up from your accommodation, and share the ride with other travelers. This trip will be about 5.5 hours.
Things to do in Manuel Antonio
1. Visit Manuel Antonio National Park
It is easy to walk to, and you don't need a guide (even though there will be locals offering tours outside). The entry fee is $16 and at the end of your walk, you will find yourself in a beautiful beach area where you'll see monkeys watching you from above hoping to sneak a snack from your bag.
2. Beach beach beach!!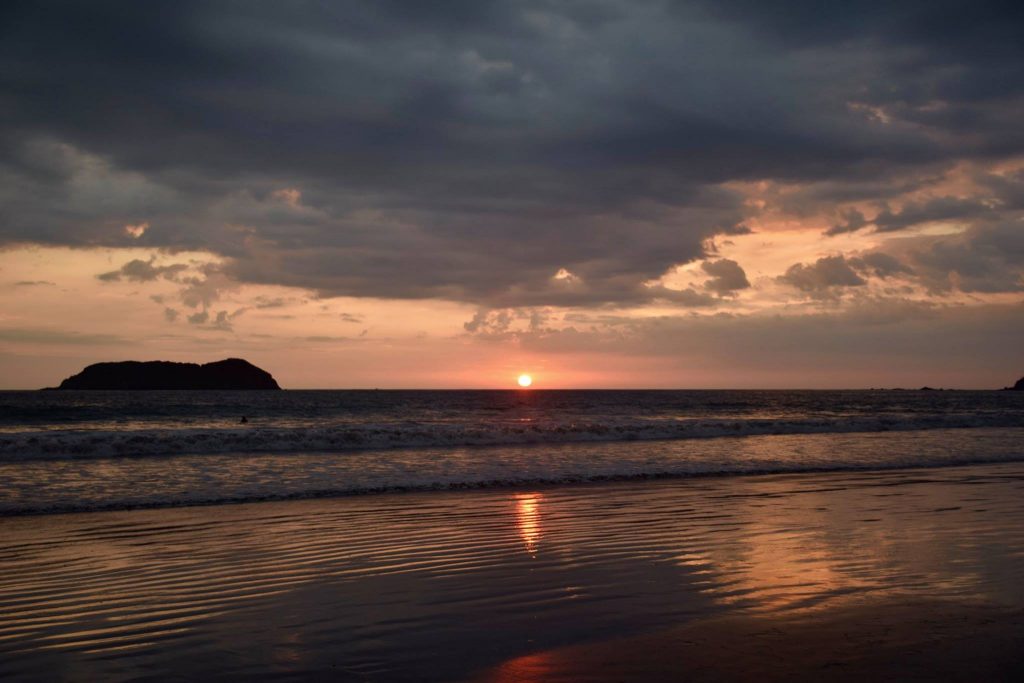 Playa Manuel Antonio is a beautiful beach with white sand and local vendors selling fresh coconut water all around you. You can easily spend the day enjoying these beaches and soak up some sun!
3. Sunset Sailing Trip
If you want to hang out and sail across the beautiful Costa Rica waters and see the best sunset ever this is a great option. Depending on the time of year you may also spot humpback whales or see dolphins swimming alongside you! Tours start at around $75-80.
4. Dolphin and Whale Watching
Between November-March and July-September you'll have the opportunity to experience humpback whales and pilot whales swimming and even jumping out of the water! Also, depending on weather conditions you may be able to hop in for a swim. Tours start around $75.
Where to stay in Manuel Antonio
Hostels: Hostel Plinio
**If you have more time we highly suggest 3-4 days in Manuel Antonio since there is a lot to see and do. The first time I went to Manuel Antonio I only had seven days in Costa Rica and felt like I only got a taste of Manuel Antonio.
Day 5-6: Montezuma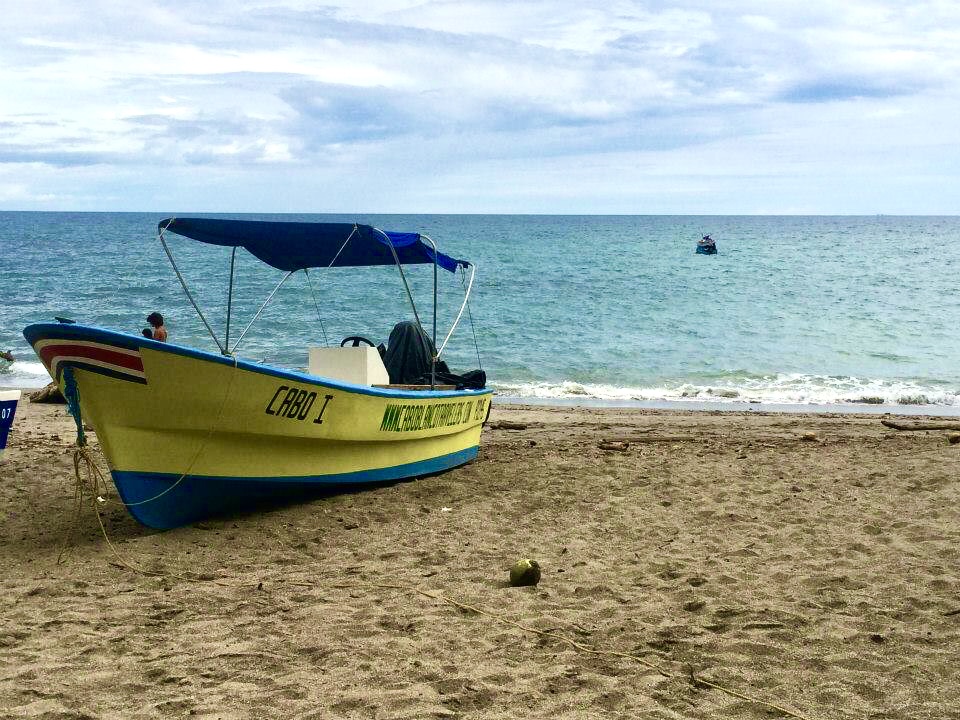 After you soaked up the sun and lost all your snacks to the monkeys, head over to Courtney and I's favorite small beach town in Costa Rica, Montezuma. The journey from Manuel Antonio is a long one (around five hours) and requires you to take a boat taxi from Jaco to Montezuma but it is definitely worth the trip! You'll feel the Pura Vida vibes once you arrive in Montezuma and there is another beautiful waterfall waiting for you to explore and maybe even jump from.
How to get to Montezuma
Shuttle + Taxi Boat: This option is pricey, but it will be the least time-consuming. A shuttle will pick you up from your hotel or hostel in Manuel Antonio and take you over to Jaco where you will get on a fast boat over to Montezuma! It runs around four hours (one hour on a fast boat) and at $95 per person; you can book tickets here!
Bus + Ferry + Bus: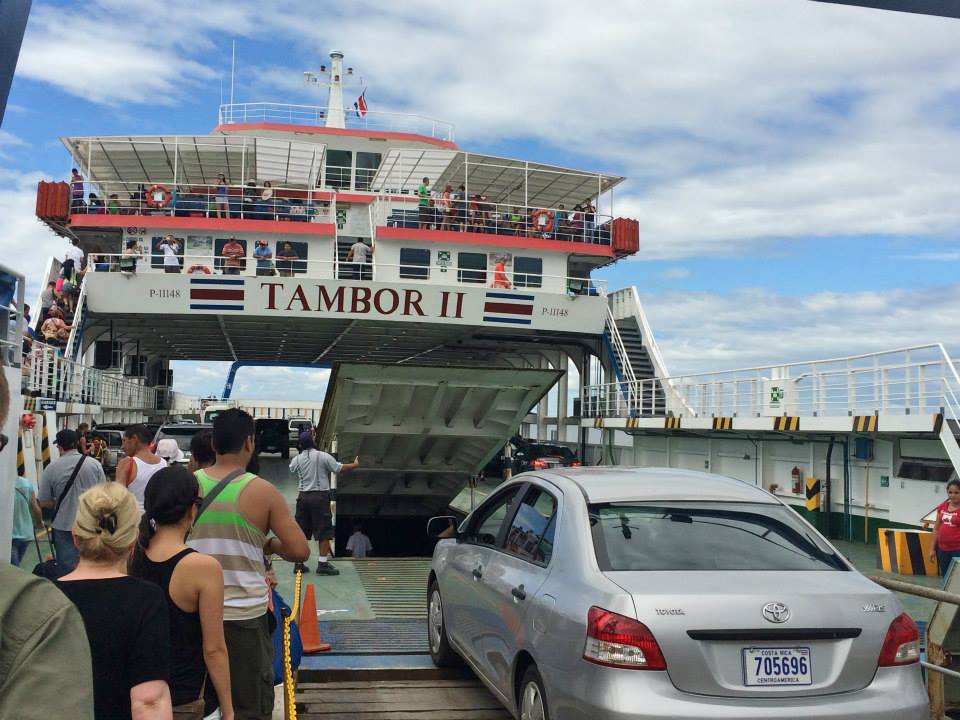 It is possible to take a bus from Quepos over to Puntarenas (two hours) then take the ferry (another hour) then a bus down to Montezuma (1.5 hours) but it is more time-consuming. Tickets for the bus are only about $5, $2 for the ferry, and another $5 for the third bus. If you don't mind spending more time traveling this is definitely the cheapest option.
What to do in Montezuma
Visit the waterfall (just ask your hostel/ hotel or a local how to get there!)
Take a day trip to Santa Teresa beach
Take a day trip to Isla de Tortuga to snorkel
Just have a chill day at Montezuma Beach and grab yourself a margarita!
Where to stay in Montezuma
Hostels: Downtown Montezuma Hostel (We love this hostel and have stayed here twice!!)
Hotel: Hotel Nya
Day 7-8: San Jose!
After you have soaked up more fun in the sun it's time to head back to San Jose. The journey is about six hours from Montezuma by shuttle. Make sure you plan your time accordingly so you don't miss your flight if you are flying the same day you are traveling. Costa Rica is notorious for traffic, construction, and overall delays in travel due to random circumstances.
If you end up having more time in San Jose and want to explore, check out our Complete San Jose Guide.
Transportation to San Jose
Public transportation: This is your most affordable option, one way ticket will cost about $15.50 one way. The link above will tell you the departure times for the bus.
Shared shuttle: This is a more costly option but will be the most comfortable and least time-consuming. Tickets will run about $57 one way with Interbus.
COSTA RICA ITINERARY: OTHER PLACES TO EXPLORE
While I put together a fairly extensive itinerary I did choose places that were Courtney and I's favorite locations. Here are some other great places to explore in Costa Rica. I've even added a few places outside of San Jose if you find yourself wanting a couple of quick adventures in between flights!
1. Monteverde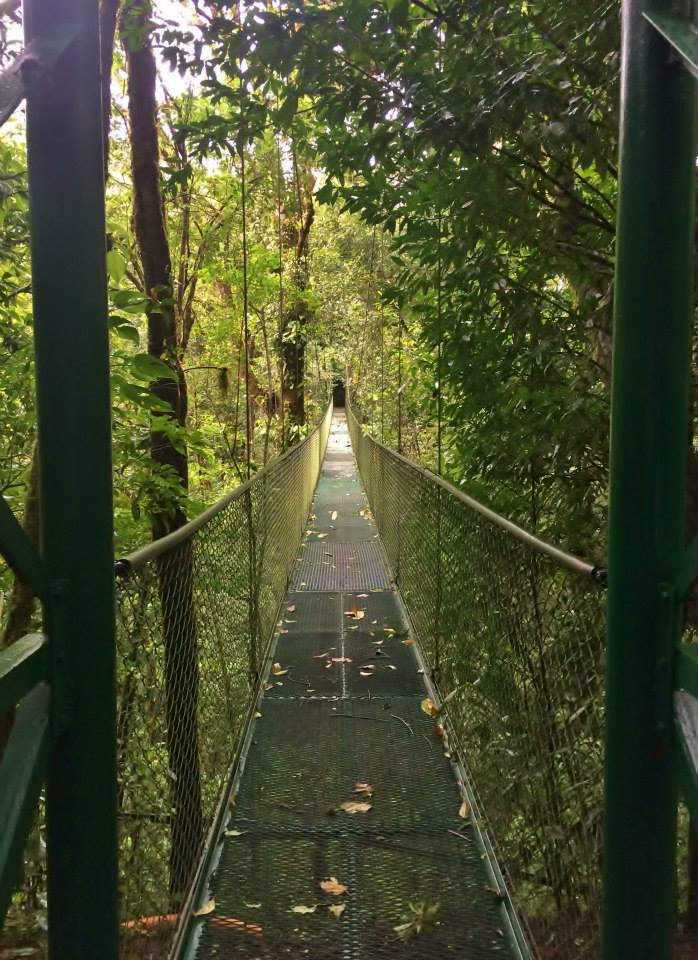 This is a popular destination for travelers and a must-have on any Costa Rica itinerary as many tourists pick Monteverde as their second destination after la Fortuna. You can enjoy walking through the cloud forests and the signature hanging bridge and go on a coffee tour. We highly suggest you spend at least two days here so you can feel settled in and not like you're constantly hopping on and off a bus to your next location.
2. Playa Tamarindo
Playa Tamarindo is in the Guanacaste province of Costa Rica and is a long rocky beach with awesome waves if you want to learn to surf! Playa Tamarindo used to be a quiet fishing village but has grown to be one of the most popular destinations in this province. You can also head over to Las Baulas National Marine Park and check out the Leatherback turtles nesting! We suggest 1-2 nights in Tamarindo.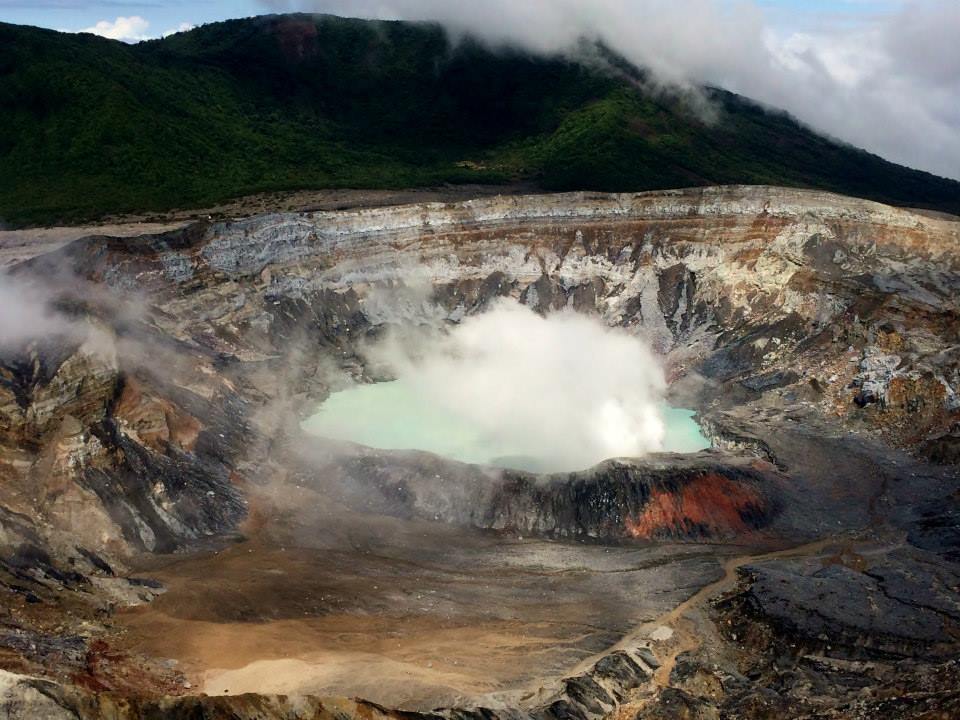 Volcan Poas is one of Costa Rica's most active and largest volcanoes! It is an easy day trip from San Jose/Alajuela. You can book your tickets ahead of time here.
This is the perfect getaway from the city as it's only 45 minutes from the San Jose airport and only 20 minutes from Poas Volcano National Park. All you'll need is two hours to visit the park but you could spend the entire day enjoying the waterfalls and all of the wildlife (it's the largest animal sanctuary in Costa Rica with over 100 species of animals).
5. Corcovado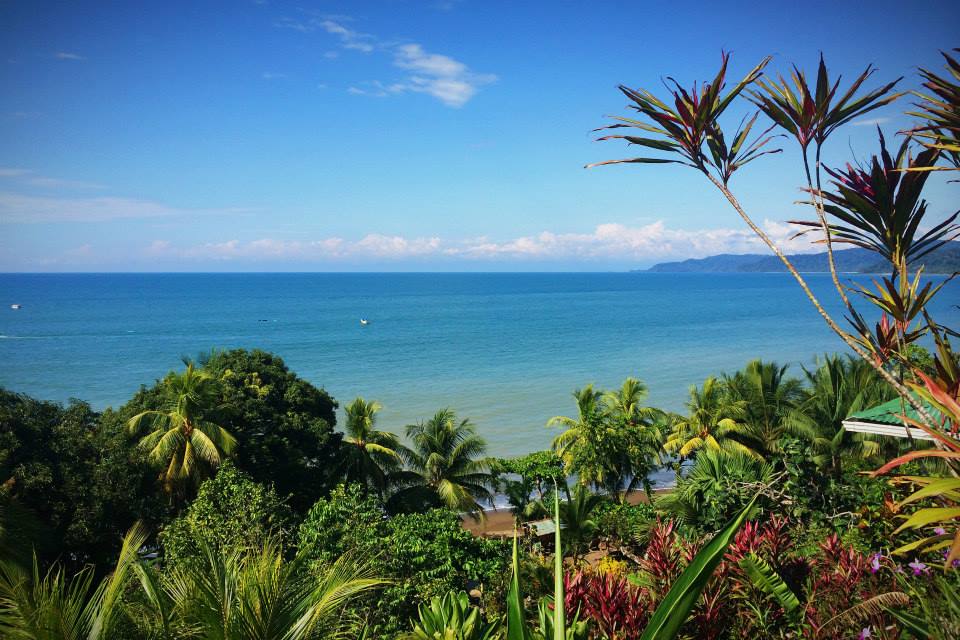 This is a beautiful area in Costa Rica's Osa Peninsula, it is one of the top spots in Costa Rica for wildlife and you could spend up to three days here! It is easy to book tours to the Corcovado National Park through your hostel or hotel and be prepared to experience the beach, jungle, and a plethora of wildlife!
You can easily fly from San Jose to Puerto Jimenez. You can also get a bus or take shared transport (the journey from San Jose to Corcovado is about nine hours). From the San Jose bus station, head to TUASA Terminal where you look for the San Carlos Bus Terminal. Book a bus (Blanco Lobo) that will take you to Puerto Jimenez (cost is under $20).
WANT MORE COSTA RICA CONTENT? CHECK OUT OUR OTHER ARTICLES!
COSTA RICA ITINERARY: WHAT TO PACK
I have created an entire packing guide for Costa Rica to help you with all your packing needs!
---
---
Like this Costa Rica Itinerary? Pin it for Later!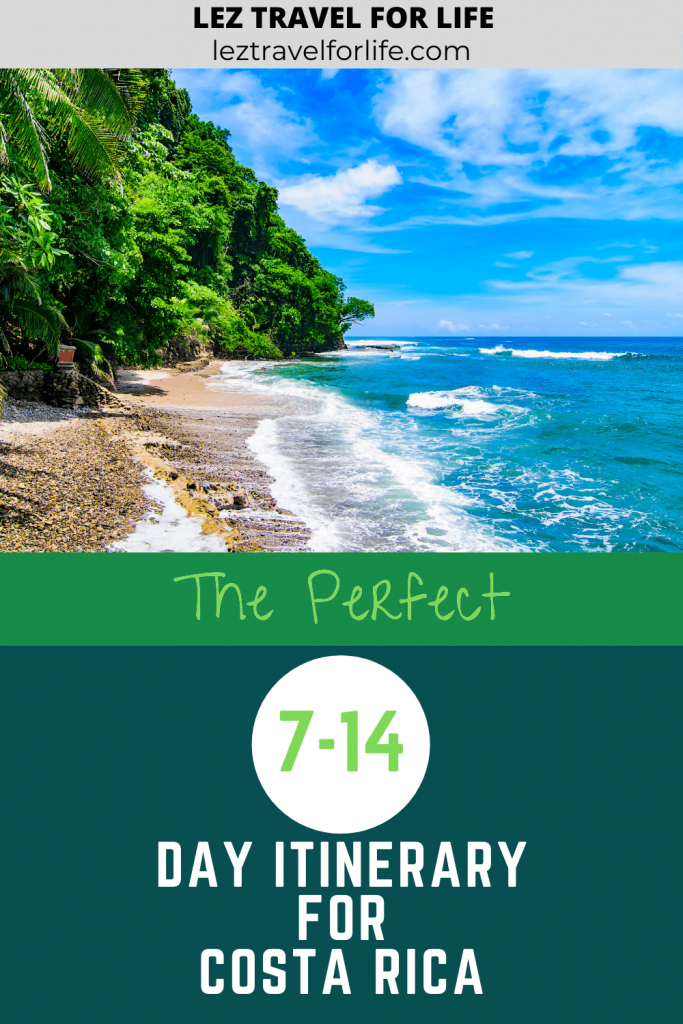 I'm Sam and I may only be 5'3 but I'm feisty and enjoy a lot of sarcastic humor. I'm addicted to travel as well as feeding and advocating for street animals in every country I travel to. I'm married to Courtney and we're super gay or whatevaaaa. We're both extroverts and love meeting new people everywhere we travel. We are in love with Latin American culture but can't wait to explore more of the world!