This article may contain affiliate/compensated links. For full information, please see our disclaimer here.
Reminder: Make sure to check the country's covid guidelines before travel.
When visiting a popular tourist town, like Puerto Vallarta, it can be hard to find activities or places that are off-the-beaten-path. After living in Puerto Vallarta Mexico for several months, my wife and I searched long and hard for places to visit that weren't overcrowded with tourists. I'm here to bring you my Hidden Gems of Puerto Vallarta Mexico so you can feel more like a local. My goal is to bring you unique experiences through some special and lesser-known destinations around Puerto Vallarta.
Puerto Vallarta Mexico is a popular place to visit, live, and retire. Other parts of Mexico such as the Yucatan, feature ancient ruins, and more well-known beaches. While Puerto Vallarta often gets left out of a Mexico Travel Itinerary, it has a lot to offer. My wife Courtney and I lived in Puerto Vallarta for several months. Puerto Vallarta is known for its beaches, mainly Playa de Los Muertos, we spent a lot of time here! We also sipped on Margaritas and ate all of the tacos at some of the Best Restaurants in Puerto Vallarta. We also sought out some lesser-known spots that completely changed our perspective of Puerto Vallarta! Let's dive into 7+ Hidden Gems of Puerto Vallarta.
HIDDEN GEMS OF PUERTO VALLARTA
Hidden Gems of Puerto Vallarta: Yelapa
Yelapa is a small fishing town that offers the same gorgeous ocean as the main beaches in town but with almost no people occupying it. Court and I took a day trip here and fell in love. We found ourselves enjoying an entire beach with the jungle in the background all to ourselves! There are a couple of tiny restaurants offering fresh seafood caught steps away from you. Yelapa is truly a hidden gem of Puerto Vallarta. Multiple tour companies in Puerto Vallarta offer to take you directly from Puerto Vallarta to Yelapa. Yelapa also has some instagrammable spots around the beaches, offering jungle in the background. While we had fun sipping drinks at the main beaches in town, there is something special about taking a boat ride out to a deserted beach and feeling like a celebrity!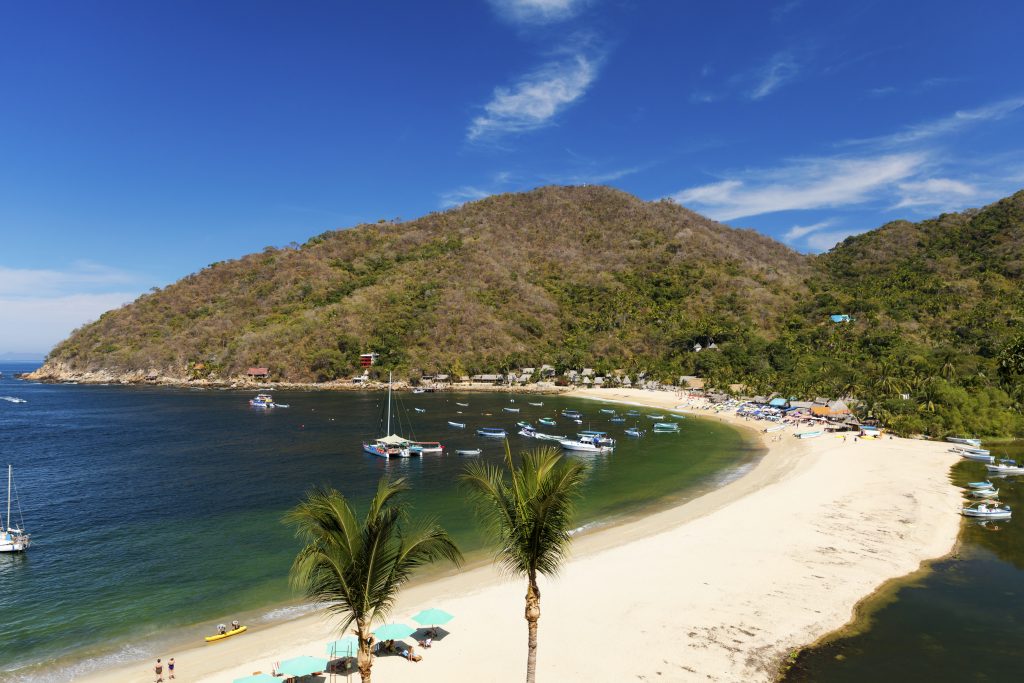 Hike to Mirador La Cruz del Cerro
Once you land in Puerto Vallarta, you'll realize that the ocean is surrounded by gorgeous hills that are consumed by lush jungle. This means there are plenty of options for hiking in the area that can lead you to do hidden gems outside Puerto Vallarta. There is a large viewpoint in Puerto Vallarta that takes you off the beaten path to Mirador La Cruz del Cerro. In English, it translates to the hill of the cross in English. To get here you'll need to hike up from the Malecon in the El Centro area of Puerto Vallarta. The hills going up are tough, so bring sturdy footwear, and water. Start the hike in the morning or in the evening to avoid the heat. You'll be met with a set of stairs that will take around 20 minutes to climb, and once you're at the top enjoy views of the entire city and the ocean!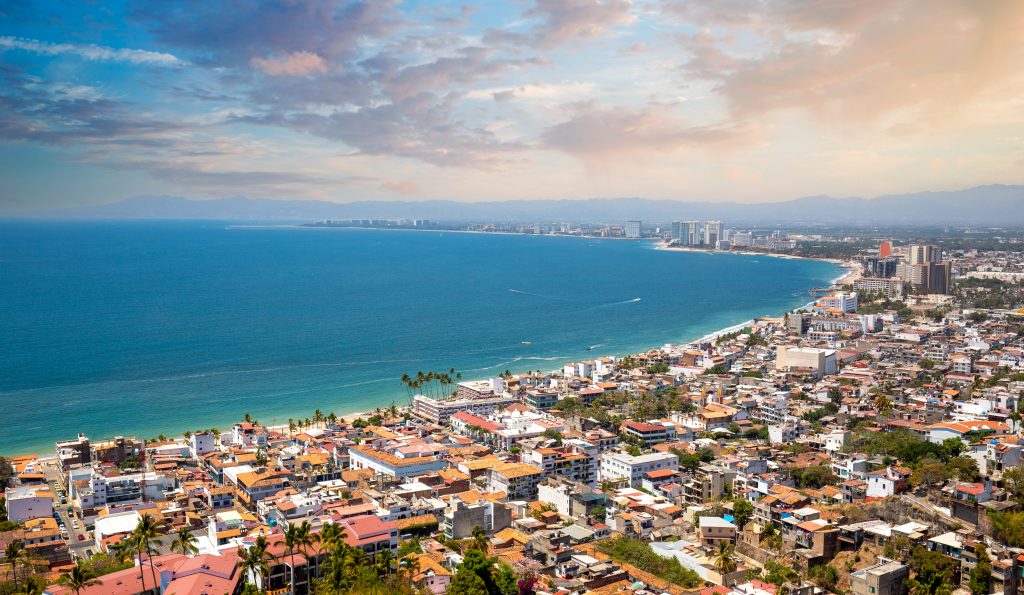 Quimixto Beach
If you're looking for a hike that takes you outside of the city, this hike to Quimixto beach is the one you'll want to try. This is a longer hike, and to begin the hike you'll need to Uber, Taxi, or bus over to Boca de Tomatlan. Once you arrive you'll find a lot of locals trying to get you to pay for a boat ride to one of the many beaches you'll pass on your hikes such as Las Animas, Quimixto, and Yelapa.
Note:
This hike takes around 2-3 hours, but you'll be able to enjoy both jungle and ocean views on your walk. Once you arrive in Boca de Tomatlan you'll need to follow the road, over the bridge, and begin your hike. You'll pass by local homes, chickens, and some pretty impressive oceanfront homes that are available for rent. Along the way you'll cross over to Las Animas, it's pretty busy here, and reminds me a lot of Playa de Los Muertos. Stop for a drink if you want, but keep walking for another half an hour until you arrive at Quimixto Beach. Similar to Yelapa, there are a couple of small family-run restaurants here and a lot of solitude. Enjoy the beach and jungle all to yourself! Please enjoy some KILLER passion fruit margaritas while you're there, my mouth is watering just thinking about them.
Keep in mind, if you feel like you are unsure where to go on this hike remember that as long as you are walking along side the beach and sometimes on the beach to get to the next path then you are heading in the right direction.
When you're ready to leave, you can choose to hike all the way back or you can choose one of the many boat taxis that come and go throughout the day. They will take you back to Boca de Tomatlan for 50-60 pesos or straight back to Puerto Vallarta for 200 pesos.
Below is an image of the start and stop for the hike. Unfortunately my watch died towards the end so it didn't track the route all the way to Quimixto.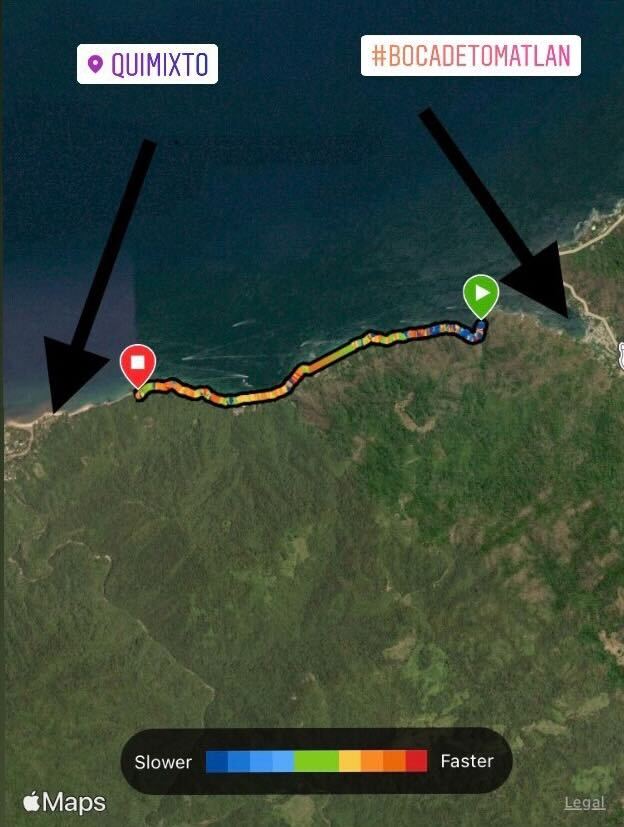 Hidden Gems of Puerto Vallarta: Mismaloya
Mismaloya is a small fishing town located 30 minutes south of Puerto Vallarta. If you are heading to Boca de Tomatlan, you will pass Mismaloya on your way. It is a quiet beach surrounded by jungle and one hotel, making it an off-the-beaten-path kind of beach. You'll find a couple of small restaurants where you can buy fresh grilled fish and local Cervesas.
Mismaloya was discovered decades ago when the film Night of the Iguana was partially filmed. If you are looking for an adventure away from the city of Puerto Vallarta you should add Mismaloya to your hidden gems of Puerto Vallarta list. Spend the day soaking up the sun, or exploring the beaches and the jungle. In this area, you'll find a variety of tropical birds, plantlife, and Los Arcos Marine Park half a mile out on the sea.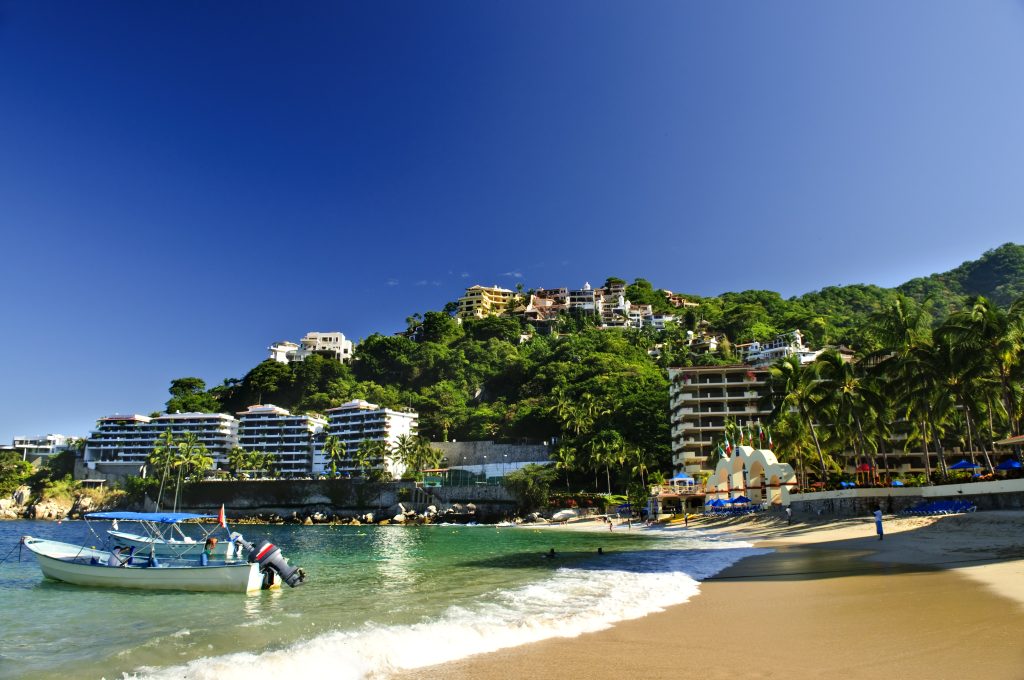 Los Arcos Marine Park
Los Arcos Marine Park is situated in the southern part of Puerto Vallarta, close to Mismaloya beach. In recent years, this area has become more and more popular for travelers who enjoy boat tours, kayaking, snorkeling, and paddle-boarding. I know it doesn't feel like a hidden gem because it's visible from Puerto Vallarta. However, I highly recommend adding this to your list of places to visit as Los Arcos is an important part of the local culture and ecosystem. This area is a refuge for wildlife, fauna, and local reefs.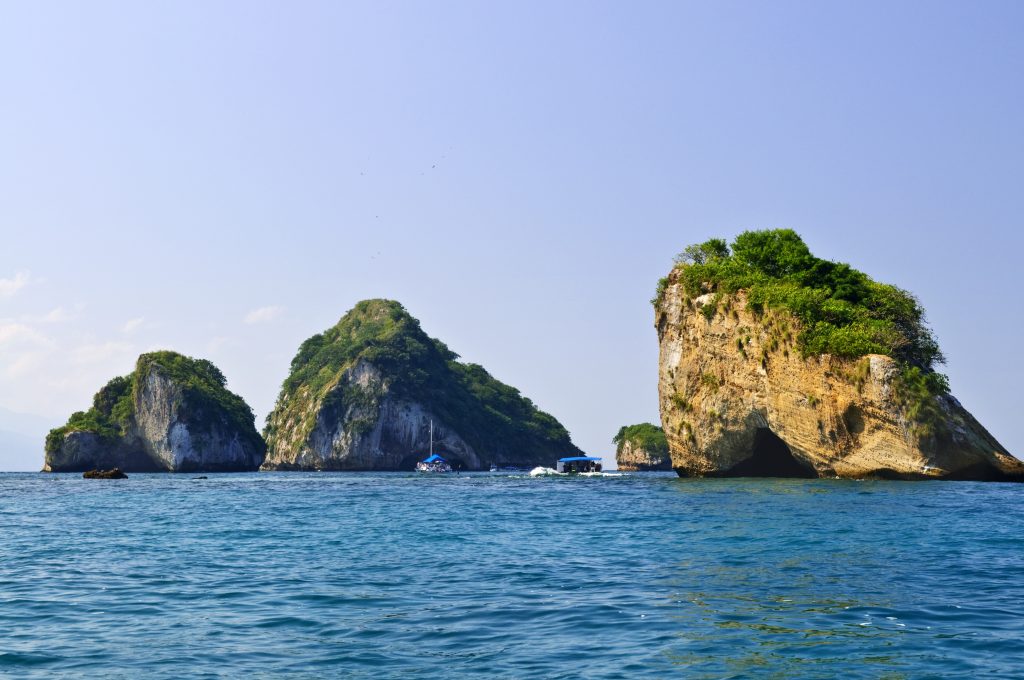 Isla Marietas
Much farther out in the Banderas Bay, are the Isla Marietas. Isla Marietas is a protected and uninhabited national park that offers a mysterious beach that requires a hardhat and some swimming to get to (more on that later). There are a variety of tours that will take you here, each tour is different and offers different activities. It's also a popular place to visit, but it's definitely worth the adventure. On our tour, we hopped in the chilly water and snorkeled around first. After snorkeling, we swam in between a rock arch and onto the hidden beach. I quite enjoyed it, but I like a little adventure.
The boat ride is quite long from Puerto Vallarta. Some travelers like to visit while they are staying in Sayulita, as it's much closer. Isla Marietas made my list of Hidden Gems of Puerto Vallarta because it feels like you're riding to a different planet. Once you arrive the waters are rough, with strong currents. If you take a tour that allows you to visit the beach, you'll have a wild time getting there. Due to the area being protected, you'll only have a short time to explore the beach.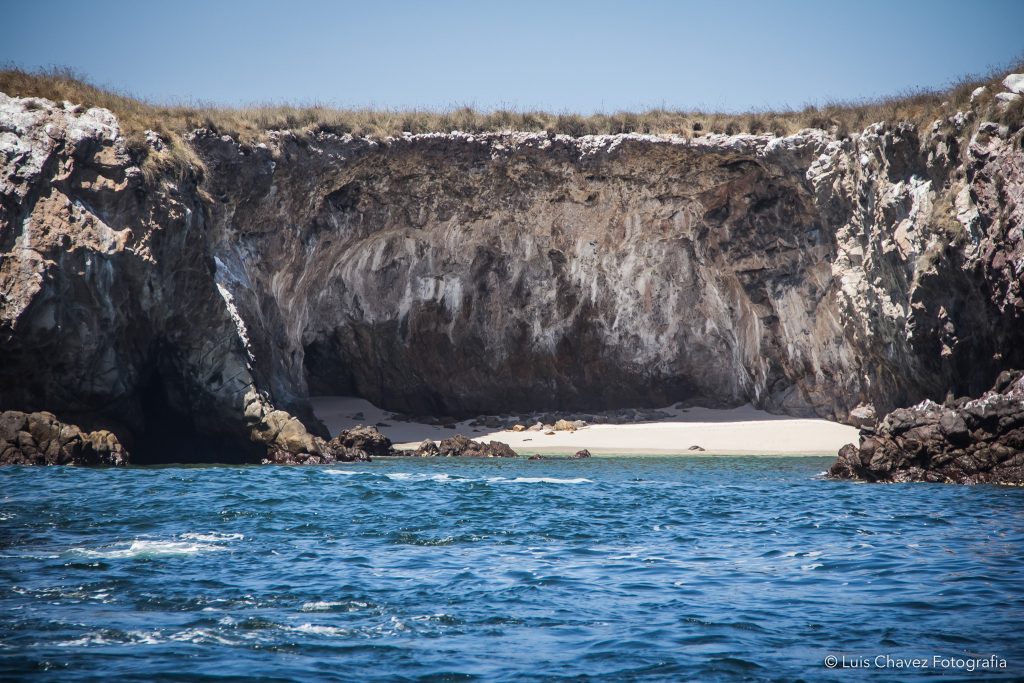 Hidden Gems of Puerto Vallarta: San Sebastián del Oeste
The last of our 7+ hidden gems in Puerto Vallarta takes us to the mountains. San Sebastian is a 2-hour drive from Puerto Vallarta, offering a journey through the Sierra Madre mountains. San Sebastian del Oeste is a perfect day trip from Puerto Vallarta! This charming town has a rich history and cooler air. This quaint mountain town dates back to the 17th century as a mining town, now its centuries-old haciendas are left behind, giving it charm and color. Enjoy a walk around town, lunch, and soak in the local culture.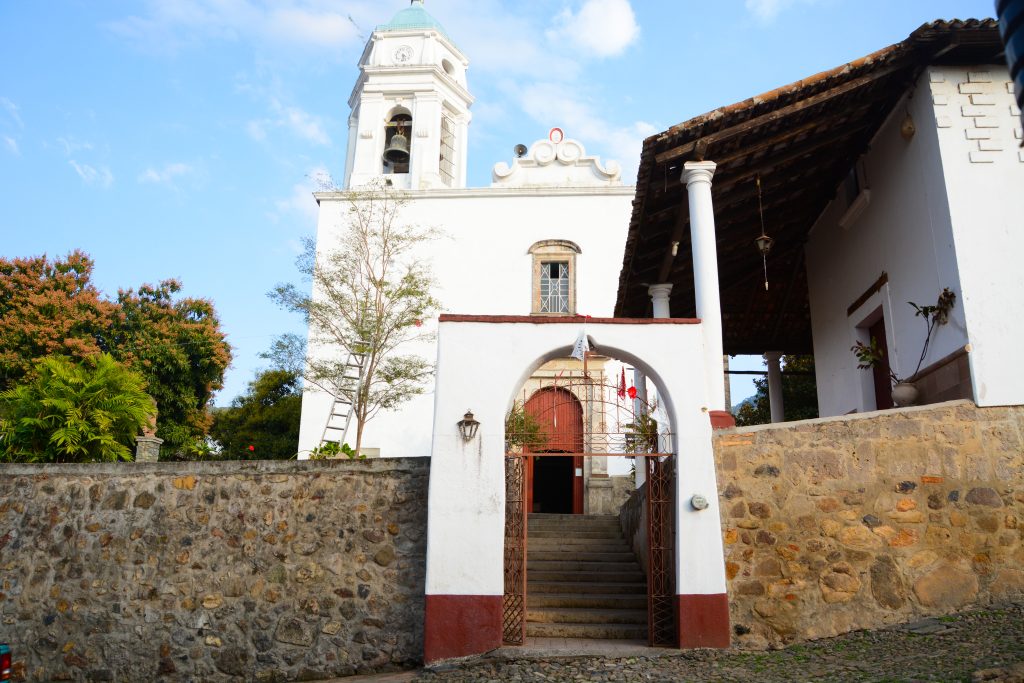 WHERE TO STAY IN PUERTO VALLARTA
While visiting Puerto Vallarta, check out my comprehensive list of Unique Hotels in Puerto Vallarta for my top picks for hotels in Puerto Vallarta!
Like this Hidden Gems of Puerto Vallarta Article? Check out our other related articles!
Like this Hidden Gems of Puerto Vallarta Post? Pin it for later!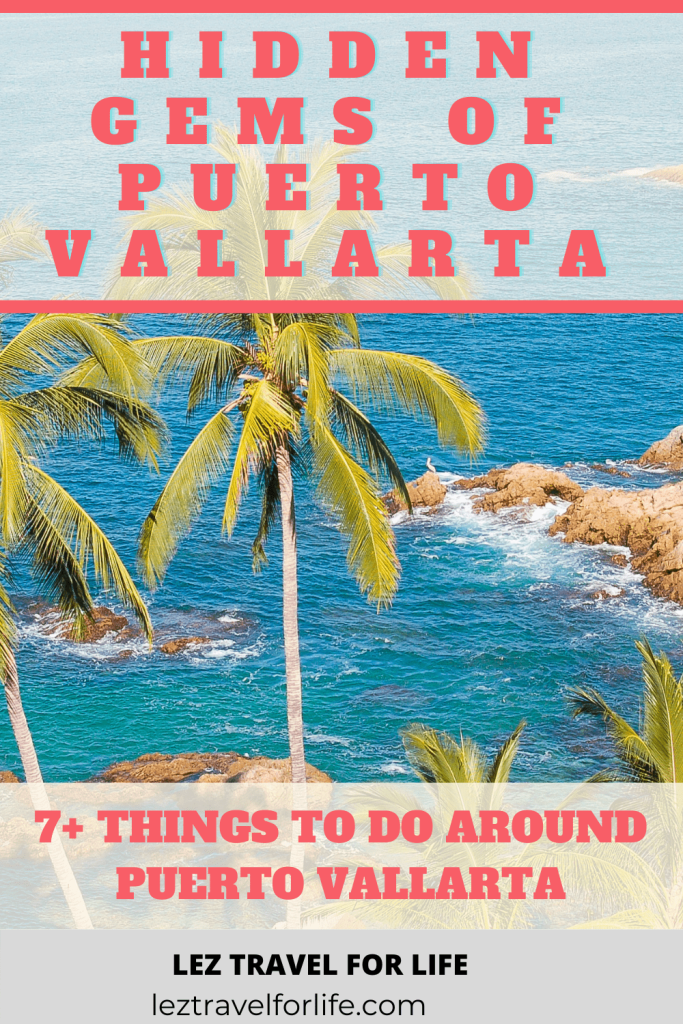 I'm Sam and I may only be 5'3 but I'm feisty and enjoy a lot of sarcastic humor. I'm addicted to travel as well as feeding and advocating for street animals in every country I travel to. I'm married to Courtney and we're super gay or whatevaaaa. We're both extroverts and love meeting new people everywhere we travel. We are in love with Latin American culture but can't wait to explore more of the world!