This article may contain affiliate/compensated links. For full information, please see our disclaimer here.
Reminder: Make sure to check the country's covid guidelines before travel.
Digital nomads are flocking to the vibrant and colorful city of Merida, a major hotspot on Mexico's Yucatan Peninsula. Surrounded by impressive mansions, Mayan ruins, museums, magnificent architecture, art galleries, and an abundance of nature reserves, Merida offers a variety of things to see and do. This Digital Nomad Living in Merida Mexico guide will give you all the details you need to live and work in this colorful city.
The city is evolving from being a popular tourist destination and turning into a temporary home for many digital nomads and remote workers. With a great selection of cafes and coworking spaces, it's easy to join the local community of ex-pats.
See a different side of living in Mexico and make Merida your next digital nomad destination.
DIGITAL NOMAD LIVING IN MERIDA MEXICO: BUDGET
The average monthly budget for two people living in Merida could be:
$400 USD to rent a furnished one-bedroom apartment
$100 USD to cover Wi-Fi and other utility expenses every month
$350 USD for grocery expenses
$160 USD for two coworking memberships
$300 USD for eating out in nearby restaurants or bars
$50 USD for two monthly gym memberships
$100 USD for entertainment and other activities
$50 USD for other expenses
Altogether, two digital nomads living in Merida should plan to spend around US$1,500 per month, including everything listed above. This lies towards the lower end of the scale and will increase depending on personal lifestyle and habits.
Average prices in Merida:
14 MXN ($0.70 USD) for a small bottle of water in a supermarket
8 MXN ($0.40 USD) for a short ride on a local bus
26 MXN ($1.25 USD) to buy a large draught beer in a restaurant or bar
100 MXN ($4.80 USD) for a meal in a local restaurant
65 MXN ($3.20 USD) to buy a pack of cigarettes
190 MXN ($9.10 USD) for one-day access to a coworking space
55 MXN ($2.60 USD) to buy a cappuccino in a coffee shop
350 MXN ($17 USD) for a local SIM card and data for one month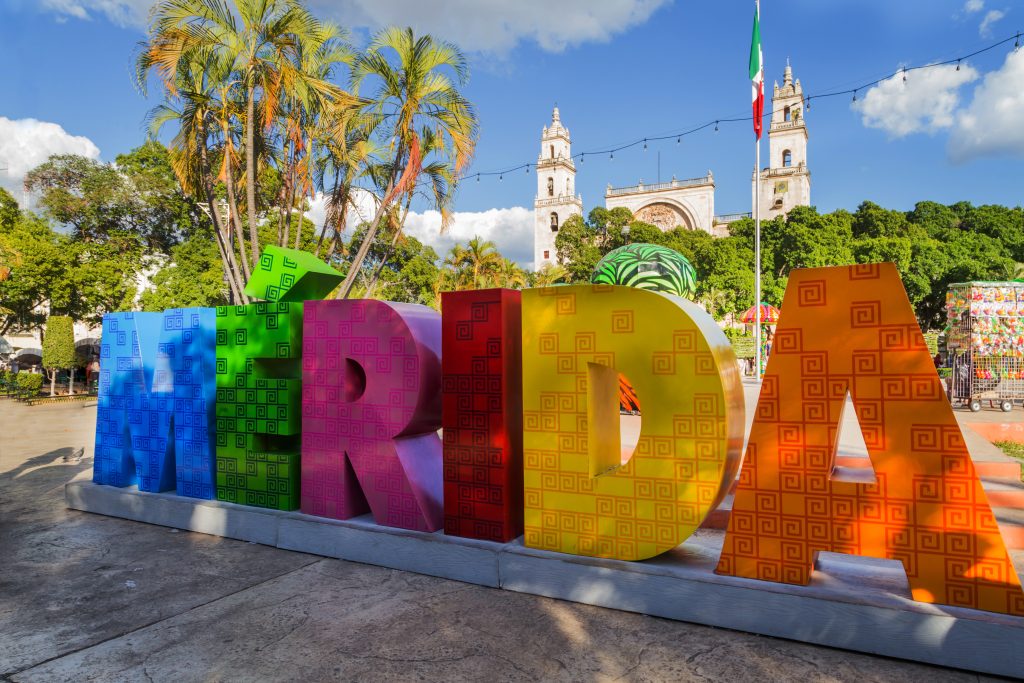 WHERE TO STAY IN MERIDA MEXICO
Choose between various affordable hotels, hostels, Airbnbs, or local apartments in Merida. If you're unsure which neighborhood of Merida is right for you, book a short-term option first before committing to a longer stay.
Keep in mind that in the northern part of the city, you will most likely need a car to get around, while in the city center, you can find almost everything you need within walking distance.
Coworking spaces and cafes with reliable internet connections can be found throughout the city.
WHEN TO TRAVEL TO MERIDA
The best time to visit Merida is between December and March, which is the dry season. During this time, the sun frequently shines, with little chance of rain. Travelers can expect temperatures up to 33°C (93°F) during the day.

The hottest time of the year is between April and May when temperatures rise to 37°C (98°F) or higher.

From June to November, it is very humid and rainy in Merida but still pleasantly warm, with average temperatures of around 32°C (90°F). During that time, accommodation prices are dropping rapidly, which is excellent for budget travelers.
Make sure you know what to pack when traveling to Merida Mexico depending on the time of year!
Make Sure You're Covered During Your Trip
Thinking about medical costs while on the road was something that always concerned me. Not having medical insurance as a digital nomad or long term traveler can be a little scary. Even if you have medical insurance at home it might not always cover you abroad which is why companies like SafetyWing exist. SafetyWing is our go to travel insurance. It is affordable and has all the coverage we need for travel and medical. They even have specific insurance for Nomads!
BEST NEIGHBORHOODS FOR A DIGITAL NOMAD LIVING IN MERIDA
Staying close to the city center of Merida is highly recommended, regardless of if you're planning a long-term visit or just a few weeks in the city. Some of the best areas include:
Centro Historico
San Cristobal is a great neighborhood to choose in the heart of Centro Historico with a lot of history and culture. It is located southeast of Plaza Grande and is a popular base for many digital nomads.
Here you will find many restaurants, bars, and shopping opportunities within walking distance.
Zona Paseo de Montejo
This is one of the best areas for digital nomads in Merida. Paseo de Montejo is the main road in the center, running from the north to the south of the city. With such a central location, transport options are fantastic, allowing you to get around quickly. This area is also home to some of the city's most beautiful architecture, including impressive buildings and monuments. Don't forget to check out Monumento a la Patria (The monument to the fatherland)!
El Aleman
El Aleman is located northwest of the Zona Paseo Montejo and is a popular neighborhood among ex-pats. This part of the city is home to government offices as well as a wide variety of restaurants serving international cuisine. El Aleman is definitely a bit more pricey but an excellent choice for more extended stays.
Santiago
Santiago is another popular neighborhood among travelers hoping to stay in Merida for a while. It is conveniently located close to the center but is still a quiet and peaceful neighborhood.
Many accommodation options here have a small garden and or a balcony, making them feel like a piece of home.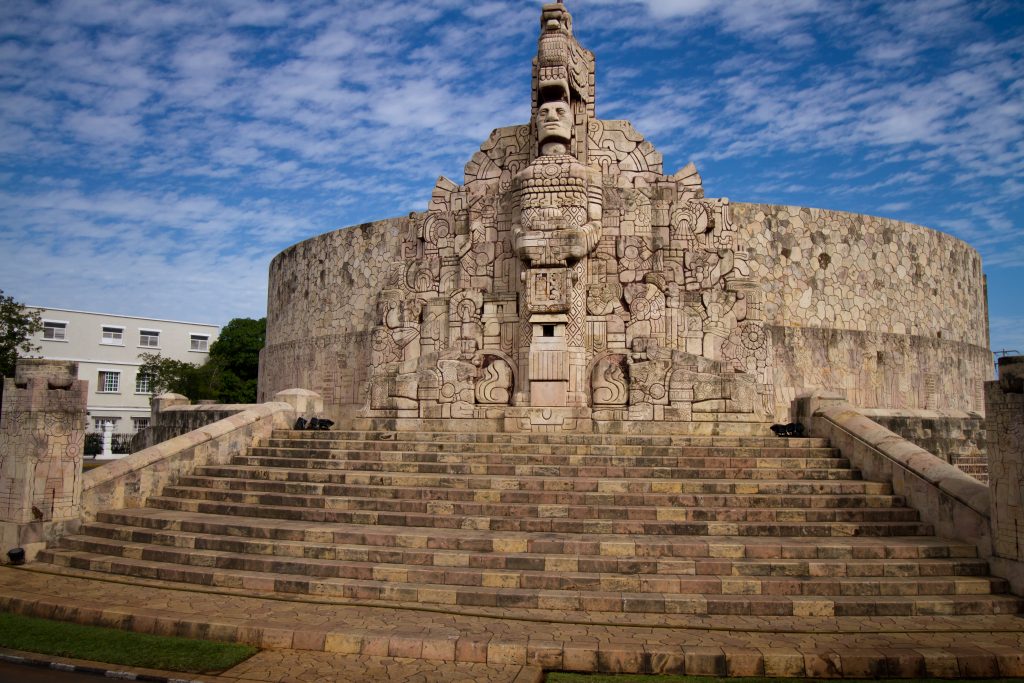 WHERE TO FIND RELIABLE WI-FI IN MERIDA
In Merida, many larger parks have free and unlimited Wi-Fi. So why not work from a picnic bench in the park for a few hours when you need a change of scenery?
There are also more and more coworking spaces with high-speed internet, as well as many cafes with good connections for those looking for a more stable work environment.
It is worth getting a SIM card if you're planning on staying in Merida or Mexico for an extended period of time. For around US$10, you can get 6 GB of data, unlimited calls, SMS, and even unlimited use of social media apps. The best SIM provider in Mexico is Telcel, with good coverage throughout the country.
CAFES AND COWORKING SPOTS FOR DIGITAL NOMADS IN MERIDA
Most cafes and coworking spaces in Merida offer good Wi-Fi, comfortable seating, air conditioning, as well as delicious food and coffee.
Starbucks
Starbucks might not seem like the most exciting place to work, but it gets the job done. The Wi-Fi is reliable, and there is comfortable seating. At most Starbucks branches in Merida, you can choose between the air-conditioned indoor area or the terrace with umbrellas.
Marago Cafe
The Marago Cafe is a popular place for coffee lovers looking for a workspace in Merida. Choose between different coffee brewing methods and enjoy delicious baked goods as a snack. There is comfortable seating available, air conditioning, and high-speed Wi-Fi. This is a great choice for those who like to work late since the cafe is open until 10 PM.
Manifesto
Manifesto Cafe is also a well-known spot for digital nomads in Merida. The stone walls and somewhat rustic décor create a cozy ambiance for creative work and promote productivity.
It can get a bit crowded around noon, which is why this cafe is best to visit in the early morning.
Conexion60
Conexion60 is a large and comfortable co-working space, ideal for digital nomads looking for an office environment. With ergonomic chairs, ample working space, and the fastest Wi-Fi connection in the area, Conexion60 provides everything remote workers might need.
This coworking space is open 24/7, and although the price is high, the quality provided makes it worth it.
Are you a digital nomad looking for the best backpack?
We know how important it is to make sure you have the right functional backpack on your travels to protect your electronics which is why we've made a comprehensive list of our favorite digital nomad backpacks. Check it out!
TYPICAL WORKDAY IN MERIDA
8 AM – Start your day with breakfast at a local cafe somewhere in the center of Merida. Bring your laptop and use the time to write a to-do list for the day.
9 AM – Either stay at the cafe for a few hours or head to a nearby coworking space to be productive.
1 PM – It's time to take a little break. Go to the restaurant in your coworking space or grab some delicious street food in the area.
1:45 PM – Head back to your workspace and continue working through your to-do list. Be on the lookout for networking events in the evening where you can meet other remote workers in Merida.
5 PM – Enough work for today, it's time to treat yourself and have fun. Head home to drop off your laptop and head to the historic center, where you can wander the streets in search of the perfect spot for dinner and a drink.
Looking for the best laptop for Digital Nomads?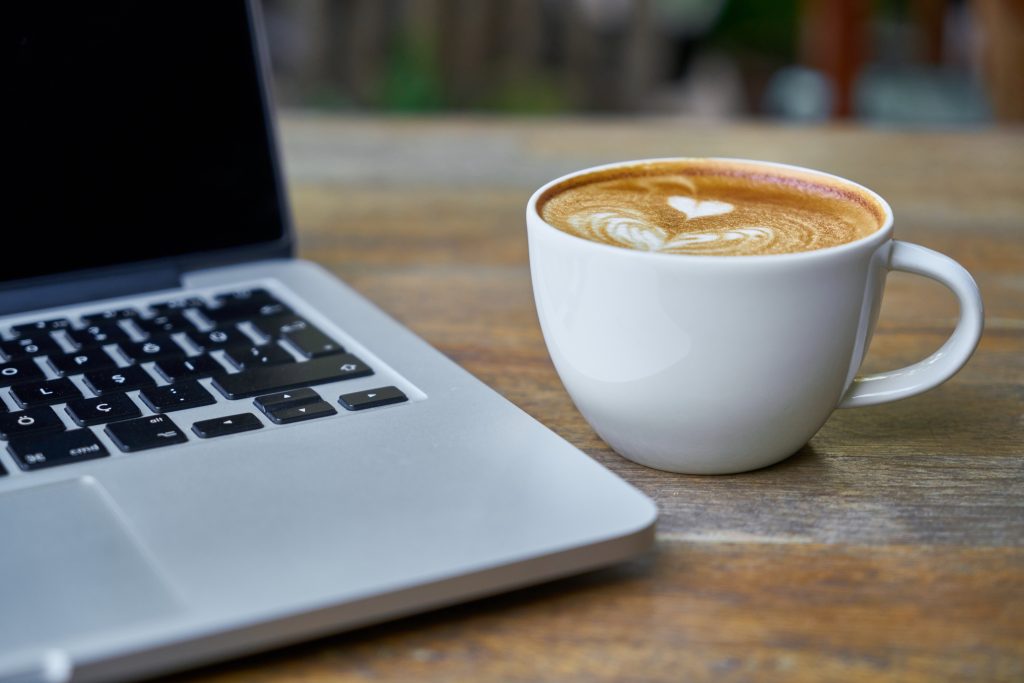 We all know our laptops are the most essential piece of equipment for working remote. Whether you are in need of an upgrade or you are looking to buy your first laptop – Check out our comprehensive laptop guide for digital nomads!
---
THINGS TO DO IN MERIDA
There is plenty to do and see in Merida in your free time. If you're staying in the Centro Historico or Paseo de Montejo, you can easily explore the city and its attractions on foot.
Plaza Grande
Plaza Grande in the city center is an excellent place to observe the hustle and bustle of Merida. Spend some time admiring the historic buildings at the Plaza, such as the Governor's Palace, Casa Montejo, Catedral San Ildefonso, Olimpo Cultural Center, and City Hall.
Merida has excellent cuisine so we highly recommend you take advantage of local expertise and try a walking food tour. This is one of our favorite things to do when we first get to a city. You get to try some of the best local places and you are able to familiarize yourself with the city.
Free walking tours are also available, which are great for sightseeing on a budget and meeting new people along the way.
Visit Chichen Itza
Chichen Itza is arguably Mexico's most famous Mayan ruin, located only 1.5 hours from Merida. You can either rent a car for the day and drive there yourself or join a guided group tour with other travelers.
Explore Izamal
Izamal is located approximately 43 miles from Merida and makes for a great day trip destination. It's sometimes nicknamed the "Yellow City" as many of the town's houses are painted bright yellow.
There are several colonial buildings from the Spanish occupation to explore, as well as some well-preserved ancient Mayan ruins.
Swim in the nearby cenotes
One of the best ways to cool off on a hot day in Merida is to visit one of the nearby cenotes. There is a variety to choose from close to the city, so it's difficult to pick a favorite. Since the entrance fees are generally very low, you can visit several in one day even if you're on a budget. If you prefer to take a guided tour check this one out for the Santa Barbara Cenotes.
For a more detailed guide on things to do check out our 4 Day Merida Mexico Itinerary.
After we have taken some time to walk around the main neighborhoods of a new city and are ready to venture out sometimes we just book private transportation so we don't have to think and we can just relax!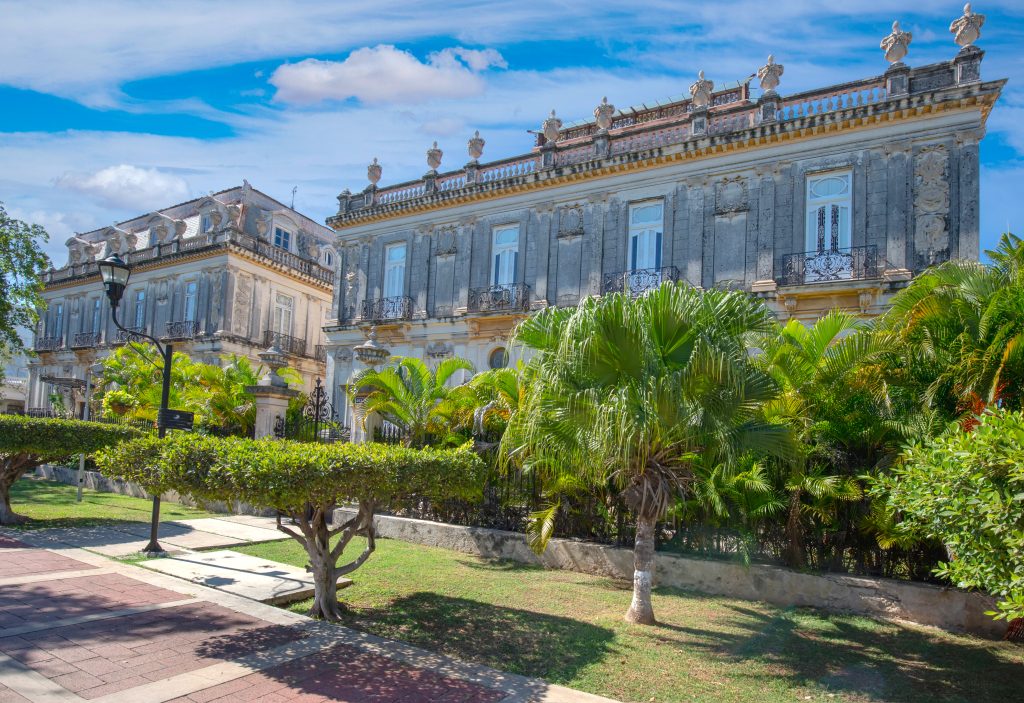 DIGITAL NOMAD LIVING IN MERIDA, MEXICO – IS IT WORTH IT?
There is a reason why Merida is such a popular place for digital nomads living in Mexico. The low cost of living, exciting things to do, and warm climate make it an ideal destination for remote workers.
Choose between coworking spaces, cafes, and restaurants serving delicious Mexican dishes. Merida has something for everyone and perfectly combines nightlife, culture, and workspaces. The only thing it's missing is a nearby beach.
Like this Digital Nomad Living in Merida post? Check out our other Mexico Digital Nomad Content!
Like this post? Pin it for later!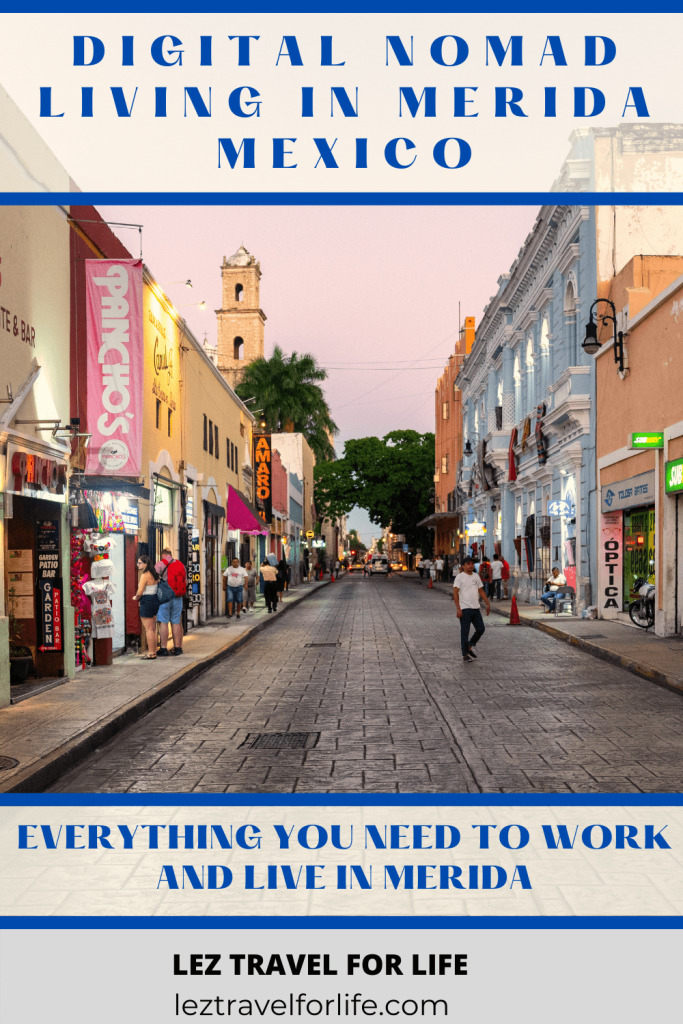 I'm Sam and I may only be 5'3 but I'm feisty and enjoy a lot of sarcastic humor. I'm addicted to travel as well as feeding and advocating for street animals in every country I travel to. I'm married to Courtney and we're super gay or whatevaaaa. We're both extroverts and love meeting new people everywhere we travel. We are in love with Latin American culture but can't wait to explore more of the world!