This article may contain affiliate/compensated links. For full information, please see our disclaimer here.
Reminder: Make sure to check the country's covid guidelines before travel.

The small town of Tulum is located just a two-hour drive south of the well-known city of Cancun in Yucatan, Mexico. The area is popular among tourists because of its beautiful white sandy beaches and its remarkable ancient Mayan history. I'm going to walk you through some Hidden Gems of Tulum that you won't want to miss on your next trip!
While this is definitely a touristy part of Yucatan, there are also many hidden gems in Tulum and the surrounding area, which will make you fall in love with this incredible part of Mexico. A lot of visitors are choosing Tulum over nearby Playa del Carmen or Cancun for a once-in-a-lifetime vacation.
Here are ten hidden gems (and some more popular things to do) in Tulum that you cannot miss during your next visit!

HIDDEN GEMS OF TULUM: THINGS TO DO IN TULUM
Discover the Caves at Cenote Caracol

One of the most popular hidden gems in Tulum is the caves at Cenote Caracol, located a 30-minute drive outside of Tulum. Visit an underground swimming hole where you can cool off in crystal clear water. There is also a beautiful, walkable area, half open-air and part underground, surrounded by tropical plants. This place is far more than just a cenote and should be at the top of your to-do list when visiting Tulum. Opening hours are from 8 am to 5 pm every day, and the entrance fee is 250 pesos ($12.50) per person.
Visit the Mayan ruins of Tulum

You haven't experienced Mexico's Caribbean coastline – the Riviera Maya – until you've visited one of the many ancient archaeological sites in the area. Since the ruins are one of the main attractions in Tulum (and can only barely be considered a hidden gem), you should visit this magical place as early as possible to avoid the crowds.
The Maya ruins in Tulum are open daily from 8 am to 5 pm and cost around $4.00 per person to enter.
Check out a tour of the Tulum Ruins!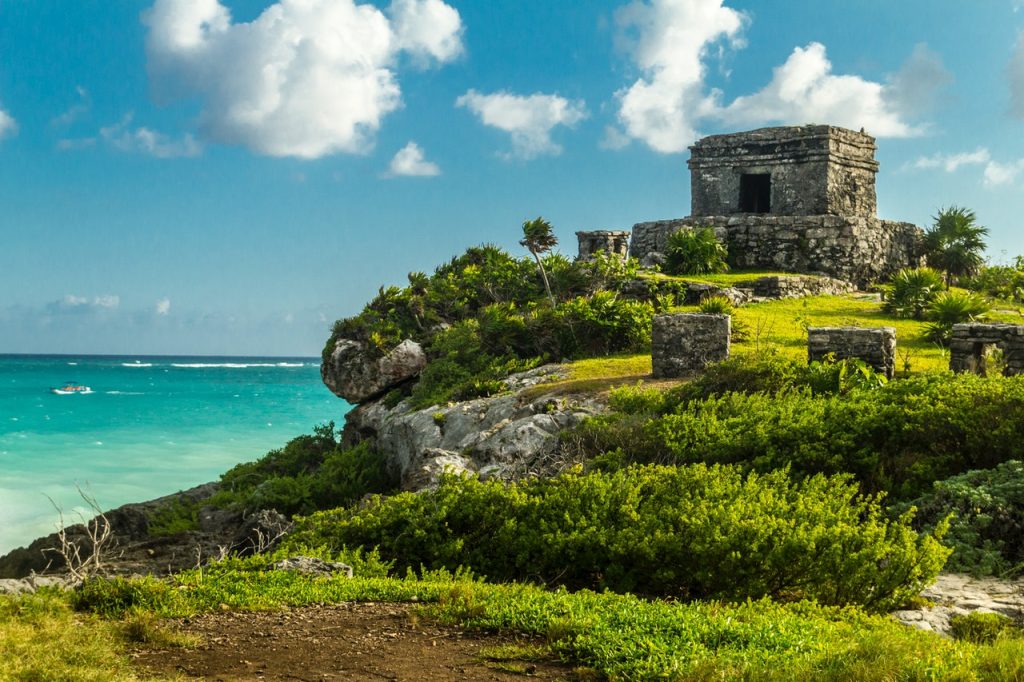 Hidden Gems of Tulum: Swim in a Cenote

The Yucatan area in Mexico is world-famous for its natural sinkholes, the cenotes. There are plenty to choose from, although you should make sure to visit those that are located off the beaten path to experience the true hidden gems of Tulum. Here are some of the best options:

Cenote Calavera is one of the lesser-known cenotes in Tulum and truly one of the best-hidden gems in the area. You can jump into this crystal clear sinkhole from a height of around 13 feet or climb down a ladder if you're not up for the adrenaline.

Cenote Zemway is the perfect getaway from the large tourist crowds. It has a jumping platform from where you can access the turquoise water. There are bathrooms, picnic areas available on-site, and lifeguards on duty during visiting hours.

Dos Ojos is frequently named as one of the best cenotes in Tulum and actually consists of two sinkholes connected underwater, making this beautiful place the perfect location for snorkeling and scuba diving enthusiasts. The underwater cave system is one of the largest in all of Yucatan and a must-visit during your time in Tulum.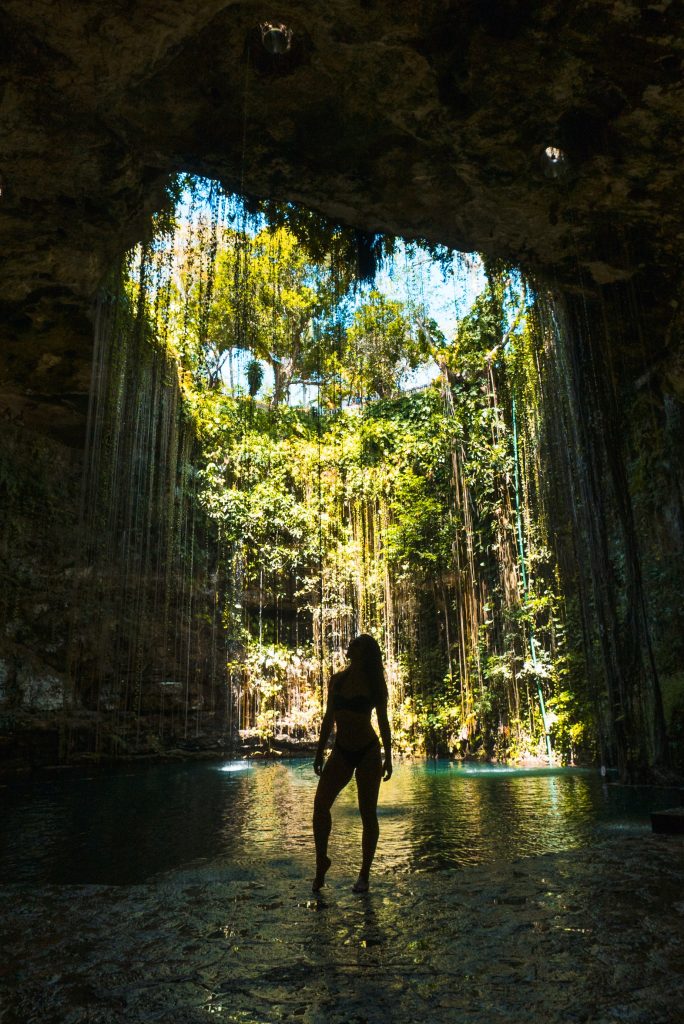 Visit Sian Ka'an Biosphere Reserve

The Sian Ka'an Biosphere Reserve is a UNESCO World Heritage Site located around 1.5 hours outside of Tulum. The sizable park contains many different landscapes, including swamps, mangroves, tropical forests, and marvelous beaches. The 50$ entry fee is pricey but well worth it if you plan to spend a full day at the reserve.
Check a half day tour of Sian Ka'an here!

Visit Muyil Ruins

The Muyil Ruins are located in the northern part of Sian Ka'an Biosphere Reserve, close to one of the main access points to the reserve. Since the park is so large, you could easily spend several days exploring the area and discovering hidden gems like the Muyil ruins, which are far less crowded than the Tulum ruins. Make the most of your day at Sian Ka'an and stop by this fascinating archaeological site on the way.

Take a mud bath at Laguna de Kaan Luum

Another must-see hidden gem close to Tulum is the Laguna de Kaan Luum, located just a short ride away from Tulum center. This huge lagoon has a big cenote in its center, producing mud with healing effects. With an entrance fee of just 50 pesos ($2.50), it is also one of the cheaper things to do in Tulum and Yucatan.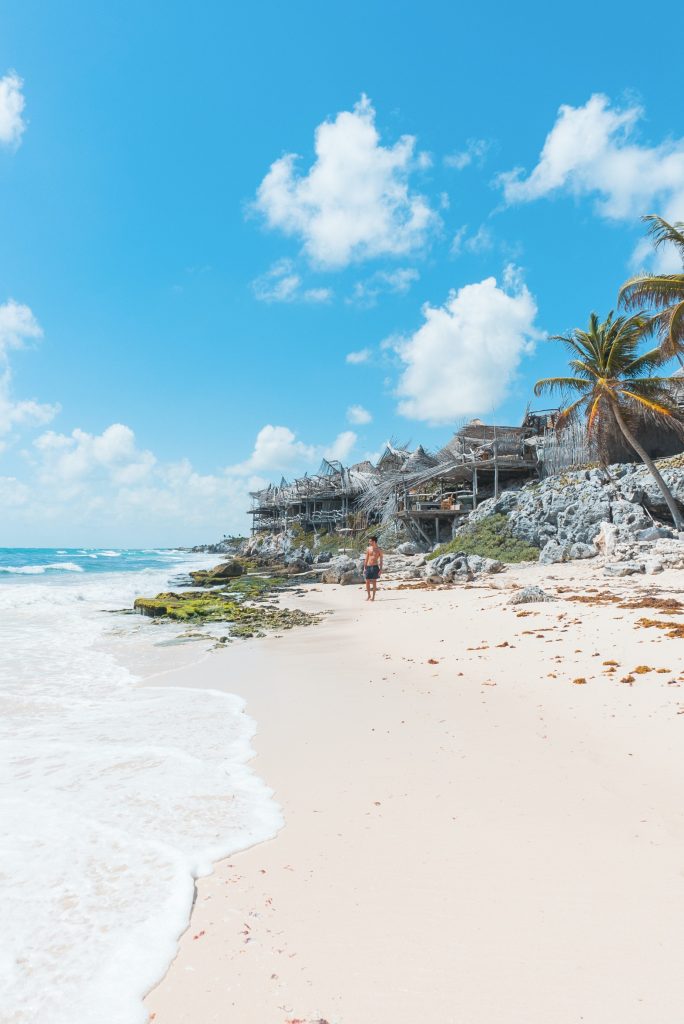 Work out at the Jungle Gym in Tulum

If you're trying to stay fit while traveling, the Jungle Gym in Tulum is an excellent place to visit. With its two locations in town and at the beach you can choose where to work out, although the beach location is without a doubt the best. The gym and its equipment are made from organic materials like wood, bamboo, and stone, creating an eco-friendly outdoor gym. You can even train barefoot at the beach location since the floor is fully covered in soft, white sand. The entry price is around $30 for a one-day pass, but the experience is well worth it.

Visit Azulik Uh May

If you're an art enthusiast, Azul Uh May is the perfect place to visit during your time in Mexico. It is located a quick 30-minute ride from Tulum center either by taxi or colectivo. Azul Uh May is an art museum like you have never seen before, with unusual architectural designs and unique objects on display. It is open daily from 10 am to 5 pm and costs $20 per person to visit.

If you enjoyed visiting the art museum Azulik Uh May, you can take it one step further and stay in one of their artsy oceanfront villas in Tulum. The focus of the design of these villas was to be in harmony with nature. That is why there is no air conditioning, televisions, or electric lights. But don't worry; luckily there is electricity and wifi available. Of course, staying at one of Tulum's best-hidden gems does not come cheap, so try to book as early as possible to get a good deal.
Learn how to cook like a local
One of the most underrated things to do in Tulum is taking a cooking class. There are several cooking schools focusing on different cuisines to choose from. If you think of Mexican food, you'll probably have tacos and enchiladas in mind, but there is so much more to learn. Take your cooking skills to the next level and truly embrace Mexican culture when visiting Yucatan. By learning how to prepare authentic local dishes, you can even take a part of it home with you.
Like this Hidden Gems of Tulum Article? Check out our other related articles!
Like this Hidden Gems of Tulum Post? Pin it for later!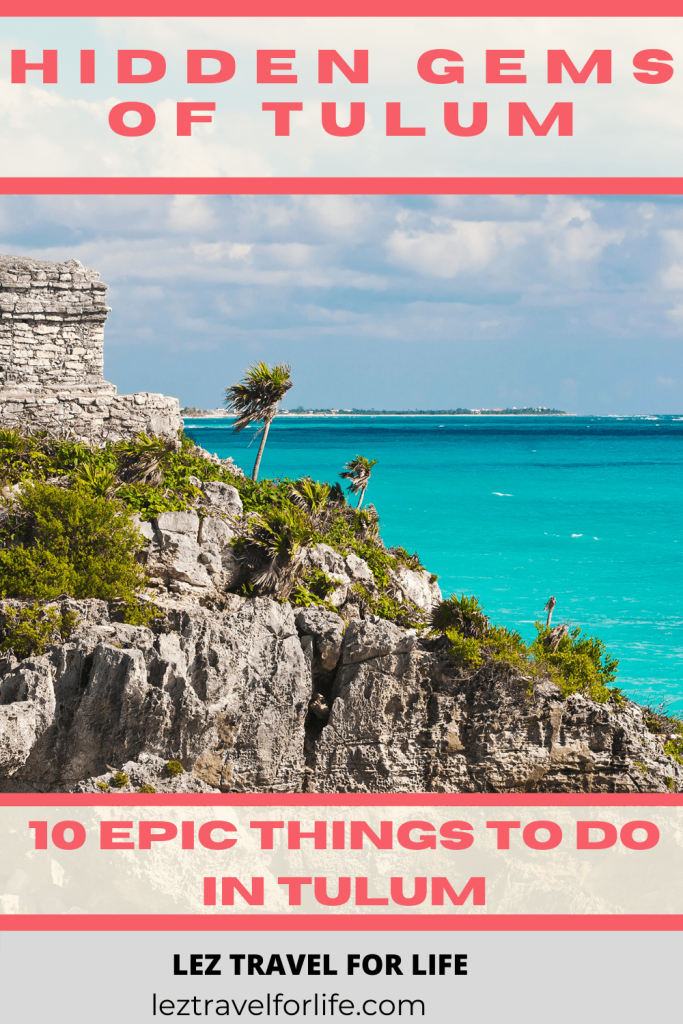 I'm Sam and I may only be 5'3 but I'm feisty and enjoy a lot of sarcastic humor. I'm addicted to travel as well as feeding and advocating for street animals in every country I travel to. I'm married to Courtney and we're super gay or whatevaaaa. We're both extroverts and love meeting new people everywhere we travel. We are in love with Latin American culture but can't wait to explore more of the world!