Reminder: Make sure to check the country's covid guidelines before travel.
This article may contain affiliate/compensated links. For full information, please see our disclaimer here.
Puerto Vallarta Mexico has become an international hotspot for gay travel. Puerto Vallarta hosts a massive LGBTQ pride each year right on the beach. Outside of pride week, Puerto Vallarta is full of gay resorts, bars, clubs, tours, and hotels that are gay-friendly. This guide will walk you through the top Gay Tours Puerto Vallarta so you can plan your next trip!
Puerto Vallarta has a convenient and beautiful location. It is right on the beach with a lively city behind it. Over the years the population of gay visitors has increased significantly, allowing countless options for tours to thrive. While a lot of these tours attract a primarily male population, they are inclusive to all members of the LGBTQ community.
GAY TOURS PUERTO VALLARTA
This gay bar tour is an awesome way to get acclimated to the LGBTQ culture in Puerto Vallarta. Throughout the night you'll explore the city and get to experience the town's most popular gay clubs. When booking the tour, you'll notice that it says male-only, to be clear, they are able to adjust based on your preferences when booking the tour.
Start the evening with dinner and drinks, and then hit the town and bar hop, drink, and dance the night away all while making new friends!
If you are looking for a little more entertainment, check out this cabaret show with dinner and a gay bar tour. This is another great way to start out your vacation in Puerto Vallarta and learn about the LGBTQ scene the city has to offer. On this tour, you'll enjoy a dinner with multiple courses, drinks, a cabaret show and bar hopping at two popular Puerto Vallarta gay bars.
This tour is not marketed as male-only, it is inclusive when booking. The tour lasts up to 5 hours and is offered in both English and Spanish! You'll be given VIP access, which means no lines!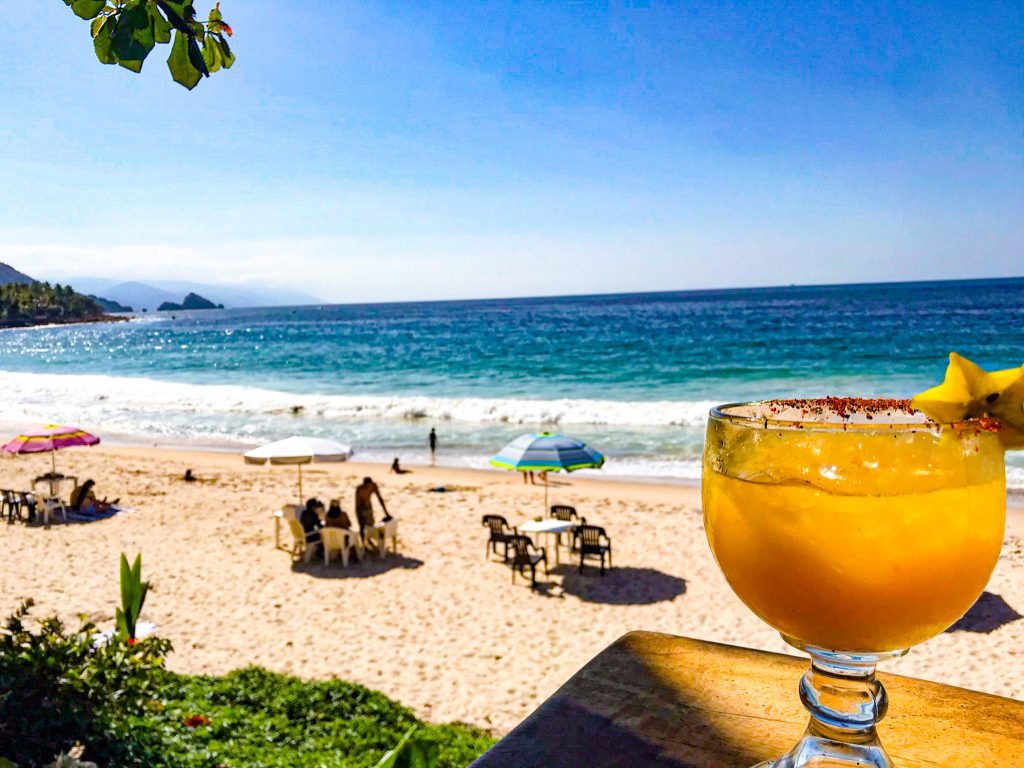 GAY BOAT TOURS PUERTO VALLARTA
What could be better than combining gay tours and the water? This list has the top choices for gay boat tours in Puerto Vallarta. Again, some of these are marketed as male-only, however, while booking be sure to mention it to them and they should accommodate. My wife and I lived in Puerto Vallarta for 4 months and spent a lot of time around mostly gay men and everyone was very inclusive! We want to encourage anyone in the LGBTQ community to branch out and enjoy all that this town has to offer!
Diana's boat tours has been around for 15+ years and has built a massive following. Its tour includes tons of activities like whale watching, dolphin tours, snorkeling, an open bar, and all of the sunbathing! This tour is all-inclusive!
This sunset party cruise combines two awesome things, sunsets, and booze! This tour is 5+ hours long and will have you cruising around the most beautiful parts of Puerto Vallarta's coast. You can't miss this boat as it boasts a massive rainbow flag, loud music, and tons of dancing gays! This tour is inclusive to all members of the LGBTQ community! You'll start your tour at the beloved Los Arcos National Park which locals are very proud of. It has multiple rocks towering above the water and is home to multiple species of animals. After this, you'll head over to a beach to enjoy lunch and soak up some sun on the beach!
These tickets are all-inclusive. These tours are an awesome way to meet new friends for life, ones that will return to Puerto Vallarta for more fun for years to come!
Ready to hit up a nude male beach? This tour company offers a variety of tours, including private nude tours as well as group tours on Fridays and Saturdays labeled as male-only. The beach you'll get to explore offers privacy on and around the beach. This tour is also all-inclusive with drinks, snacks, music, a tour of the jungle, and snorkeling!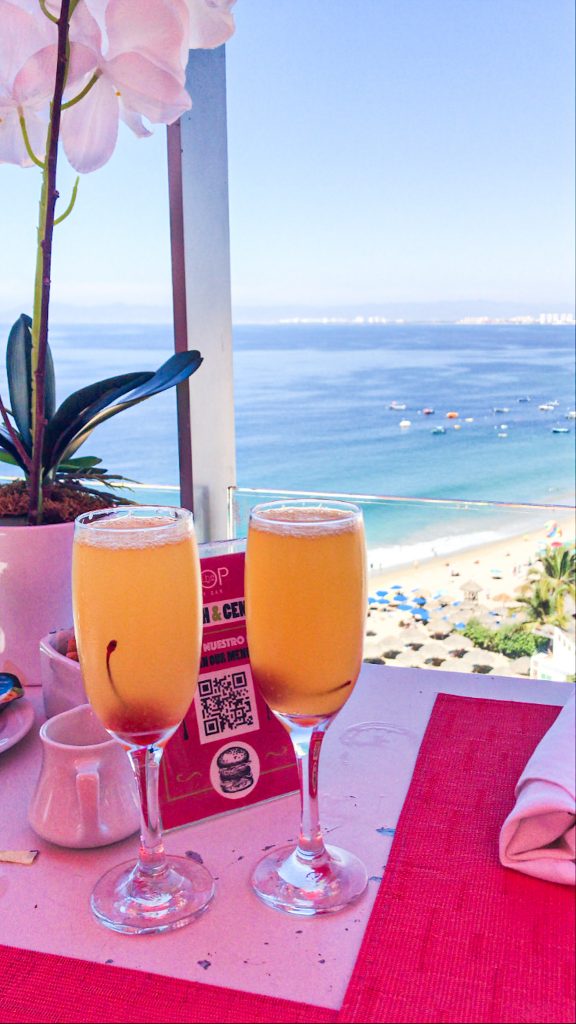 WHAT TO PACK FOR PUERTO VALLARTA
While it seems like a lot of these tours are, well, clothing-optional, we have created an entire Mexico packing list that includes everything you need for your next Mexico trip! Courtney and I both have completely different styles, she wears mostly men's clothing so we have something for everyone!
TRAVELING WITH YOUR PET TO PUERTO VALLARTA?
Thinking about bringing your furry friend with you to Puerto Vallarta? You should! It's a very pet-friendly city where pets are allowed in most hotels, the beach, Ubers, restaurants, and bars! Check out these pet-related articles I have put together around pet air travel so you are as prepared as possible! We traveled with our dog around Mexico for months, as well as rescuing street cats and putting them in the back of an Uber in traps! Yes, it's THAT pet-friendly.
WHERE TO STAY IN PUERTO VALLARTA
We got you covered! This Unique Hotels Puerto Vallarta article has tons of options from LGBTQ-only resorts to small, local boutique hotels.
MORE GAY PUERTO VALLARTA ARTICLES
Listen, we WANT to overload you with gay content around Puerto Vallarta Mexico so you feel as prepared as possible for your next trip! Here are our other gay Puerto Vallarta articles with details from transportation to restaurants!
Like this Gay Tours Puerto Vallarta Article? Check out our other related articles!
Like this Gay Tours Puerto Vallarta Post? Pin it for later!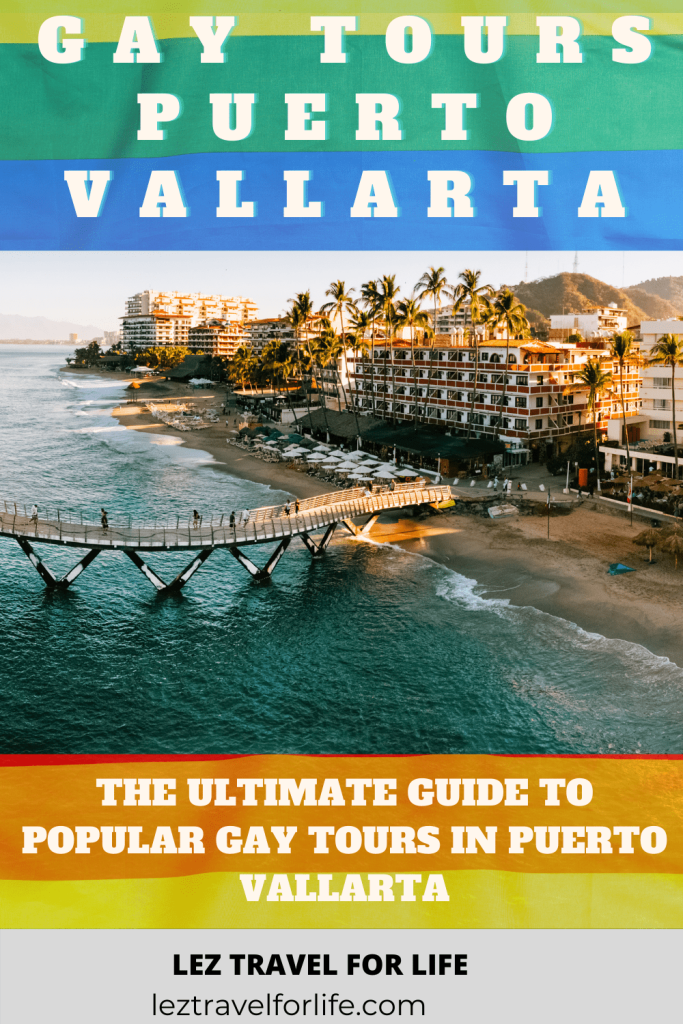 I'm Sam and I may only be 5'3 but I'm feisty and enjoy a lot of sarcastic humor. I'm addicted to travel as well as feeding and advocating for street animals in every country I travel to. I'm married to Courtney and we're super gay or whatevaaaa. We're both extroverts and love meeting new people everywhere we travel. We are in love with Latin American culture but can't wait to explore more of the world!