This article may contain affiliate/compensated links. For full information, please see our disclaimer here.
Reminder: Make sure to check the country's covid guidelines before travel.
ARENAL TRAVEL GUIDE
Arenal Volcano is one of the top tourist destinations in Costa Rica as it is rich in outdoorsy activities where you can not only enjoy the beauty of Arenal Volcano but explore all of the natural beauty in the surrounding area. La Fortuna is a charming town nestled in the base of the Arenal Volcano, which means each morning you wake up to this picture-perfect volcano, but remember the earlier you wake up the better the chance you have of snapping a picture of it without any clouds! La Fortuna was the first town Courtney traveled to outside of the US and she was immediately in awe, this town is the perfect start to your Costa Rica vacation which is why I created this Arenal Travel Guide to equip you guys with everything you need to know.
For an LGBTQ+ couple traveling outside the US, we felt so comfortable as the locals are so kind and passionate about welcoming you into this quaint little town. From Adventurous activities to taking it slow and soaking in all the scenery this guide will break down everything you need to know to plan your visit to Arenal!
ARENAL TRAVEL GUIDE: GETTING TO ARENAL
Arenal Volcano is located in La Fortuna Costa Rica which is between 3-4 hours from San Jose depending on the type of transportation you choose to take. There are several options for transportation and while planning your trip keep in mind how much time you have and your budget.
1. Renting a Car
Renting a car is an option that many people choose as it allows you to move around on your own schedule and it's the quickest way to get to your destination. However, we have never rented a car in Costa Rica as driving in Costa Rica can be tricky as there are no addresses in Costa Rica so even if you have google maps it can still cause confusion during your travels. Road conditions also play a large factor in why we don't rent a car, from horrible road conditions to hills that literally look impossible to drive on we always feel a bit uncomfortable getting behind the wheel and potentially having a flat tire or getting stuck somewhere we are unfamiliar with.
If you aren't put off by any of this and you're feeling adventurous check out the various car rental options available at the San Jose airport and pay close attention to what the total cost of your rental is we highly suggest getting a 4×4 to limit potential hiccups.
2. Public Transportation
Costa Rica has an extremely efficient public transportation system and is also very cost-effective. These buses are used by locals and travelers alike and are basically standard charter buses. We prefer this option because we don't like having to deal with the hassle of driving ourselves. If you choose the public bus there are different options from direct buses to connecting buses through Ciudad Quesada. Courtney and I took the bus with a connection and we highly suggest that you take the direct bus in order to save you time. Due to heavy rain and having to stop in Ciudad Quesada a 3-hour trip turned into a 6-hour trip. Most days there are direct buses leaving as early as 6:15 and as late as 11:30 am but make sure to check the bus schedule as you plan your trip to see what is available to you.
To get to the bus station in San Jose Costa Rica head outside the airport and grab a taxi to the bus station in Alajuela (as confusing as it is the San Jose airport isn't actually in San Jose so make sure you get a taxi to the correct bus station). This is where practicing a little Spanish can help by saying something like "Necesito ir a la terminal de buses de La Fortuna". This taxi should cost around $5 make sure you negotiate the price before you get in.
Once you get to the bus station in Alajuela go inside and buy a ticket. The direct bus ticket will cost around $3, if you have to take a connecting bus you buy a ticket to Cuidad Quesada ($3) and buy your second ticket either on the bus or once you arrive at the next station. The La Fortuna bus station was centrally located and we were able to walk to our hostel even at night and felt safe.
Extra Info: Whether you are taking the direct bus or the connecting bus to La Fortuna make sure you bring snacks to hold you over, Courtney and I did not do this and we regretted it. There are no bathrooms on the buses FYI I have a tiny bladder so I tried to refrain from drinking anything as the bus ride can be a lot longer than expected (and it sure was). Lastly, make sure you pay close attention to your belongings to ensure nothing is stolen.
3. Private/ Shared Shuttle
If you have a little extra money and don't want to spend any extra time on travel we definitely recommend booking a shuttle. This is the safest and most time-efficient way to travel as they will take you directly to your destination. Book at least 24 hours in advance because if you wait until you arrive you will most likely be turned away.
We suggest Interbus as we have used it for travel to and from multiple locations in Costa Rica. If you are traveling from the SJO airport to a destination outside of San Jose your pick-up spot will be the Malinche restaurant right outside of the airport on the right side of the arrivals area. The cost per person is $57 USD.
ARENAL TRAVEL GUIDE: WHEN TO VISIT
Costa Rica has two seasons: Dry season and wet season. The dry season is from December to March and most days are filled with warm temperatures and sunny days which is why it is also high season for tourism which means more people and higher prices. If you don't mind a little rain we still recommend planning a trip during the rainy season as it mostly rains in the afternoon leaving mornings open for outdoor activities like hiking or swimming. The rain is generally milder during June and July while September and October are known for cooler temperatures and more consistently nice weather.
ARENAL TRAVEL GUIDE: THINGS TO DO
1. Arenal Volcano National Park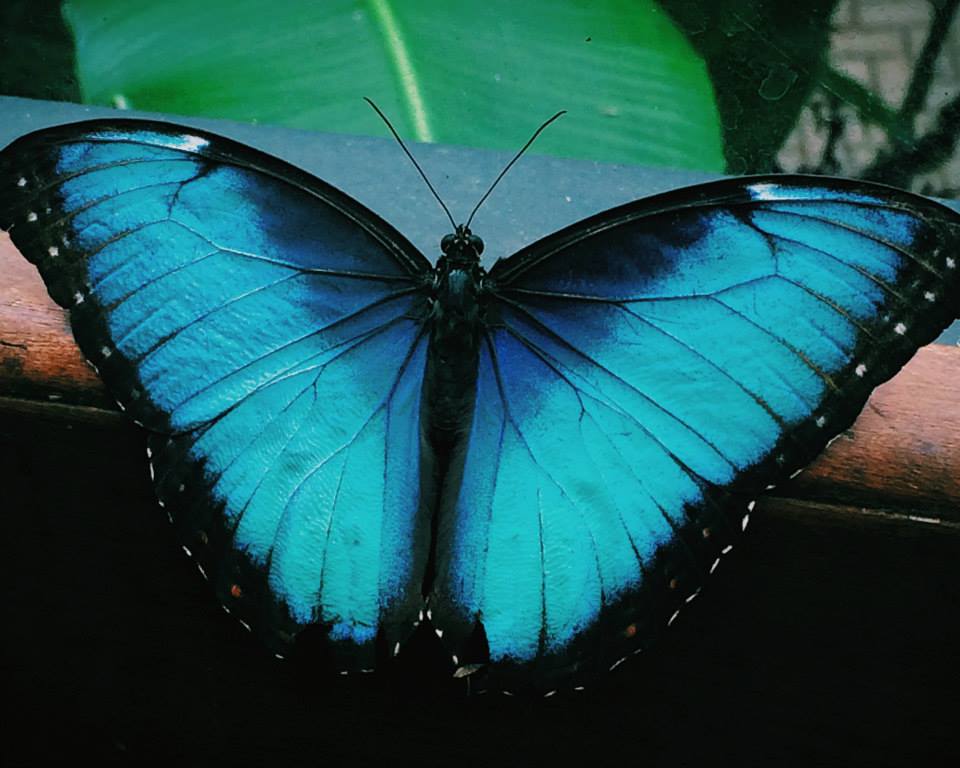 Costa Rica is known for its scenery and wildlife and Arenal Volcano National Park is where you can get both of those. From the second we saw the volcano at sunrise we knew we had to get a closer look. Once you arrive at the national park there is a map with a picture of the loop trail which is about 2.5 miles long (or 3-4km) where you get to walk through the rainforest and spot Arenal Costa Rica's unique wildlife along the way. Don't forget to check out the 200-year-old Ceibo tree halfway through the trail. If you want to explore the park on your own the entry fee is $15 USD and is open from 8-4 pm. You'll want to allow at least 3 hours here.
Feel free to book a tour if you want a professional local guide to show you around. We recommend this option as you get to learn more about the history of the volcano and the guides are pros at spotting wildlife. We loved our tour because we ended our day at hot springs which flowed through a local river.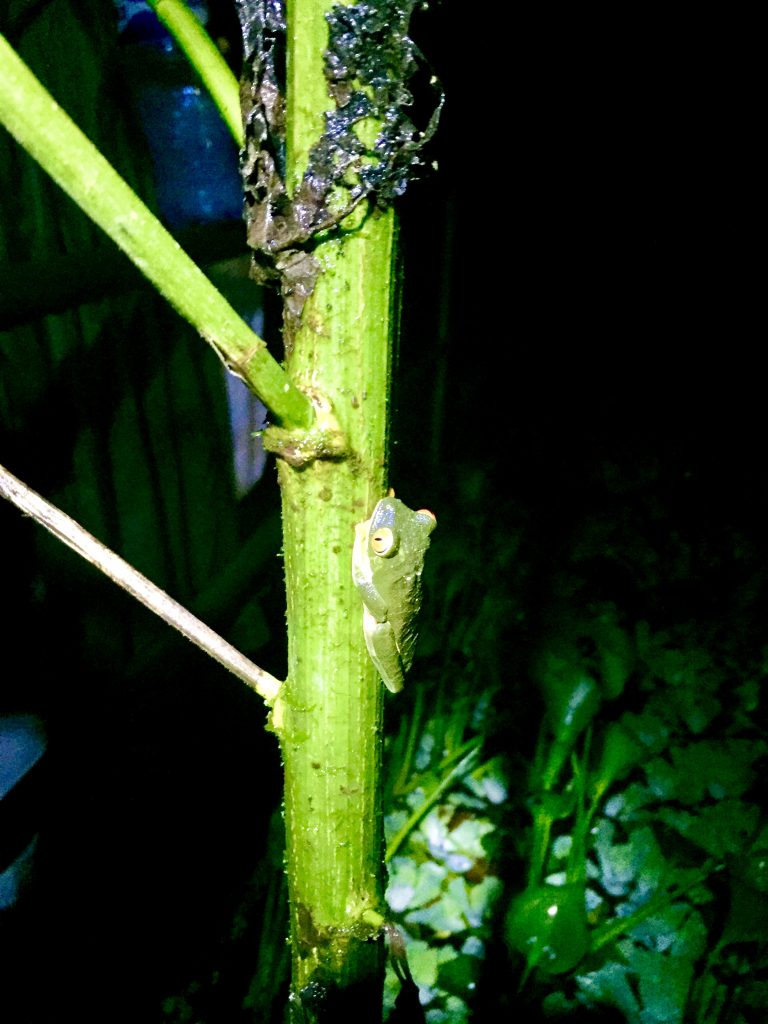 2. Soak in the Hot Springs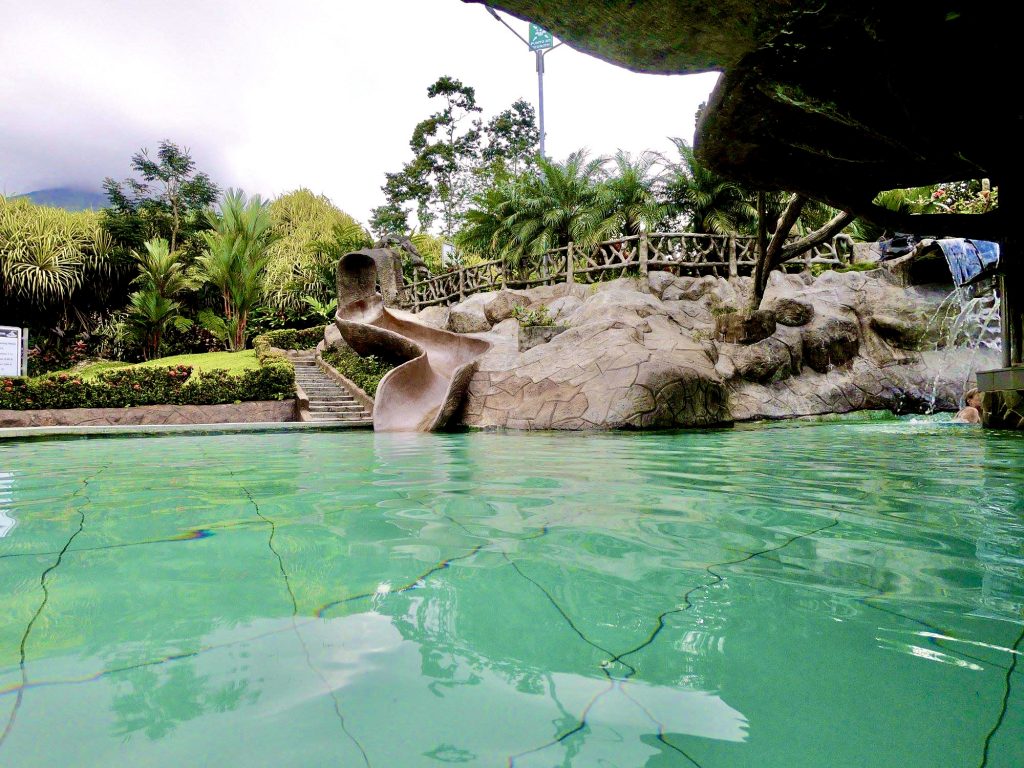 We wouldn't be doing you any justice if we skipped hot springs in our Arenal Travel Guide! Soaking in the hot springs is the best activity after a long day of hiking there are 3 large hot springs reports in La Fortuna, Costa Rica and admission prices range from $35-105 per day. Courtney and I preferred the free hot springs next to the Tabacon Resort on the Rio Chollin. You can easily taxi or uber here. Walk downhill to the river and once you hit the bridgehead left after this it's a short walk to the free hot springs!!
Top Hot Springs in Arenal
3. Hike Rio Celeste at Tenorio Volcano National Park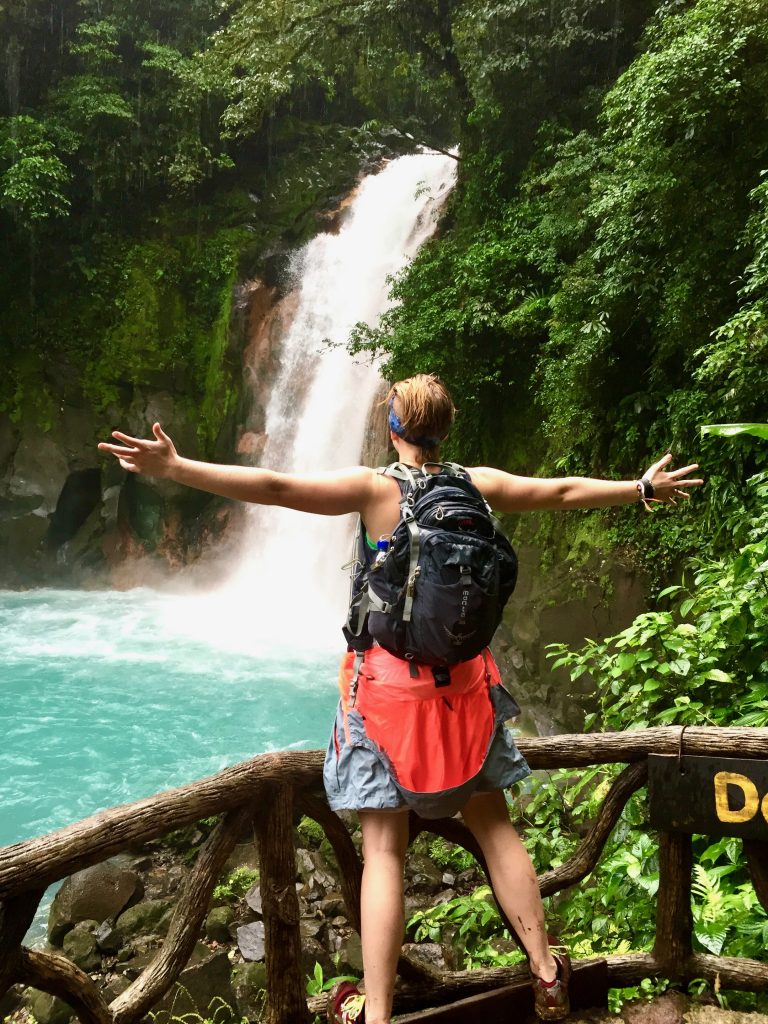 Rio Celeste was one of the most memorable tours we experienced in Arenal Costa Rica, I mean it is literally a magical blue river and waterfall. Book a tour here and buckle up for a bumpy 2-hour ride in an SUV up through the rainforest. You'll stop before your hike for lunch at a locals house and then carry on. Once you arrive you will meet your guide and learn more about why the water is so blue. The tour is about 3 hours round trip and after your hike, you'll have a chance to swim in the river! Bring sturdy hiking/ tennis shoes as it rains frequently in this area so the ground is muddy.
If you don't want to book a tour you can visit on your own the entrance fee is $12 USD.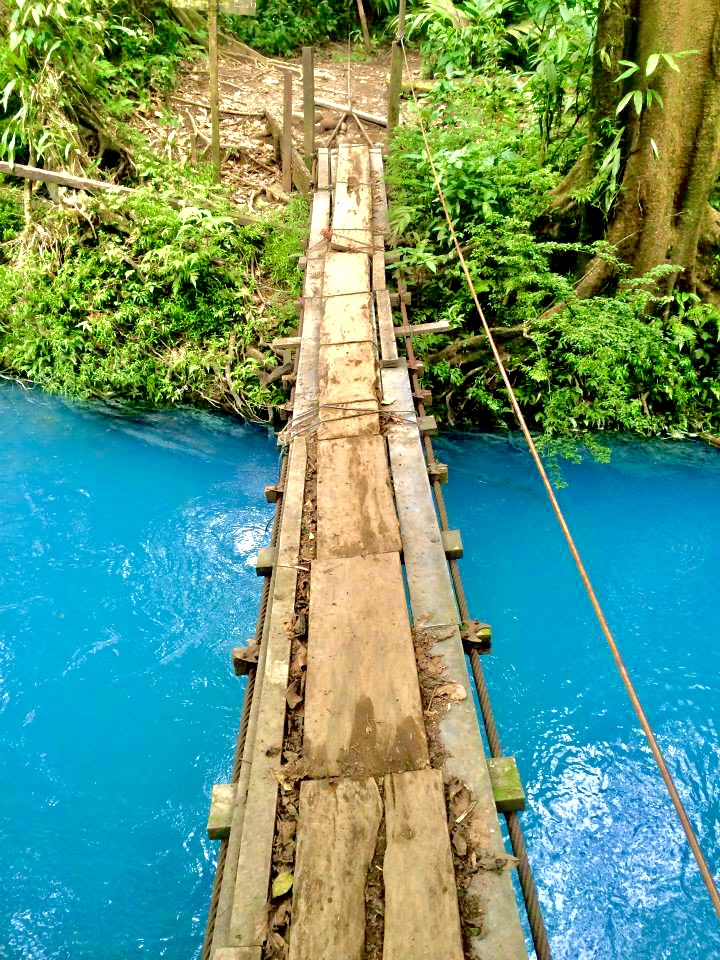 4. La Fortuna Waterfall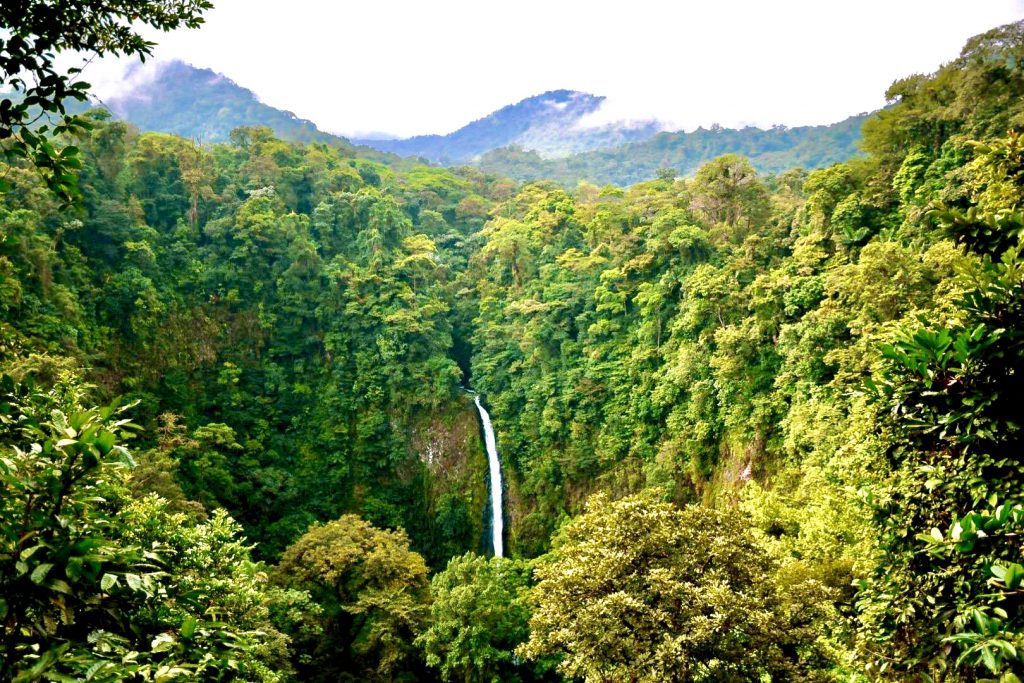 If you're looking for an easy hike with the most picturesque waterfall you must check out La Fortuna Waterfall. The trail runs through a lush tropical forest and after about 20 minutes you'll be met with over 300 steps leading you to the base. This is where you can relax and go for a swim! The entrance fee is $15 USD and is over from 8-5 daily.
5. Arenal Lake, Costa Rica
Arenal Lake sits at the bottom of the Arenal Volcano where you can enjoy a number of activities from paddleboarding to kayaking. If you're not interested in those activities you can just enjoy the view where you can see the reflection of the beautiful Arenal Volcano bouncing off the lake.
6. Visit Cano Negro Wildlife Refuge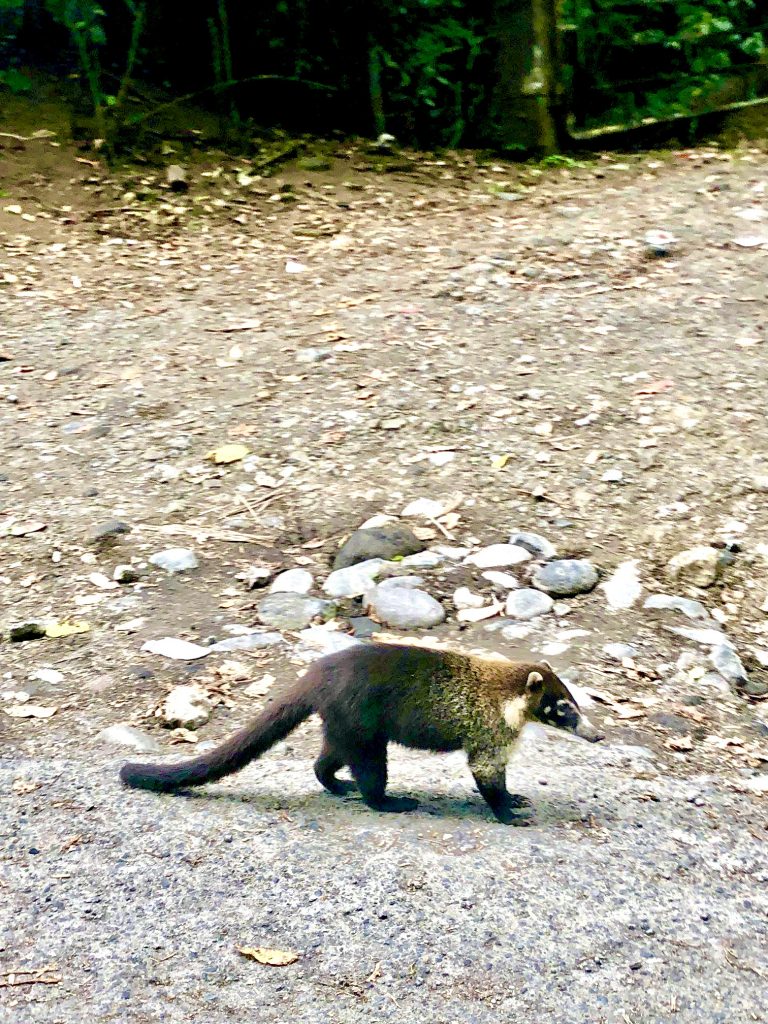 You can take a boat tour down the Frio River to the wildlife refuge where you can experience the wildlife, swim, or go rafting. Prices start around $70 and you can book through your hostel or hotel.
7. Bird Watching Tours
Arenal is known as one of the best areas in the countries to bird watch. Tours start at around $70 and you are likely to experience toucans, parakeets, and parrots! Book your bird observation tour here!
8. Mistico Park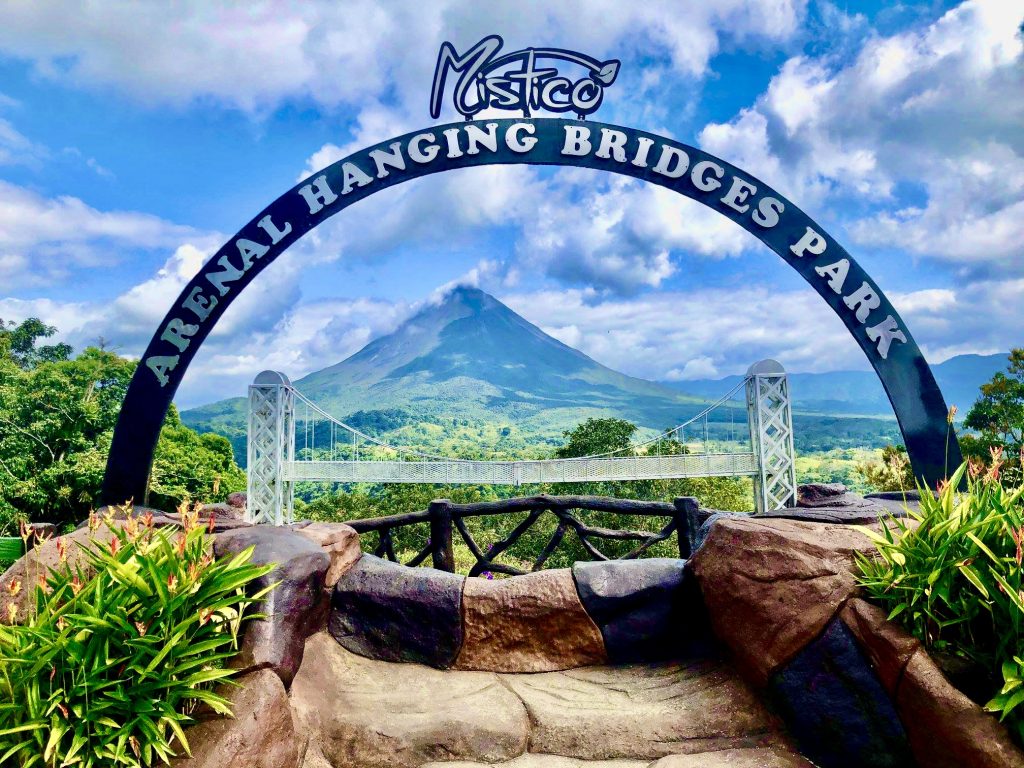 Mistico Park is a family-run private reserve near the Arenal Volcano in Costa Rica. They have constructed some impressive hanging bridges, ride horses to the volcano, experience the biodiversity of the area, and learn more about the wildlife of the plants and animals in the park.
9. Raft Down the Penas Blancas River
If you're looking for a relaxing rafting trip where you drive deep into the jungle check this out! You'll have the chance to see monkeys, crocodiles, caimans, sloths, tortoises, and more. This tour takes about half a day and prices start at around $80 USD.
10. Cerro Chata Volcano
Cerro Chata is a smaller dormant volcano next to Arenal. If you enjoy hiking check this place out, FYI this hike is long and strenuous so be sure to bring snacks and stay hydrated. The main entrance charges $8.
WHERE TO STAY IN ARENAL
This wouldn't be a true Arenal travel guide if we didn't share out top spots to stay at! We had a great experience at both of our hostels in Arenal, which we know sometimes isn't the case. We highly recommend both of the hostels we stayed at.
If you're looking to spend a little more money on your accommodation check these out:
ARENAL TRAVEL GUIDE: HOW TO GET AROUND
Bus: A local bus travels daily between La Fortuna and the national park but know that it is rarely on time and inconvenient if you are short on time. Buses leave twice a day from La Fortuna bus station at 8 am and 2 pm, tickets are about $5 USD.
Arenal Shuttle: This is a more reliable way to travel to most of Arenal's popular attractions. The cost is $15 USD for unlimited travel while you're in Arenal.
Uber: Uber has become more popular in Costa Rica in recent years and it is one of the safest options in our opinion.
Taxi: Taxies are plentiful and reliable here however they can be pricy. A taxi from La Fortuna to Arenal National Park will set you back about $25 USD. Talk to your hostel or hotel for the best option.
HOW LONG TO STAY IN LA FORTUNA
Depending on how long you have in Costa Rica we suggest 3-5 days so you can fully enjoy all the area has to offer. Check out Costa Rica travel itineraries here in my Costa Rica Travel Itinerary.
ARENAL TRAVEL GUIDE: SUGGESTED BUDGET
While visiting Arenal travel costs can quickly add up between tours, transportation, and accommodations and because this area is so popular in Costa Rica, prices tend to be higher than in other areas. There are a few different budgets you can follow during your stay here. Some tips to save money include eating at local sodas where you can get a meal for around $5-7 USD PP, avoiding tours, traveling off-season and packing a water bottle and using a water purifier to save plastic and money. Check out the packing list of our favorites.
Low-Budget: If you're on a backpacking budget between dorm rooms, public transit, cheap food from local sodas, and using the free hot springs you'll likely spend around $80 a day during high season. Feel free to figure out what you want to spend most of your money on, our preference was to pay more for tours and activities and go more basic on our accommodations especially since we barely spent any time at the hostel.
Mid-Range: A mid-range budget will cost you about $160 USD per day which will get you a private room or a budget hotel, more tours, and room to pay for taxis versus public transportation. You could probably squeeze in a day pass for a local hot spring.
Splurge: A Luxury budget will skyrocket the cost per day to over $400 USD when accounting for nice hotels, tours, transportation, and food options.
WHAT TO PACK FOR ARENAL COSTA RICA
Depending on your travel itinerary for Costa Rica you will want to make sure you are packing sufficient clothing, especially for Arenal! Checkout out our packing guide:
CHECK OUT MORE ARTICLES LIKE ARENAL TRAVEL GUIDE
Check out these other Costa Rica articles to help you plan your next trip!
Like this Arenal Travel guide Post? Pin it for Later!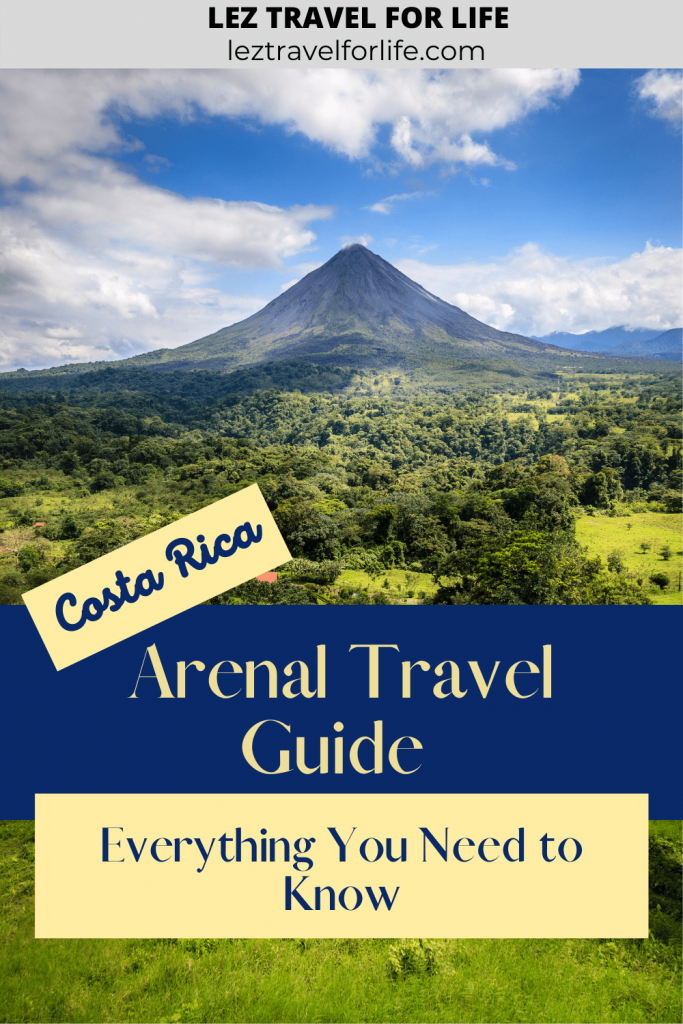 I'm Sam and I may only be 5'3 but I'm feisty and enjoy a lot of sarcastic humor. I'm addicted to travel as well as feeding and advocating for street animals in every country I travel to. I'm married to Courtney and we're super gay or whatevaaaa. We're both extroverts and love meeting new people everywhere we travel. We are in love with Latin American culture but can't wait to explore more of the world!