This article may contain affiliate/compensated links. For full information, please see our disclaimer here.
Reminder: Make sure to check the country's covid guidelines before travel.
Costa Rica was my first Latin American travel experience and I fell in love, I fell so in love that I ended up going back two more times with my wife. Even if you haven't been to Costa Rica you know about it and when you visualize it you see toucans, volcanoes, waterfalls, and beaches. With all this beauty, what about the darker side of Costa Rica? We've seen stories circulating over the last few years about crime against tourists and it has left us wondering if Costa Rica is safe? In this article I'll walk you through Costa Rica safety tips and tricks and spoiler alert, it is safe to travel to!
Courtney and I are backpackers and before we hop on a plane to any new destination we want to know the history of the country and its safety. Costa Rica like many other Latin American countries struggles with drug trafficking, poverty, and economic turmoil but even with all that being said Costa Rica is still one of the safest countries in Central America, if not the safest.
Even with the United States, there are moments when you may feel unsure, or there could be more security which means you should always have your guard up. There are violent crimes such as muggings (usually late a night) as well as gang-related crime being on the rise, but it mostly occurs in San Jose and involves locals. Worst case you'll get scammed by a few dollars. Sound scary? Don't worry, I will go into tips and tricks to ensure you have a safe and exciting experience in Costa Rica.
COSTA RICA SAFETY TIPS
Don't wear expensive or flashy items – Petty theft is common, so you may want to reconsider wearing your expensive engagement ring or watch out. While walking, try to keep your phone concealed. Also, be careful with your phone while riding in a taxi or uber with the windows down, people are known to ride by on dirt bikes and snatch phones.
Avoid dark and isolated areas – Chances are if you're alone at night in an isolated area you're more likely to be robbed. Stay where there are lights and crowds and walk with friends if you can.
Keep your belongings in a closed bag – Whether you wear a backpack with a lock or an over-the-shoulder bag in front of you, be sure to keep your valuables somewhere safe where someone can't just reach in and grab them.
Don't leave your belongings unattended – If you're at the beach, which you can read more about the best Costa Rica beaches here, you definitely don't want to leave your things alone while swimming or walking along the beach. My suggestion is to take the bare minimum and try to conceal them under a towel.
Make friends – Make friends at your hostel or on tours, safety in numbers!
Don't walk around alone at night – To me, this is a no-brainer but we have met many travelers men and women alike that walk around alone at night and get robbed or scammed. Be extra cautious if you have been drinking as well!
Uber or take a Taxi at night – The official taxis are red or orange. Pay close attention to the meter and make sure it's running. Sometimes cab drivers will turn off their meter and pretend it's broken.
Stay alert on public transportation – don't use the overhead lockers on buses, get a ticket for the luggage compartment under the bus instead.
Ask locals or employees of your hotel about the area – They know best and usually have no problem answering questions about the safety of the area, they usually offer advice of their own as well.
Buy travel insurance – I don't know why I didn't do this on every trip I took but now we will never leave without travel insurance. This is especially important for activities like white water rafting, zip-lining, or even surfing. It will help protect you against sickness, injury, theft, and cancellations. We use SafetyWing!
Don't look confused or lost – This is an easy way to prevent locals from taking advantage of you and scammers trying to get a tip for helping you.
Don't hang your bag on the back of your chair – SO easy for someone to just quickly snatch it.
Be careful of street dogs – I am a major animal advocate and typically pet every street dog I meet, but be sure to assess the situation before touching the dog and get a feel for its demeanor. Also, if you feed the dog be careful of aggression. I have found that if I feed a street dog they sometimes get aggressive towards other people or dogs walking by because they want to protect their food.
Don't carry all your cash at once – Try to calculate the cash you'll need for the day and only take that. You don't want a large chunk of money in your bags while walking around.
Avoid Drugs – It's not worth it, you don't know where they are really coming from and you don't want to involve yourself with local gangs.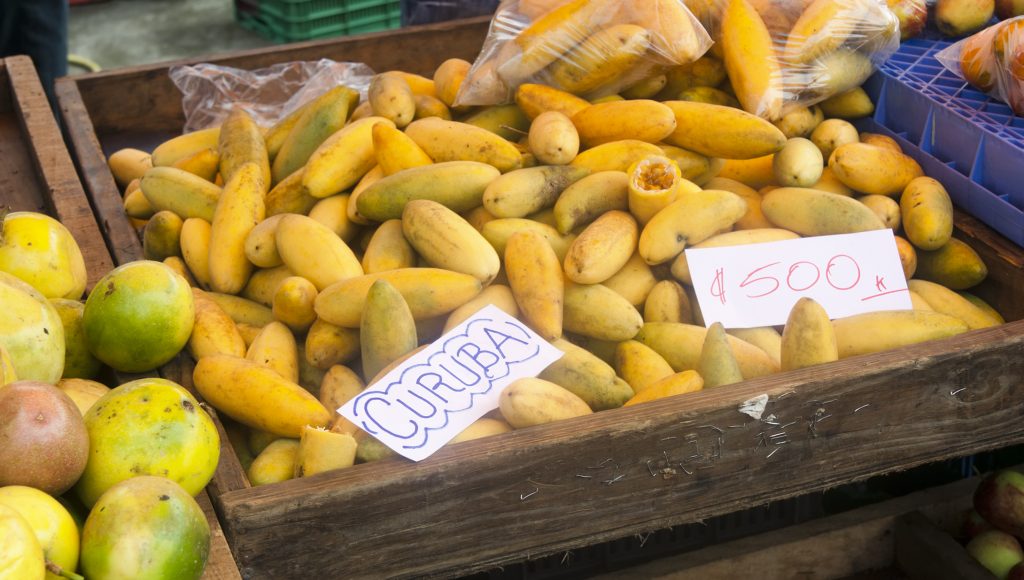 FREQUENT SCAMS TO AVOID IN COSTA RICA
Cheap Tours Scam – You'll hear this a lot from locals looking friendly and well dressed offering you a tour. They will go into detail with perfect English of the different tours you can take and how it's much cheaper than other companies. They will ask for a cash deposit, then you show up for your scheduled tour and no one shows up. Be sure to only use authorized companies when booking tours. There are stands around town as well as online options and options at your hotel or hostel. Always read reviews ahead of time and never trust someone that just shows up on the street and does not have an official store or office.
Taxi Scam – The main thing you'll see is that you hop into a taxi and realize the meter isn't running, and when you ask the driver he says that it's broken. Next, you'll be quoted a price that is WAY too high. Sometimes you'll even notice the meter is running but for some reason, it's working at 5 times the normal speed and jacking the cost up quickly. Avoid this by taking the official orange or red taxis and ensure you have negotiated the fare beforehand and check that the meter is working.
Avoid anyone offering to help with your bags – This is a scam, don't fall for it just keep walking and doing your thing. They will come off as very friendly and almost feel offended when you don't say yes but keep on moving.
COSTA RICA SAFETY: Solo travel
Yes! Costa Rica is 100% safe for solo travel, one of my good friends lived in Costa Rica for 6 months alone and traveled all over! It is still important to always be aware of your surroundings and these Costa Rica safety tips below could help make the experience easier for you.
Learn a little Spanish – This will come in handy when you're getting a taxi, booking a tour, riding public transportation, or even just have general questions about the area you're in.
Make friends – One of the easiest things to do while traveling alone is meeting friends! Between hostels, tours, and local spots most people visit you'll definitely benefit from making friends share your adventures with, and again, safety in numbers! Some popular areas to meet other travelers are Montezuma, Santa Teresa, and Puerto Viejo read more on Costa Rica and plan a trip with my

Costa Rican Itinerary

!
Make Sure You're Covered During Your Trip
Thinking about medical costs or unforeseen things like lost luggage or travel delays while on the road is always concerning. Even if you have medical insurance at home it might not always cover you abroad which is why companies like SafetyWing exist. We started using travel insurance when traveling long term and it was well worth the money. Whether you are traveling short-term, long term, or if you are a digital nomad it is always important to make sure you are covered in some capacity. SafetyWing is our go to travel insurance. It is affordable and has all the coverage we need for travel and medical.
SOLO WOMEN TRAVELING ALONE
Yes its safe! However, traveling anywhere as a woman can be difficult and it means you have to be extra careful and always on guard. It's a shame that so many women still walk around with constant fear, I hope with awareness and learning safety skills we can combat this and create a safer future for all women travelers. Costa Rica can be tricky for women so let's dive into some tips on staying safe.
Don't be afraid to ask for help – You want to be direct but calm when asking for help or directions. It is definitely better to be one asking for help rather than accepting it from someone who just pops up out of nowhere.
Be confident – This can be tough for some but walk with a purpose and don't stand around looking lost or confused, which can easily attract attention we don't want. If you are actually lost try and find a store or hotel you can ask an employee for help.
Know local emergency numbers – if something happens you'll want to be able to call the correct number and get the help you need!
How are local women acting? You will want to kind of match how they dress, act, and behave.
Ignore catcallers – This happens pretty frequently in Costa Rica and most Latin American countries. Ignore it and move on. If you react or get upset it could bring more problems. This is especially hard for me as I generally like to stand up for myself in these situations.
Tell someone where you are going – Whether it's the front desk staff or a friend you met in Costa Rica share your location so they know where you're headed.
SHOULD I BE AFRAID OF ZIKA?
Zika cases are very low, but you still should take precautions while traveling. Be sure to use bug spray to avoid getting bit while sleeping. Keep doors and windows closed as much as you can to prevent bugs from coming in and out. Definitely sleep under a mosquito net if you can. Here is our favorite bug spray and you can even buy insect-repelling clothing!
SHOULD I EAT THE STREET FOOD?
Yes!! With caution! Street food brings charm and culture to each country and Costa Rica has a lot to offer! This is coming from a person who has gotten sick so many times from food, I do think you should indulge in some street foods in Costa Rica just use common sense before buying anything. Don't eat it if….
If it isn't being cooked over an open flame I wouldn't eat it.
It looks like its been sitting out all day in the sun
If you see them preparing meat out in the open air and it doesn't look like it's being cooked properly don't eat it.
If the raw veggies and salads don't look fresh don't eat them.
Eat the fruit but be careful not to eat too much- this could cause you to spend time on the toilet if you're not careful.
COSTA RICA SAFETY: The water
Tap water is safe to drink in Costa Rica however I don't personally recommend drinking it (coming from someone who has been sick so many times). It's a good idea to invest in a Steripen and save plastic by bringing your own. We love our Hydroflask. This way you can purify your water wherever you go!
IS IT SAFE TO DRIVE?
Yes and no. If you aren't an experienced driver or feel confident I wouldn't rent a car. Road conditions vary, traffic and drivers can be crazy and there are no real directions in Costa Rica. Courtney and I personally take public transportation or shuttles over cars but there are plenty of people that do rent cars and do well! Research the weather conditions for the destinations you're going to so you can prepare and rent a 4×4 if needed.
SHOULD I TAKE A TAXI?
Taxies are everywhere and frequently utilized. You want to stick to the official taxi's which are red. The illegal taxis are the ones you have to watch out for. They are usually older, don't have car insurance, and hike the price up to what they want. Lady travelers, always sit in the back seat and assess the situation to ensure you feel safe. Our preferred option is uber where it's available because you can track your trip and both parties are protected through the company.
IS PUBLIC TRANSPORTATION SAFE?
Yes! Public transportation is highly utilized by locals and travelers alike. Remember to always stay alert and have control of your baggage. Most bus drivers don't speak English so work on your Spanish phrases and have your google translate ready.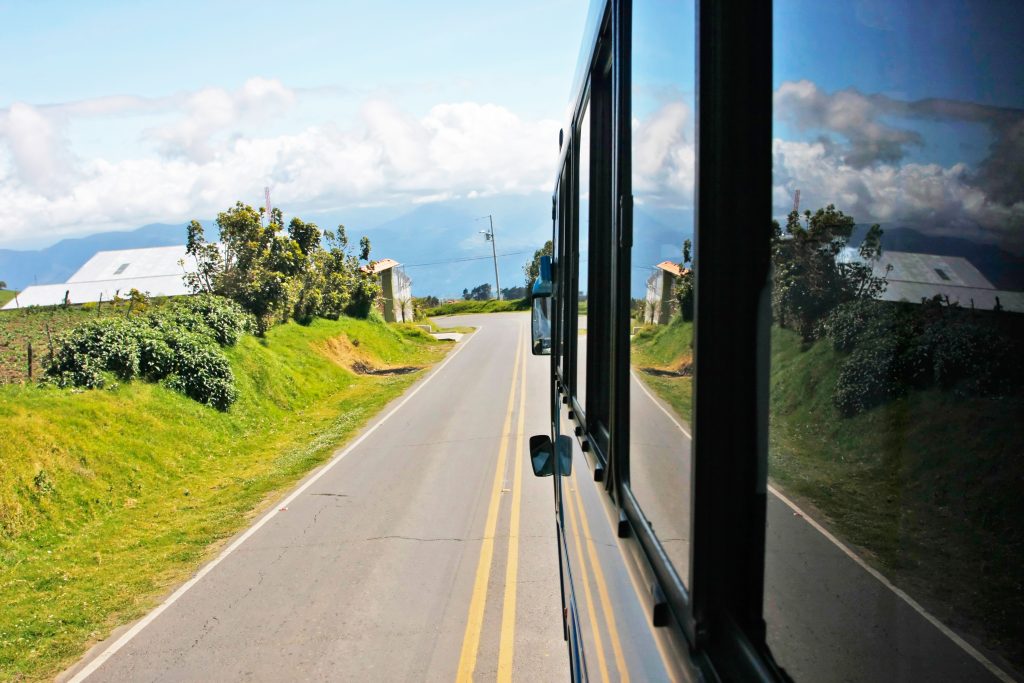 COSTA RICA SAFETY: Areas to avoid
Parts of San Jose – San Jose is an incredible city with a lot to offer, but there are definitely areas that should be avoided especially at night. Avoid parks as well as several neighborhoods including Los Guido, Desamparados, La Carpio, Pavas, the El Carmen neighborhood, Leon XIII, and the El Infiernillo in Alajuela.
Quepos – Robberies happen in and around Quepos and this area is the connection to Manuel Antonio National Park for public transportation so stay alert and avoid wandering around outside the bus station area if you can.
COSTA RICA SAFETY: Is Costa Rica LGBTQ friendly?
Costa Rica is traditionally a very catholic conservative country, like most Latin American countries. However, same-sex marriage was legalized in 2020 and more and more LGBTQ people are traveling and living in Costa Rica. In most places, it is tolerated but I would caution you to be respectful and avoid a lot of public displays of affection in more rural areas.
Courtney and I mostly had a lot of staring and catcalls. I think the men were confused as to us being together, especially because Courtney presents more androgynously. I will say that it is more acceptable to be a same-sex female couple over being a same-sex male couple. There is a lot of machismo culture in Latin America and this can sometimes cause problems for men. Overall, plan your amazing Costa Rica vacation and enjoy yourselves even if you're LGBTQ+, I know Courtney and I have and we have really had no major issues other than locals thinking we are sisters…..awkward!
Want to read more about gay travel in Costa Rica? Check out our gay travel guide:
WANT MORE INFO ON COSTA RICA?
Check out these other Costa Rica articles to help you plan your next trip!
Like this Costa Rica safety Post? Pin it for Later!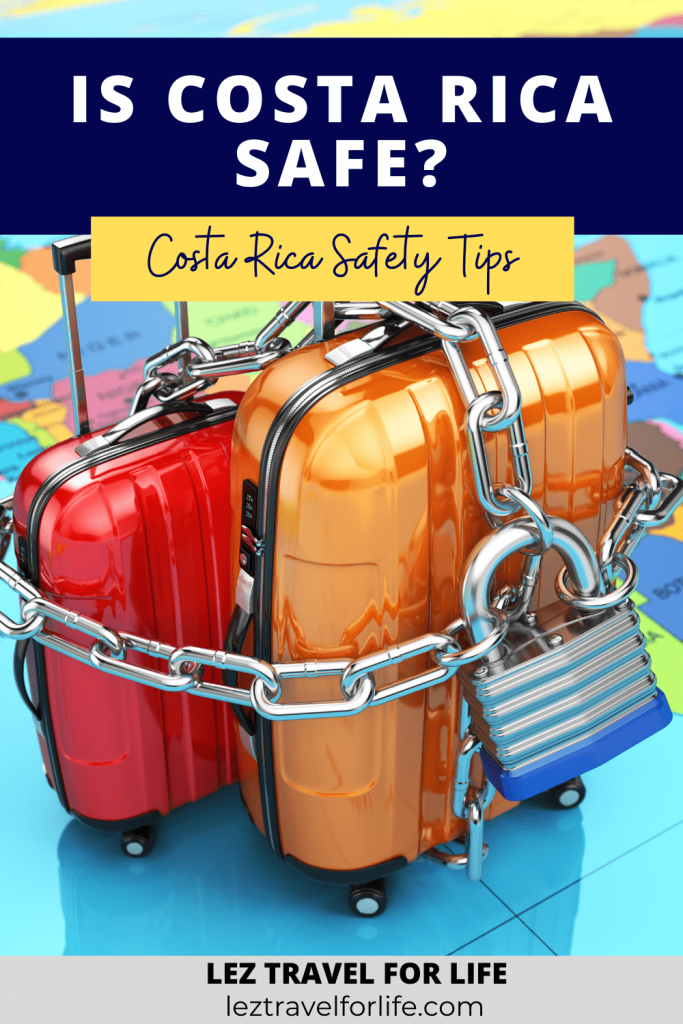 I'm Sam and I may only be 5'3 but I'm feisty and enjoy a lot of sarcastic humor. I'm addicted to travel as well as feeding and advocating for street animals in every country I travel to. I'm married to Courtney and we're super gay or whatevaaaa. We're both extroverts and love meeting new people everywhere we travel. We are in love with Latin American culture but can't wait to explore more of the world!