This article may contain affiliate/compensated links. For full information, please see our disclaimer here.
Reminder: Make sure to check the country's covid guidelines before travel.
So, you're interested in visiting Mexico City, let's just start by saying it's not what you think it is. Many people and media outlets have painted Mexico City as a dirty and dangerous place and they couldn't be more wrong. Mexico City was our first international destination after we decided to travel full time. We weren't sure about it at first but it immediately became a favorite city as there are so many expats and travelers and we found it easy to make friends. Mexico city is the total package and this Mexico City 4 day itinerary is the ultimate itinerary for first timers, and don't worry I won't skip over the TACOS! You'll have everything you need to make Mexico City your next destination.
WHAT WILL YOU DISCOVER IN THIS MEXICO CITY 4 DAY ITINERARY?
Mexican cuisine: I'll lay out tons of options from street food to higher-end restaurants
Mezcal: Time to tingle your taste buds and try this agave-based liquor. Mezcal is strong, delicious and you must respect it. The best part for me (I hate shots and straight liquor) is the goal is to sip and enjoy the flavors.
Activities and Excursions: Icy blue rivers with caves, pyramids, museums, and boat tours I'll dive into all the well-known and lesser-known tours around Mexico City.
Bask in the culture: This itinerary is walking-based so you can soak up everything each neighborhood has to offer.
BASIC INFORMATION AND TRAVEL TIPS FOR MEXICO CITY
Let's get this one out of the way immediately: Is Mexico City safe?
Mexico City has been often painted as a highly dangerous place for tourists but on the contrary Mexico City is quite safe! Safe as in out of the 3 months we lived there I never felt uncomfortable walking around mainly because we knew what areas we needed to avoid. Just like with any city there are things to keep in mind while traveling here. Overall the media has blown the safety in Mexico City out of Proportion.
Don't get drunk and walk around at night, always take an Uber. Even if we hadn't been drinking we still always took an Uber as it's cheap and easily accessible.
Avoid problematic neighborhoods. Basically, some neighborhoods are super dangerous and overridden with drugs, prostitution, violence, and even black markets. Here are the main ones to avoid during the day and night.

Doctores
Tepito
Iztapalapa
Mercado Merced

Keep your belongings in a safe place to protect them from pickpockets.
If you're in an Uber and your window is down be sure to be aware of your cell phone. A lot of people ride dirt bike-type motorcycles around and they have been known to snatch phones out of windows.
When is the best time to visit Mexico City?
Mexico City is awesome all year! It does have a wet and dry season but overall the climate is quite mild all year. We lived in Mexico City from September-December and had no rain. At night it would get down to about 48 degrees Fahrenheit and during the day it was between 75-80 degrees! In the winter it does cool down more at night but once the sun is up it's super warm during the day. In the summer it is typically hot but it is also the rainy season which means there are heavy rain showers usually later in the day.
What to pack for Mexico City?
Mexico City is easy to pack for as your typical daily attire will be perfect here. You'll want to have a heavier coat with you if you are here during the winter for nighttime and light layers for the summer as it is hot during the day but cools down at night. Check out my detailed guide on what to wear in CDMX here. The most important thing you'll want to pack is comfortable shoes as Mexico City is very walkable. Here are some options:
Chaco sandals and Teva – These are great for walking around the city when it is hot out and you want to be comfortable but also don't want to wear closed-toe shoes.
Sale
Sanuks – These are super cute casual shoes that are pretty comfortable when walking around the city. If you want to be comfortable and also wear something a little cuter than tennis shoes then these may just be the choice for you!
Sale
Hoka – We love our Hoka's! They are great for walking long distances or if you go on any hikes while in Mexico. They are super comfortable, easy to clean, and hold up great.
Blundstone Boots – Can't recommend these boots enough. When it is cold out in the city they are a great option to have. They are probably the most comfortable boots I have ever owned and have walked all around the city in them. Plus they are so cute!
Sale
Other things you'll want to bring:
Steripen: Save on plastic bottles! We used ours every day
Stomach meds: Imodium. Chances are you'll need it at some point. If you forgot to pack Imodium before your trip go to a local pharmacy and ask for Lotomil if you have diarrhea.
Toilet paper: Public bathrooms in Mexico usually don't have toilet seats or toilet paper so it's better to come prepared.
Portable Battery Pack: You'll be walking around a lot and chances are you'll run low on battery like we did a few times. We use the Ankur Portable Charger/Power Bank and love it!
Mexico City is MASSIVE
You may not fit everything in from this itinerary. It's a massive city and ranks top 10 in the world of population in regards to metropolitan areas. It can be overwhelming tackling it all which is why you have to know where to look and explore individual neighborhoods rather than trying to go all across the city each day. Our favorite areas are La Condesa, Roma Norte, Coyoacan and Polanco. They are all different and amazing in their own way.
Mexico City is at 7,300 feet above sea level
In case you're wondering if that's high, yes it is but it isn't so high that you should have to worry about acclimatizing for days on end. It's more something to note in case you are prone to altitude sickness. Be sure to drink lots of water, don't get super drunk the first day and you may notice you're a little lightheaded or breathing heavy going upstairs. You also want to pack plenty of chapstick as the air is very dry here!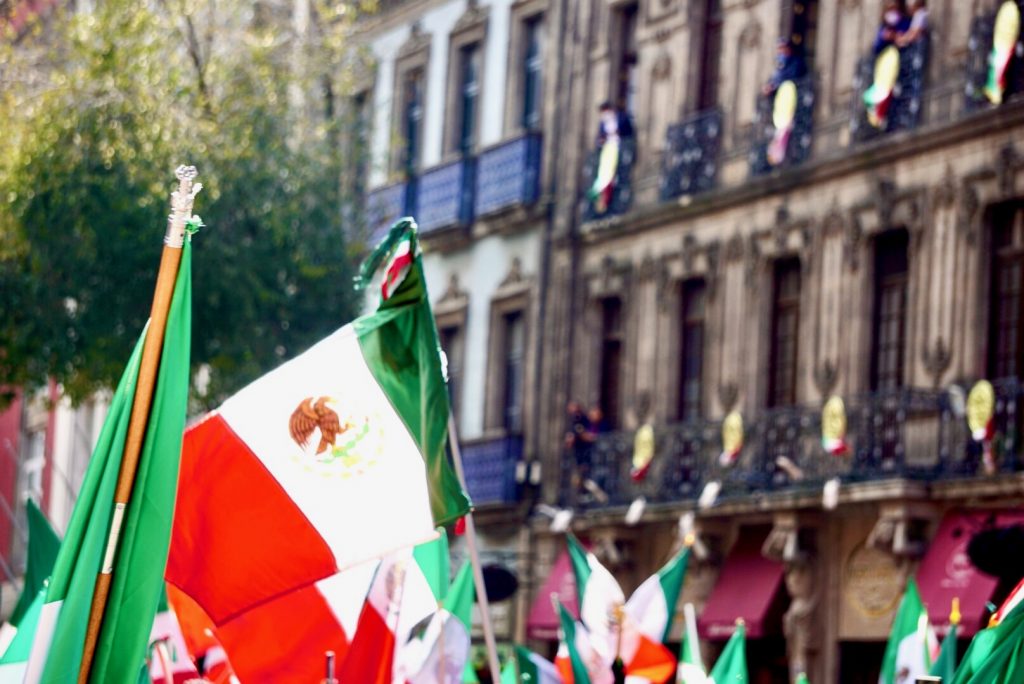 Other important things to know about Mexico City
Museums are closed on Mondays in Mexico City. We made this mistake once by walking an hour one way to a museum.
The currency is the Mexican Peso. US dollars are accepted in larger tourist towns like Puerto Vallarta or Cancun but in Mexico City, it's all Pesos. The exchange rate is generally 20 Pesos to a US dollar.
If you tour the Frida Kahlo house you should book tickets online in advance and avoid weekends. Lines can be crazy long.
Staring is normal. Even though there are a ton of expats and tourists in Mexico City it is normal to be stared at. Locals are generally just curious about tourists.
Can you drink the water?
DO NOT drink the tap water. I got crazy sick in Mexico City from food (I'll get into that later) but you should always drink bottled water, or better yet use a Steripen to save plastic. More restaurants used filtered water and ice but it's always good to ask if you're not sure.
Street food: Is it safe?
YES EAT IT ALL. Most of the street food is safe and more importantly DELISH. Just make sure you take a look at the setup and see if the food is being prepared properly like the meat is being cooked over an open flame and you don't see any bugs hanging out on the food. If you see a lot of people gathered at a stand you know the food is probably good to go. Don't be afraid to try the street food, unless you're eating something super grungy your chances of getting sick aren't that high. You're going to see a lot of options around the city including: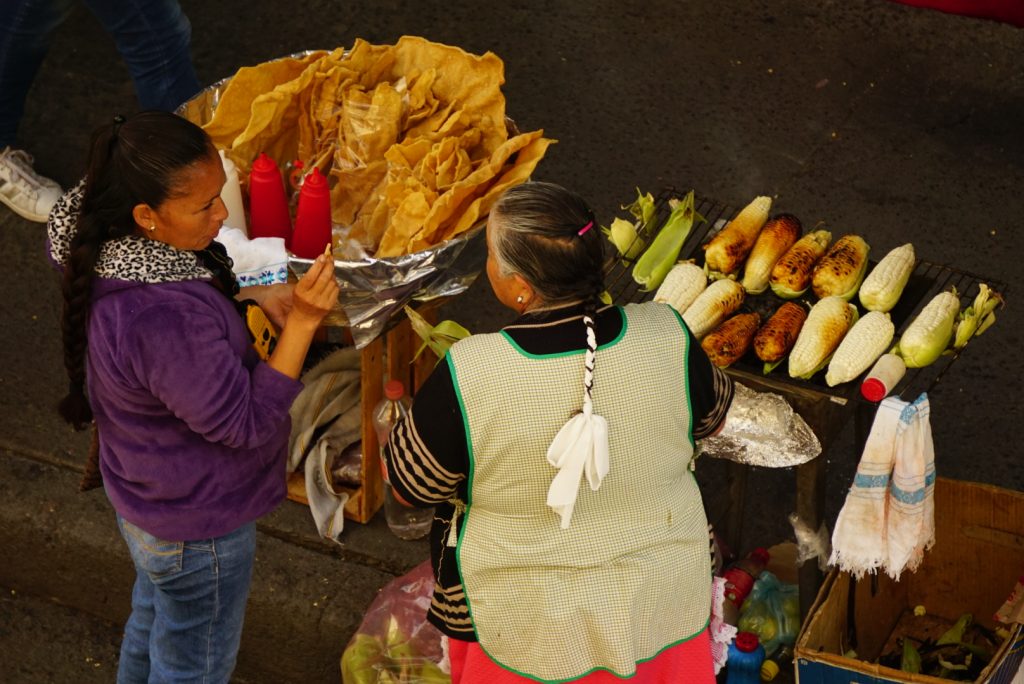 Elote: Mexican street corn. Sometimes served with mayo and Tajin with cheese others are just served with Tajin.
Churros: A type of fried dough typically served hot with cinnamon and sugar
Tacos al pastor: Pork tacos finished with a bit of pineapple. You'll see these everywhere from street stalls to higher-end restaurants cooking them at the front.
Barbacoa tacos
Quesadillas
Chilaquiles: A Mexican breakfast item with tortillas, eggs or shredded chicken, and salsa verde.
Mole: A traditional marinate used in Mexican cuisine usually consists of dried chiles, nuts, seeds, chocolate (sometimes). Be careful trying this for the first time. It is very rich and heavy and was part of why I was sick for 8 days according to the doctor.
Variety of salsas! PS if a Mexican tells you something is spicy it is REALLY spicy.
Michelada: Beer, lime juice, clamato (tomato juice mixture) with a Tajin rimmed glass. Mexicans love them and if you like bloody marys you may fall in love too, you'll have to ask how each restaurant makes them as there are so many variations across Mexico.
Do I need to know Spanish?
I definitely recommend practicing some basic phrases in Spanish before coming to Mexico City. Don't be afraid though as the locals are very patient and try their best to help you. We used google translate constantly and eventually became proficient enough to be able to communicate in restaurants, Ubers, our hostel, etc.
Dia de Muertos – What is it?
Dia de Muertos is also known as day of the dead. This is a traditional holiday in Mexico where families celebrate and remember their loved ones that died. If you're in Mexico City on November 1st and 2nd we highly encourage you to participate in this amazing tradition!
You guys know I lost my mom and uncle and this completely changed my grieving process as rather than crying and being sad you poke fun at death and remember the good times. The highlight of this holiday is the massive parade all across Mexico City, unfortunately, it was canceled due to Covid. This holiday came one year after losing my mom and uncle so I decided to participate in building my own altar and visiting the market "Mercado de Jamaica" where I found all the items needed (peep my picture). Locals appreciate and encourage visitors to participate in Dia de Muertos which is why Court and I both got the traditional face painting and shared our time at a local pop-up market that offered local food, mezcal, and traditional music.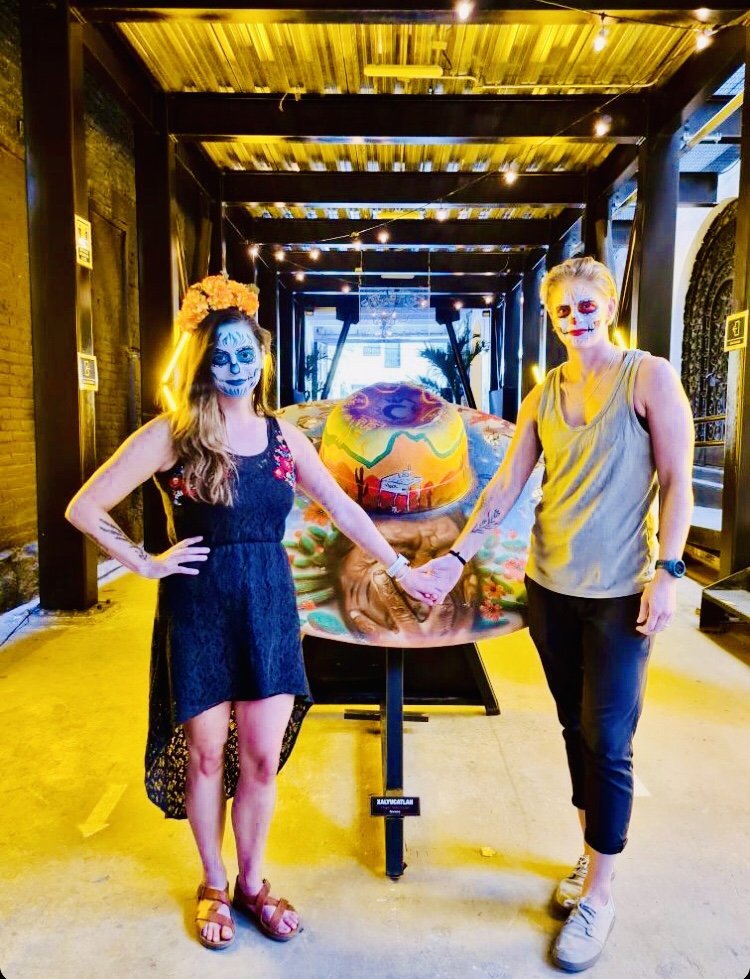 Is Mexico City expensive?
Mexico's currency is in pesos and with the exchange rate being 20 pesos to 1 US dollar our money goes a long way. You can make it as affordable as you like. You'll pay more if you uber vs walking or taking public transportation. If you choose a nicer hostel or Airbnb you'll spend more. If you enjoy fancy restaurants over experimenting with street food (you should absolutely try the street food) then you'll spend more money. It all comes down to a balance and what you would rather spend your money on. I'll dive more into the costs below.
MEXICO CITY 4 DAY ITINERARY: WHERE TO STAY
While there are so many options in Mexico City in our opinion the absolute best area to stay in is La Condesa or Roma Norte. We lived in this area for over 2 months because of the easy access to parks, cafes and restaurants every day we went on a walk we always discovered something new. There is a great nightlife for LGBTQ friends as well.
Read my guide on where to stay in Mexico City for more detailed information
JAM PACKED MEXICO CITY 4 DAY ITINERARY
Buckle up friends, this itinerary is jam-packed because Mexico City is huge and there is so much to see. I have broken up each day into chunks so you can explore by neighborhood and not be as overwhelmed as we were before we knew the ropes. Most of this itinerary is walkable which is the best way to enjoy the city, take photos, and find the best street food.
Ideally, you would want to spend your first day relaxing after arrival and with the altitude change but since we only have 4 days we have to get a move on little doggy.
MEXICO CITY 4 DAY ITINERARY DAY 1: CONDESA, MUSEUM, CASTLE, STREET FOOD TOUR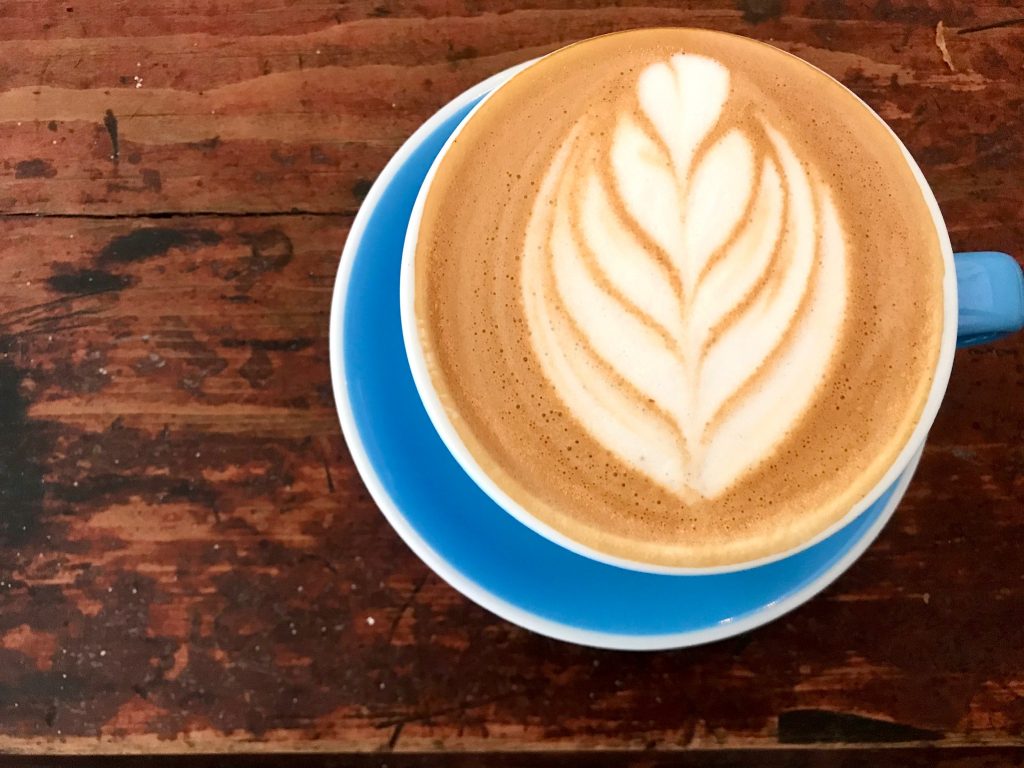 After you arrive in CDMX you can take an Uber to your Airbnb, hostel, or hotel. From the airport to La Condesa or Roma Norte it will take about 45 minutes with traffic and the ride will cost you around $5-7 USD just exit the airport and hop in an Uber. Day one is meant to help you get your bearings in this massive city and get to know your Neighborhood La Condesa better. In Condesa start your day with coffee and breakfast around Parque Mexico.
First things first, Coffee!
Are you surprised that our Mexico City 4 day itinerary starts with coffee? Hit up one of our favorite coffee spots Quentin in La Condesa (they have another location in Roma Norte) or Clarice Cafe y Literatura and take a walk around Parque Mexico while the caffeine hits you. The coffee scene in Mexico City is amazing, you'll find local coffee shops throughout each neighborhood each with various pour-over methods and usually a workspace area.
Ready for breakfast or brunch? Here are a few options we enjoyed:
Maque: A bakery/ cafe across from Parque Mexico you can opt-in for pan dulce or a larger traditional breakfast
Freims: Delicious and trendy brunch spot with mimosas and a wide variety of food choices. Most meals here are on the heavier side.
Gran Via: A traditional Mexican bakery with bread and pan dulce do die for. You must try this place!
Cafe Curado: In Roma Norte, they have coffee and delicious breakfast options!
Cafe Barajas: Amazing coffee in Roma Norte
Cafecito: Cat cafe, your purchase helps support street cats getting adopted!
Morning: Coffee, Parks and Museum
Start your day by grabbing coffee and walking around Parque Mexico or Parque Espana. These two parks are adjoined in Condesa Mexico. There is plenty of shade here, some street food options, and LOTS of dogs and dog parks. We loved grabbing our coffee and sitting on a bench watching the dog walkers go by with sometimes up to 15-20 dogs each with no issues! If you get lucky you can see a group training dogs in the park, they lay them all day and make them stay for long periods of time to get used to the noise and traffic.
You'll find a mixture of Mexican and European architecture which makes for a very photogenic walk. Then either walk (45 minutes from this area) or Uber over to the Museo Nacional de Antropologia in Polanco. This was one of the coolest museums we have ever been to and it even had a wooly mammoth fossil you can look at from a glass window! You will need at least 4 hours here with a quick pace to see everything and if you need to stop for lunch as we did they have an awesome restaurant inside the museum. It is open daily (except Mondays) and costs $80 MXN ($4.25 USD).
Afternoon: Bosque de Chapultepec and Chapultepec Castle
Yes! There is a castle in the middle of Mexico City and it's beautiful! Unfortunately, we weren't able to get inside the castle as it was closed due to covid restrictions but there is plenty to do in this area! Occupying almost 1700 acres Chapultepec Park has multiple museums, a zoo, a butterfly sanctuary and so much more!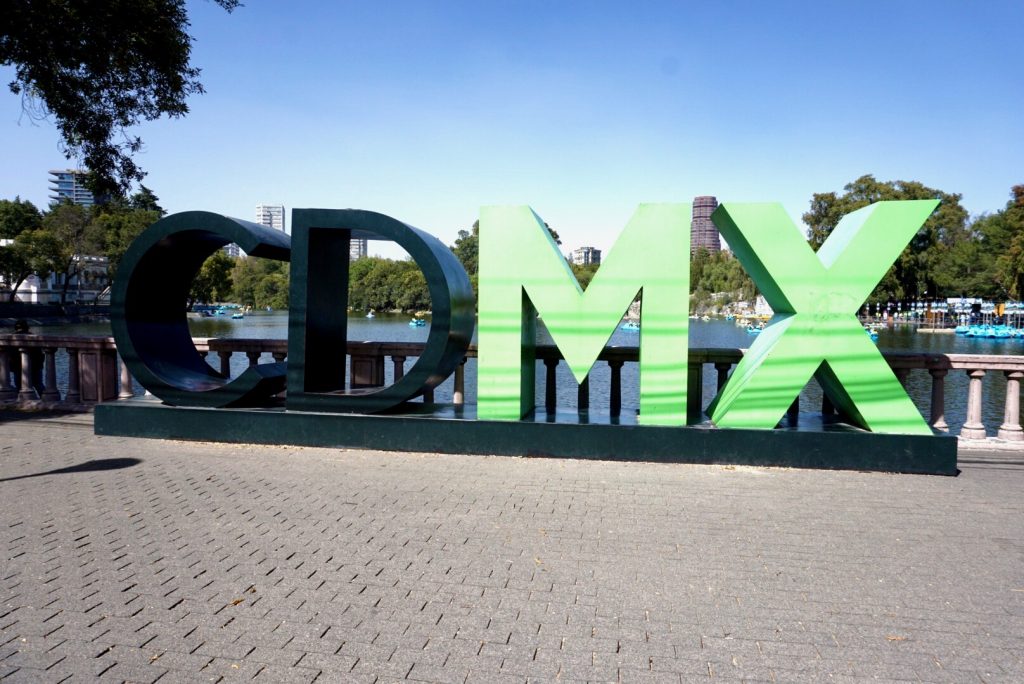 I am a huge history nerd so I was really excited to visit the Castillo de Chapultepec. This castle has had a very colorful history as the hill itself was a sacred religious site for the Aztec and had a temple and palace. From Spanish Viceroys to being home to a military school, the president's residence, and now the National History Museum of Mexico this castle has a lot of history to soak up. You can also visit the beautiful garden near the main gate, then head back for late lunch or save room for your taco tour! It's open daily (except Mondays) from 9-5 and costs 80 MXN $4.25 USD). Check out this link for a full guide on the castle!
Looking for lunch?
Check out El Piadelero De Guadalajara. Great prices, cold beer, and some of the best Mexican food I've had. It's on your way to Chapultepec park from La Condesa or you can hit it on the way back. Be sure to save room for tacos and mezcal this evening.
Evening: Tacos and Mezcal Tour
It's time to try some of the city's best tacos and learn more about Roma Norte and La Condesa with a food tour with the help of a bi-lingual guide! We loved being able to support a small business during Covid and it was the perfect addition to our Mexico City 4 day itinerary!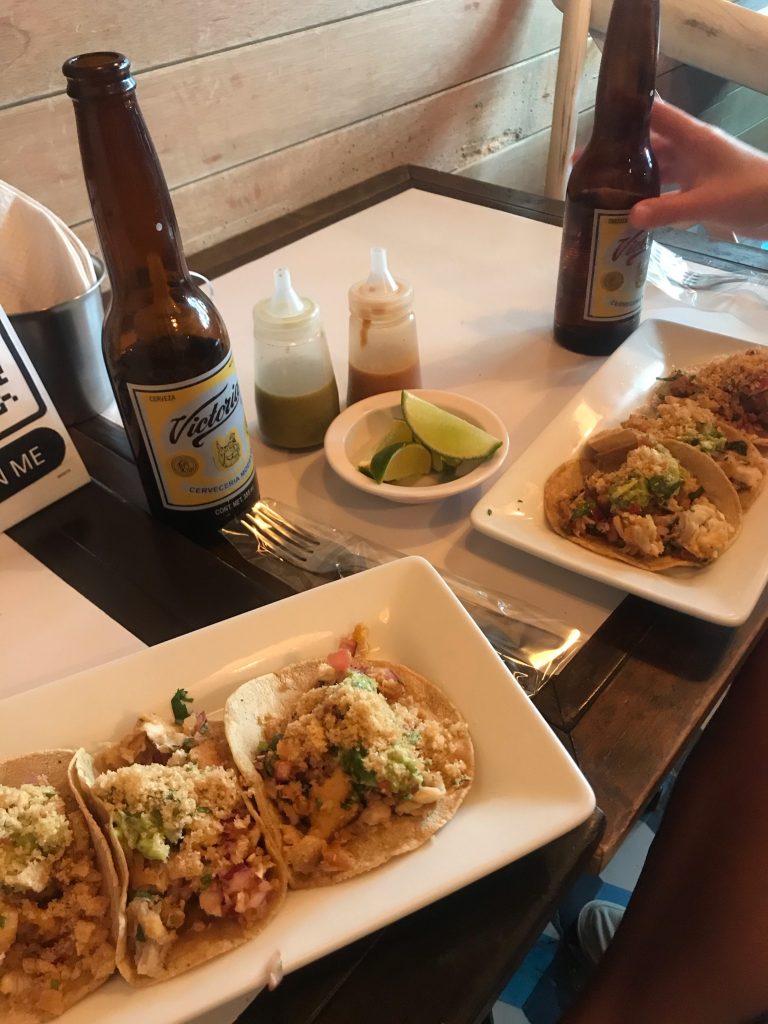 If you aren't feeling a 2-hour tour after a long day check out a few of these restaurants for dinner! Condesa and Roma Nortes streets are lined with bars, cafes, and restaurants offering a wide variety of foods including vegan and vegetarian restaurants! After dinner grab some churros or head over to one of the many cocktail bars in the area! Keep in mind that it is safe to walk around Parque Mexico at night just be careful not to stray off into a darker or quieter area alone.
Condesa
Baltra: Amazing artisan cocktails
El Jamil: Middle-eastern cuisine
Tacos Frontera: Super simple, cheap tacos great for an after-drinking late-night snack.
Las Costillas De La Condesa: More tacos, great for an after-drink snack.
Churreria El Moro: AMAZING churros, must try!
Roma Norte
Tres Galeones: BEST TACOS EVER – SERIOUSLY
Porco Rosso: American BBQ but soooo good
Mercado Roma: Basically a food market with higher-end (but very affordable) options from pizza, tacos, vegan food, and of course cocktails! We made a friend here and tried some amazing mezcal and mezcal cocktails. This is a great place if you like a ton of options! So check out Mezcaleria Finca Robles.
El Pescadito Roma: Amazing fish tacos!
Balmori Rooftop: Really good drinks and a really nice little rooftop bar and restaurant to spend your evening
Cabrera 7: A super cute place to just chill with good food and drinks.
MEXICO CITY 4 DAY ITINERARY DAY 2: CENTRO HISTORICO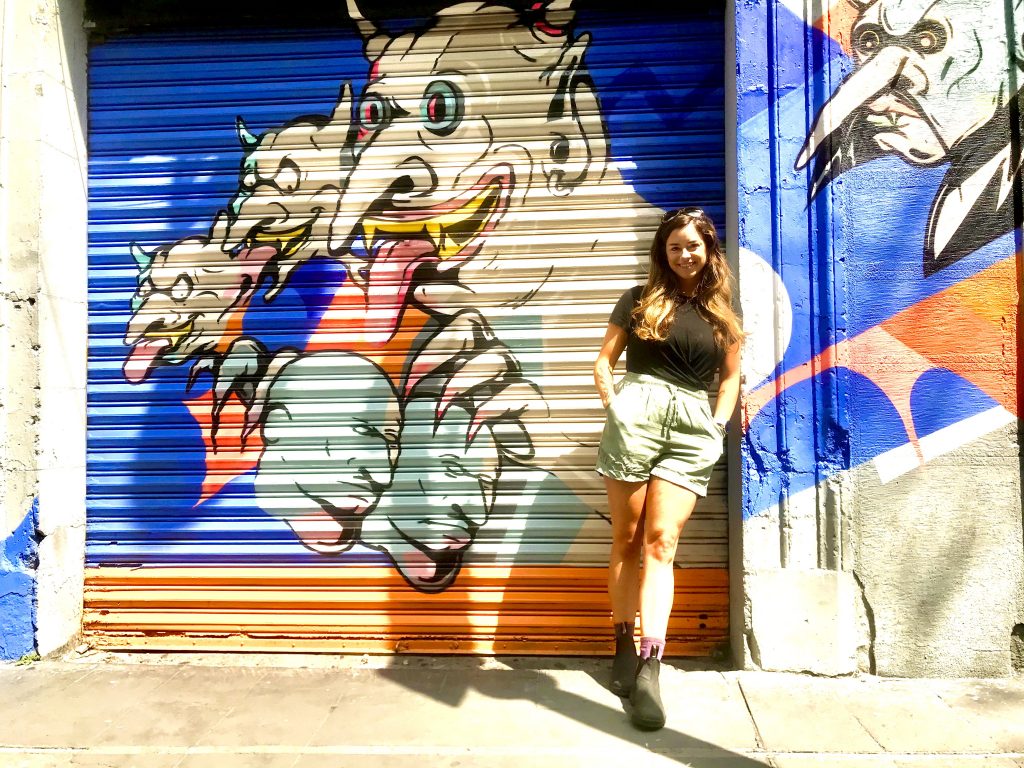 Centro Historico is in Mexico City's chaotic and historical area. This is such an important area to visit in your Mexico City 4 day itinerary. It is exciting to be here and experience how alive the city can be but it can also be exhausting. If you are a big fan of art museums this is the place for you! Courtney and I don't have a ton of patience for museums so we decided to walk around a few really interesting places and check out a huge market that runs daily! Today's itinerary may take as little as 4 hours to as much as an entire day depending on what museums you choose to visit and skip. There is a hop-on/ hop-off bus you can purchase tickets for through Turibus if you want to minimize walking.
Morning: Breakfast, Coffee, and Explore Centro
After breakfast here's what's planned:
Zocalo: This is the largest in all of Latin American and the site of Tenochtitlan the Mexico city once stood, and after the Spanish conquered and built churches everywhere destroying many historic sites. There is one place you can see the city and ancient history meeting which is…
Museo de Templo Mayor: Guys a literal archaeological site with ancient ruins and in the middle of the city! If you go inside you can take a tour and learn more about what the Valley of Mexico was like before the Spanish arrived as well as see some pre-hispanic artifacts! Don't forget to double-check to make sure it is open first!
Palacio Nacional: The official residence for the President of Mexico! It is open to the public, be sure to bring either your passport or ID as you have to leave it at the front while you tour. You'll find a courtyard garden, shop, and museum.
Palacio de Bellas Artes: built between 1904 and 1934 this building houses a theatre, art museum, and National Museum of Architecture. Even if you aren't super interested in art it's definitely worth taking a walk around for the decor. We walked around here for hours and realized we don't understand art. So If you love art and are into it you'll spend a lot of time here as it is MASSIVE.
Paseo de la Reforma: A European style boulevard that stretches from Bellas Artes all the way to Bosque de Chapultepec. You'll find monuments, statues, and the Angel de la Independencia which honors a very important moment in Mexican history. The walk is enjoyable and a little under 4km. We have walked it and used Uber. You'll probably want to Uber after all the walking in the am.
Explore Chinatown (Barrio Chino)
Museo De la Tortura: Spanish Inquisition brought brutality to the city. We randomly stumbled on this and boy you can be in and out of here quick! With exhibits of instruments of torture and humiliation from the 14th-19th century, I suggest checking it out if you think you can handle it. Probably not the most original museum as you can find these in most big cities but it was entertaining to see Courtney cringe the entire time.
Have lunch at El Mayor before walking over to the market!
We LOVED this restaurant. They had great cocktails and an awesome view of the Zocalo and Templo Mayor below. After you enjoy lunch, take a left out of the restaurant and head over to the market! You can find the market on Calle Del Carmen.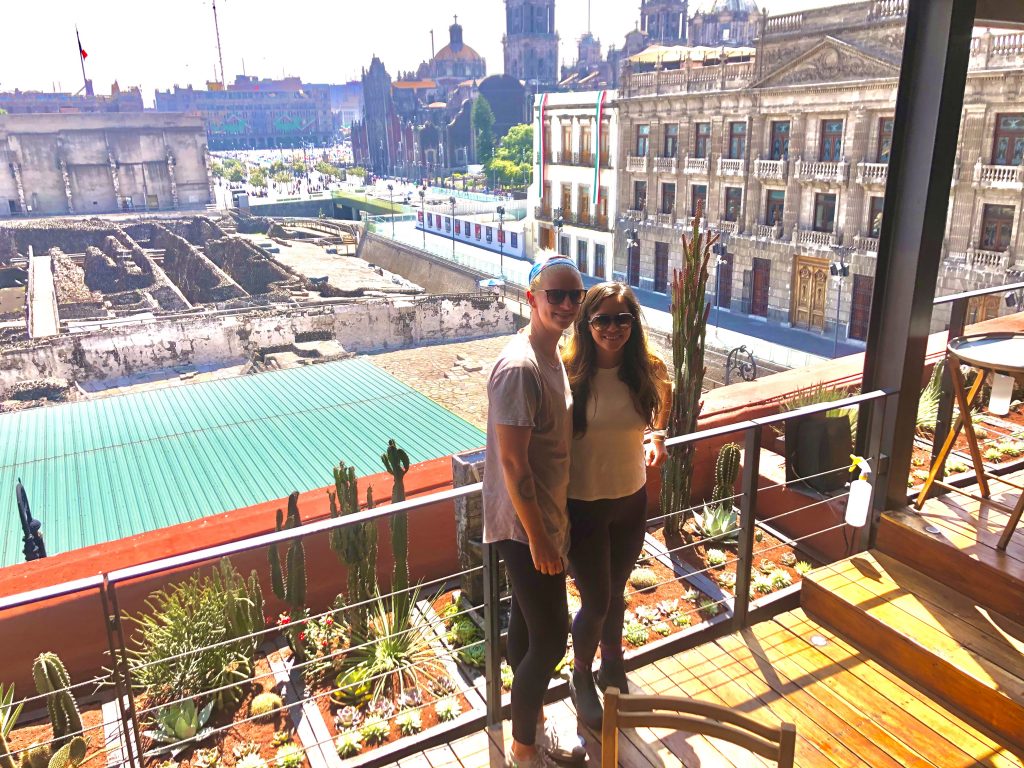 Other lunch options:
Pizza del Perro Negro: They have some wild options for pizza and some really great Clericot.
MEXICO CITY 4 DAY ITINERARY DAY 3: TEOTIHUACAN PYRAMIDS
One of our favorite parts of this Mexico City 4 day itinerary is here! Now that you've walked your fair share, eaten all of the tacos, and explored museums and markets it's time to take a quick half-day trip to see the Teotihuacan pyramids. They are only an hour outside of the city. You have 2 options for this trip: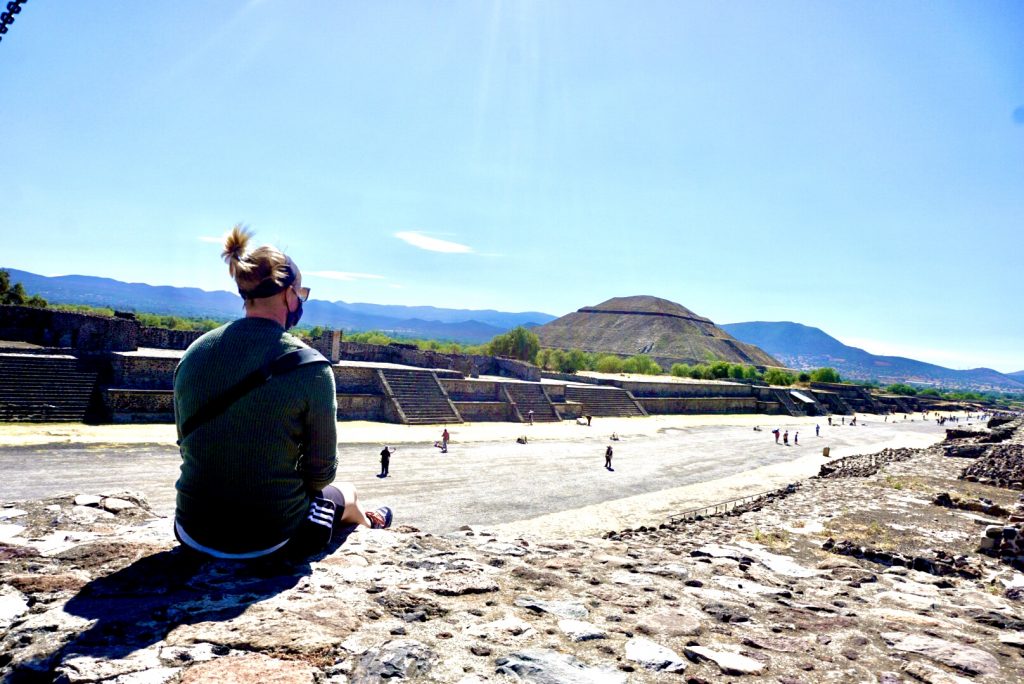 No tour, take Uber to the bus station, buy your bus ticket round trip, get dropped off and picked up at the front entrance of the pyramids. It's cheap but takes more planning on your part.
Book a tour! We preferred this option because we didn't have to think about transportation, we just had to meet at a location in Centro in the AM, then we took a quick stop at the 'square of three cultures' area on our way (another archaeological site with ruins). We booked the early morning tour so we could watch the sunrise above the pyramids and beat some of the crowds and heat. We also liked that we stopped at a restaurant on our way out and we were back at our Airbnb by 2 pm! We loved exploring the ruins, you'll see a lot of pictures of people climbing the ruins but due to covid restrictions, we were not allowed to.
Another option: You can pay extra and book a hot air balloon ride for sunrise or sunset. Next time in Mexico City we are 100% doing this! If you have the extra cash and want to experience the pyramids from a completely unique perspective this is it!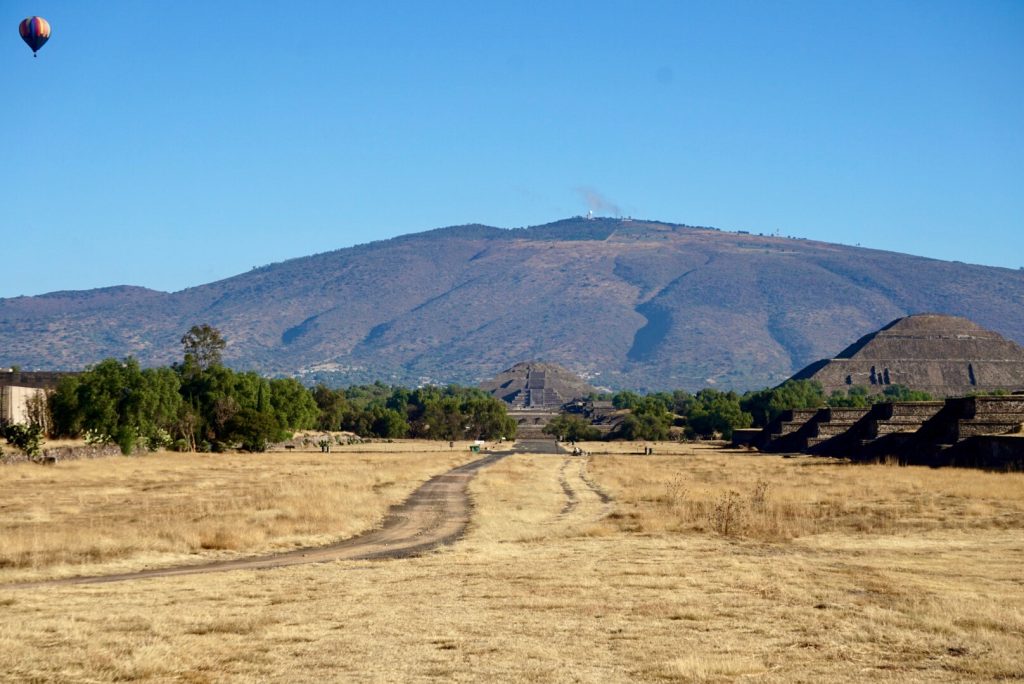 Dinner in Roma Norte
Comedor de los Milagros. Similar to Mercado Roma with food and drinks from all Latin American countries and some amazing clericot (Red wine, seltzer water, lemon, and cut apples). The prices are great and you can try a variety of foods here! You sit down and have 1 waiter bring you all that you need.
Drinks in Roma: Balmori Rooftop or Cabrera 7
MEXICO CITY 4 DAY ITINERARY DAY 4: TOLANTONGO HOT SPRINGS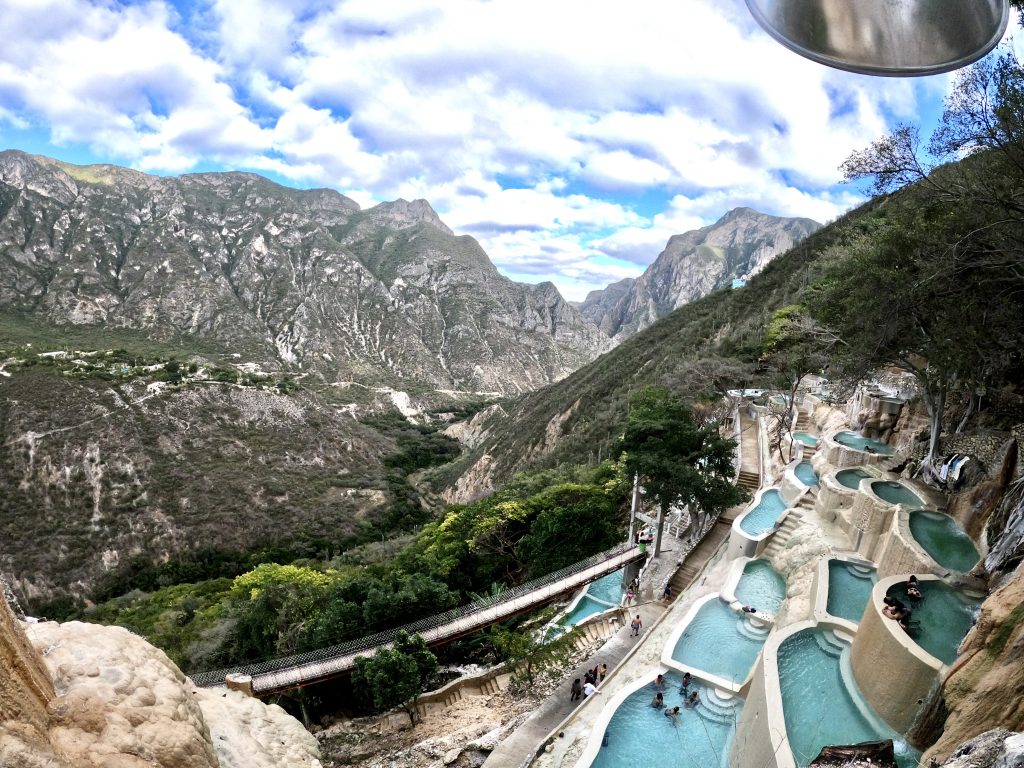 I don't know why more people aren't talking about this place. Truly this is one of the coolest places we have ever been to. Fair warning, it's a 4-hour journey one way to a different state to get here but it is TOTALLY worth it!
If you don't think you're up for a day trip this far away I will provide you with alternatives in your Mexico City 4 day itinerary.
You can get to Tolantongo on your own or on a tour. Both are a bit rushed as you'll only have one a day but again I promise you won't regret it.
Take a Tour from Mexico City
Nomada Mexico (Tour Company) – Shoot them an email about booking to Tolantongo and tickets are around $120 PP with your food and drinks included as well as the entry to the hot springs. The more people you have in your group the lower the tickets are (5-6 down to $100 PP). You'll take a van up to the state of Hidalgo and leave around 5:30 am to arrive at the hot springs around 9:30 am. You'll cross over winding roads with breathtaking views. Honestly, if you only have a short amount of time this is the perfect addition to your Mexico City 4 day Itinerary as the tour simplifies so much!
Once you arrive you'll have breakfast and your guide will tell you all about the hot springs and take you all over! You'll be able to enjoy multiple waterfalls, with WARM water! Caves you can swim through and even relax in the river, yes the water is WARM! You'll also find plenty of places to buy beers but just know you can't take anything with you up to the first waterfall and caves to prevent littering. We definitely enjoyed having a guide the first day as you get to explore multiple areas that we may not have known how to find or navigate on our own. You'll get to eat lunch here as well and have a little free time to explore. You will leave around 5 or 6 pm and make it back to your Airbnb or hotel/ hostel by 9-10 pm.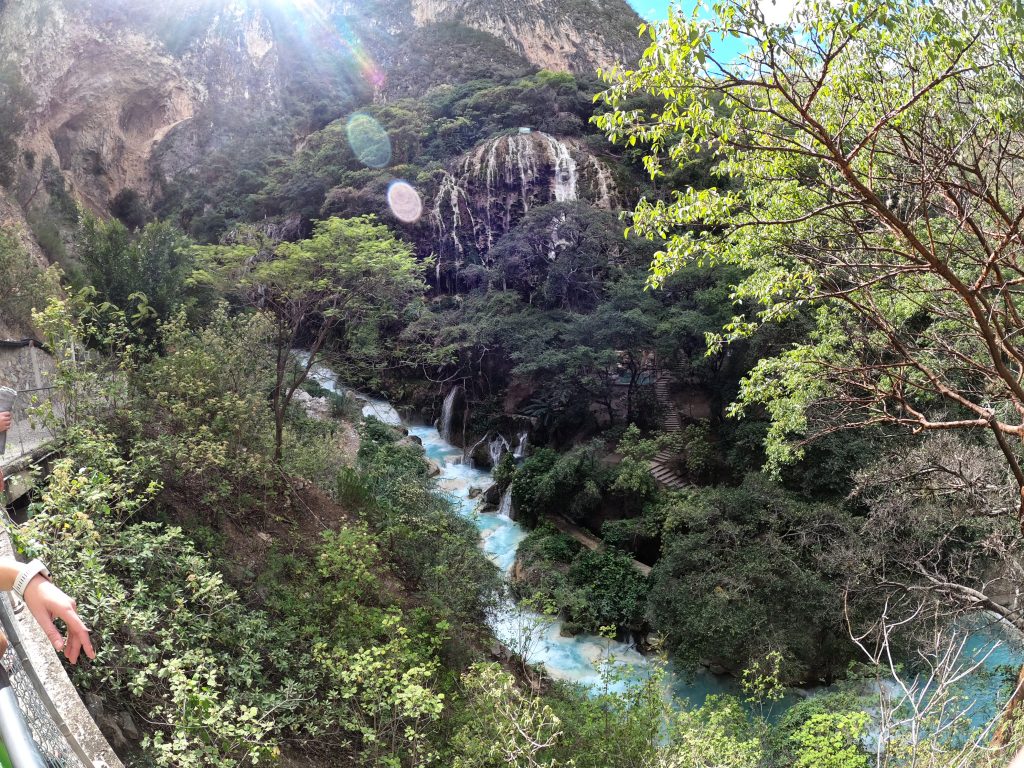 If you go on your own (BRING EXTRA CASH EVERYTHING IS CASH ONLY)
First – you will want to arrive at the North Bus Station in Mexico City called – Central del Norte ("Autobuses del Norte") no later than 5:30 am to purchase your tickets and factor in traffic to the bus station.
Second – You will head over to #7 platform. At 7 and 8 you'll see Flecha Roja buses and Ovnibus which go straight to your next stop Ixmiquilpan. Be sure to get there early!!
Third – Once you get to Ixmiquilpan, take one of the local buses (yes its tiny and probably looks really beat up) named "Mercado Morelos". Once you hop on you'll head over to the central part of town where you'll see a huge market.
Fourth – It can be a little overwhelming when you first get to the market so our recommendation is to just ask anyone at the market where the "San Antonio" parking lot is (see the google map image in our Grutas Tolantongo Article – this is something I wish we had when we initially went). There are buses and shuttles in the San Antonio parking lot that will take you to Grutas Tolantongo (See the picture in our Grutas Tolantongo article for the Grutas Tolantongo section in the San Antonio parking lot). When we went the section was all the way to the right side of the lot once you walk in.
Fifth – This trip will take you around 4 hours.
Further breakdown:
CDMX to Ixmiquilpan: Bus there and take Ovni bus 6am-9am for around 388 pesos ($19.29USD)
Ixmiquilpan bus to Tolantongo (Combi or Minibus): 9:30, 11:30, 13:30, 15:30, 17:30, 18:30. (M-TH) – Microbuses base from I to T is in the parking lot near the San Antonio Church
Heading back to CDMX from Tolantongo?
Tolantongo to Ixmiquilpan: (F-S) – 7:30, 11:30, 13:30, 15:30, 17:30 (Microbuses base from T to I is located in front of the La Gruta reception)
There is a direct shuttle service from Ixmiquilpan Hidalgo to Grutas Tolantongo. You can take that shuttle service in the San Antonio parking lot. This is located in the Ixmiquilpan north city next to the church of San Antonio. The service is provided by Combi or Microbus
Ixmiquilpan to CDMX: Generally the schedules for the afternoon. 1:45-5:15, 2:45-6:15, 4:15-7:45, 4:20-7:20, 5:45-8:48
Tolantongo Budget Details
See my full article on Grutas Tolantongo for more details!
If all of this sounds exhausting and overwhelming for one day feel free to check out these other options for day 4.
ALTERNATIVE MEXICO CITY DAY 4 OPTION 1: MUSEUMS AND CANAL TOUR
Courtney and I weren't super interested in visiting the Frida Kahlo Museum/ Blue House but we know this is a popular option which is why we added it to our Mexico City 4 day itinerary. Definitely book tickets in advance as it can get super busy. We did hear that hours and capacity have been limited due to Covid so be sure to check ahead of time! There are local shops and restaurants you should definitely explore if you are in the area.
Restaurants in Coyoacan Mexico City
Coyoacan market: Variety, affordable, local. Check out the Tostadas they will be in the back of the market on your left. There are signs that read "Tostadas Coyoacan" or others. All have photos and reviews online!
Cafe Avellaneda: A major favorite coffee shop in Mexico City. Small cafe with coffee by the Cuoyacan market and Frida Museum just off Plaza Hidalgo.
After that head over to Xochimilco to tour the canal's on colorful boats. We weren't planning on adding this to our Mexico City 4 day itinerary but we met some fellow travelers that convinced us to go and we are so glad we did! It's a fun way to experience the river, more local culture, and enjoy some micheladas on the water! You have a couple of options for the boat tours.
Take an uber and haggle our own price for the tour (they will try to give you a higher price).
Book a tour ahead of time so you don't have to haggle. You can find tours that only do a boat tour or you can find a tour that combines Frida Museum, Coyoacan area, and the Xochilmilo canals in one day with a tour guide (total time 7-8 hours).
Warning for the boat tour: There will be boats that will come up and offer tacos, chicken with rice, and other meat/ rice/ beans options and I got DEATHLY ILL eating chicken mole on the boat, I would advise against eating cooked food. Everyone on our tour (5 people) got really sick, I was sick for 8 days. Instead, you can eat at one of the restaurants before you get on the boat or just stick to snacks. There isn't a restroom on the boat but the boat operator will stop for you, just ask.
ALTERNATIVE MEXICO CITY DAY 4 OPTION 2: DAY TRIP TO PUEBLA
If your Mexico City 4 day itinerary is wearing you out from visiting museums and shops you may want to hop on a bus and check out Puebla! It's only about 1.5 hours from CDMX bus terminal TAPO at 8:30am and makes for a great day trip!
The town is colorful which makes for some awesome pictures, amazing food, churches, and restaurants with rooftop views of the volcanoes for drinks. Then you can hop on a bus back to CDMX in the afternoon at 5 pm! Turned out to be a super relaxing day and by taking a bus in the morning and arriving around 10 am was perfect for breakfast, coffee and walking around, and exploring the town's beautiful churches.
There are also ruins just outside of Puebla city where you can walk around and tour the tunnels! We decided to skip it as we were crunched on time and when we looked at reviews of the site it didn't seem insanely unique or impressive enough to potentially get stuck in traffic trying to make our bus back to CDMX.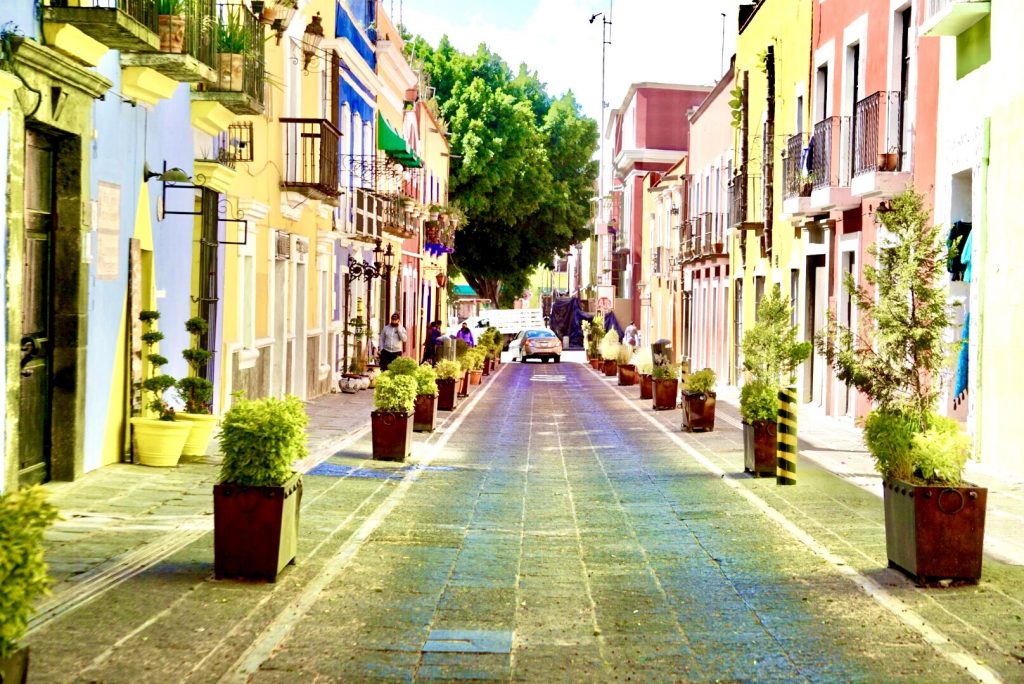 What we did:
Bus leaves at 8:30 from TAPO station in CDMX

30 minute Uber – Need to leave Airbnb, hostel, or hotel by 7:15 AM
Bus ride to Puebla

Uber from CAPU station in Puebla to Zocalo de Puebla (20 minute Uber)

Breakfast at Sacristia de la Compania – try the chilaquiles!
Eat at El Corona Salon – try the Pollo con mole
Eat at El Viejo Rosario- check out the Pollo con mole!

Go to Centro Historico to see some colorful buildings!
20 minute Uber from Zolcalo to Cholula (entrance of ruins)

Walk around and go to the top of the old colonial church for views of the volcanos
Go inside the tunnels (guide is optional)

Go back to Centro and check out Convento de San Gabriel

8 minute Uber or 16-minute walk from pyramids

Go back to CAPU
Read more on our experience in Puebla in our Complete Guide to Puebla Here!
MEXICO CITY 4 DAY ITINERARY: LGBTQ nightlife and culture
Good news to all you queer folk, Mexico City is very open and welcoming to LGBTQ friends. While it is a big city and it is still Latin America where it is deeply Catholic since Mexico City is a big city it is also a hotbed of activity! Mexico City legalized gay marriage in 2010 making it the first city in Mexico to do so! Mexico City Pride is also home to the biggest pride in Latin America with over a million annual participants held in June.
Zona Rosa is famed as the "gay" neighborhood with a variety of gay bars and clubs. It is common to see couples holding hands in public and Courtney and I often held hands all around Mexico City not just in this area and had no issues. You can go from packed dance clubs to low-key bars. Unfortunately with Covid restrictions, we did not get to experience any of the clubs as they were closed and even most of the bars but here is a list of some of the most popular bars in the area!
Kinky Bar: Zona Rosa, Club with 3 floors, different types of music and gets pretty packed! Thursdays are women only. Mixed crowd.
La Purisima: Centro Historico, Male strippers, House music, More men
Pussy Bar: Zona Rosa, younger crowd, more geared towards women
MEXICO CITY 4 DAY ITINERARY: TRAVEL COSTS
Hostels
1. $22-$24 USD – Dorm
2. $40 USD – Private
Airbnb
1. $20-$60+ USD/night
*Just depends on your budget
and how much you are willing to spend.
*Lodging – quick hit budget details
Street Food
$15 USD PP/day
Restaurants
Min – $25 USD PP/day
Groceries/Cooking
$25-30 USD/week
*Give or take depending on what
you would usually buy for groceries
*Food – quick hit budget details
Hostel Prices: Price per bed in 4-6 dorm room is about 500MXN ($24 USD) per night, whereas a bed in a 8-12 bed dorm is around 400 MXN ($22 USD)
A private room for two with a shared bathroom is around 750 MXN ($40 USD).
Airbnb: We used Airbnb for most of our stay in Mexico City and found that it was the same price as staying in a private room (sometimes even dorm! In Mexico City). We loved that we could have our own space and pay the same amount even in Condesa and Roma Norte. Be sure to read ALL reviews on Airbnb before booking as sometimes the pictures can be misleading. We found ourselves booking simple studio apartments but wanted a place with natural light (hard to find in the city) and a balcony since some of the apartments were super small.
Food: You'll find stands everywhere in the mornings that sell bread, coffee, fruit, empanadas, etc for 15 MXN (80 cents). During the day and evening, you'll find stands selling tacos, soups, tamales, enchiladas, beans, rice, fruits, and veggies. Most pastor tacos are around 20 MXN ($1 USD). If you buy from street stalls you'll spend less than $15 USD a day or less.
If you want to check out many of the amazing restaurants as we did you'll still spend less than $25 a day. A meal at a Mexican restaurant will cost you around 96-140 MXN ($5-7 USD) and beer is about 16MXN (0.85 USD) but in a restaurant can be double. Cocktails should cost around 80MXN ($4 USD).
If you prefer to cook (which we did cook most of our meals for the week) expect to spend 500-600 MXN ($25-30 USD) per week for groceries such as rice, pasta, vegetables, chicken, beans, bread. Don't be afraid to get your groceries from stands or even trucks driving by selling these goods – they are even cheaper than the supermarket.
Well that's a wrap on our Mexico City 4 day itinerary!
Pack your bags and get your appetite ready for Mexico City. Comment below and let us know what you think of this guide and if you've ever been to Mexico City!
Interested in other Mexico Related Articles? Check these out!
Like this Mexico City 4 day itinerary Post? Pin it for Later!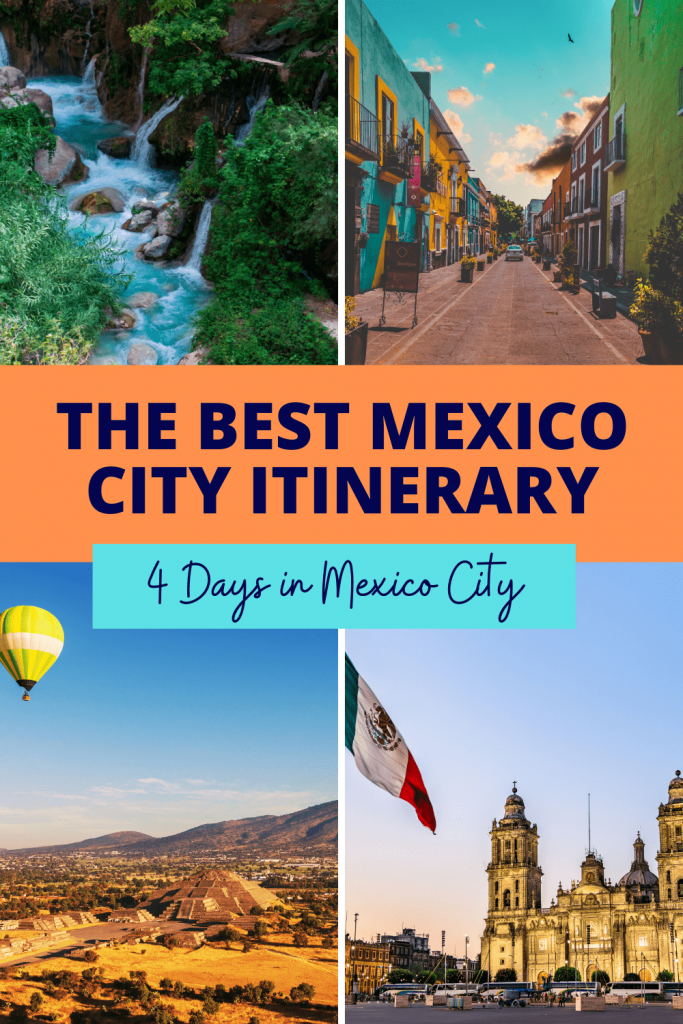 I'm Sam and I may only be 5'3 but I'm feisty and enjoy a lot of sarcastic humor. I'm addicted to travel as well as feeding and advocating for street animals in every country I travel to. I'm married to Courtney and we're super gay or whatevaaaa. We're both extroverts and love meeting new people everywhere we travel. We are in love with Latin American culture but can't wait to explore more of the world!