Since my wife Courtney and I moved to the Tampa Bay area, most people ask "is Tampa Florida worth visiting?" Our quick answer YES! If you have a free three-day weekend, there are plenty of things to do in Tampa, Florida, to keep you entertained. Some would argue that there are actually too many things to do. Keep reading to discover the best attractions, restaurants, and things to do that deserve a spot on your 3-day Tampa itinerary.
So how do you see the best of the bay when you only have three days in Tampa?
3 DAY TAMPA ITINERARY: DAY 1
Tampa Riverwalk
The perfect way to start your day in this 3 day Tampa Itinerary is to hang out at the Tampa Riverwalk. You can either walk or bike along the river or take a water taxi along the river.
The Tampa Riverwalk is 2.6 miles long, and it runs along the Hillsborough River in the middle of downtown Tampa Bay. While you're walking along the trail, you'll be able to read different quotes that are in the tiles on the floor along the riverwalk.
This is one of the best places to catch a sunrise or sunset. There are also many benches to sit at and watch the river if you don't want to take a taxi.
Curtis Hixon Waterfront Park
One of the best things to do in this 3-day Tampa itinerary after you walk along the Riverwalk is to stop by the Curtis Hixon Waterfront Park. This is a great area to cool down and relax and enjoy the sights of downtown Tampa.
You can have a lunchtime picnic on the green grass as you people-watch. If you're lucky, you may even be able to catch the University of Tampa's rowing team hauling their slender boats down the river. If you don't see them, you can enjoy the views of the towering skyscrapers that make up downtown Tampa.
Tampa Museum of Art
After your picnic, you can walk over to the Tampa Museum of Art. You should check out their website to see if they are offering any creative classes that you'd be interested in. If they don't, don't worry. The museum has rotating exhibits, so even if you've been there before, you're sure to find something new when you visit.
Regularly, they have art from around the world and timelines. They have ancient, modern, and contemporary art pieces.
This museum has been open in Tampa for one hundred years. If you're into Greek and Roman history, this museum has one of the largest collections in the Southeastern United States.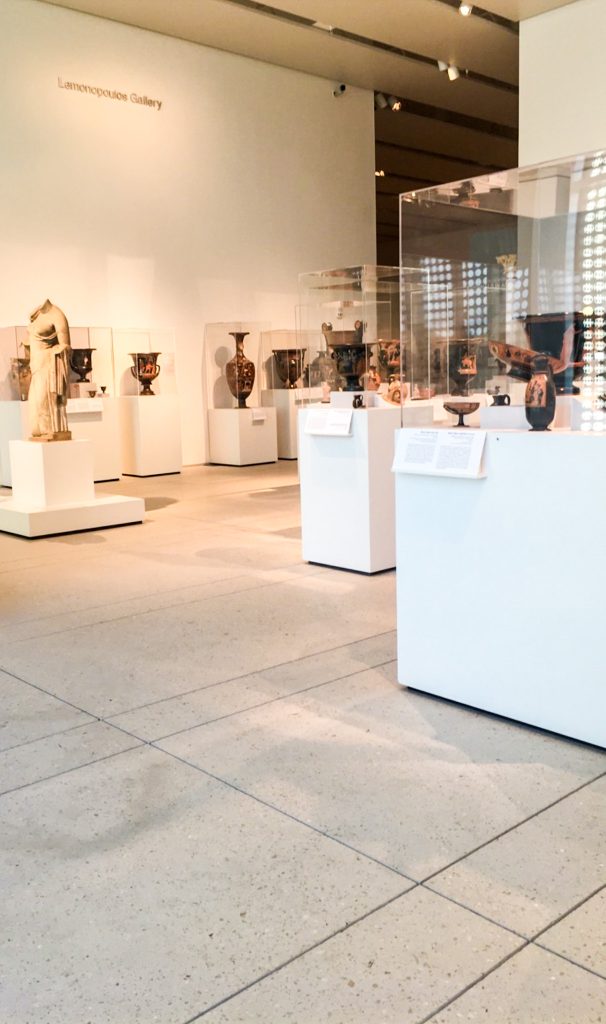 Sparkman Wharf
For dinner or a night out, Sparkman Wharf is the place to be. If you have children with you, this is a family-friendly area with all kinds of retail shops, restaurants, and bars. The Wharf is located on the Garrison Channel, and it's in the heart of downtown Tampa.
One unique thing about the Sparkman Wharf is that it's made up of colorful shipping containers. They have all been turned into different restaurants, so you'll be able to find something for everyone in your party. There is also plenty of outdoor seating so that you can enjoy the weather.
There is also a large open grassy area if you want to have another picnic to end your night.
3 DAY TAMPA ITINERARY: DAY 2
Oxford Exchange
To start your second day off, you need to have breakfast or brunch at the Oxford Exchange. This is both a breakfast restaurant, coffee shop, and bookstore. This is also a unique place that has a lot of photo opportunities for your perfect Instagram photo.
The Oxford Exchange is right across from the Hillsborough River, and it's in Hyde Park. Everything on their breakfast menu is tasty, but you can't go wrong with the poppy seed pancakes or the classic French toast. After you finish breakfast, order some coffee to drink while you browse their selection of books.
Busch Gardens
If you're up for some adventure and thrills, Busch Gardens is worth a visit. This can be a great way to spend time during your 3-day Tampa itinerary. Additionally, not only can you ride some of the best roller coasters, but you can also have close and personal experiences with one of their animals. Busch Gardens in Tampa has over two hundred species of different animals. To get the best view of the animals and the park, you can take the cable car that connects the Congo and Egypt areas.
Some of the best roller coasters at this park include Falcon's Fury and Cheetah Hunt. The Iron Gwazi is the newest roller coaster in the park, and it was voted the Most Anticipated Ride in 2022 by USA Today. In fact, this is North America's tallest roller coaster. It's also the world's steepest and fastest hybrid coaster. This is the best thrill that you'll find in Florida after you take a 91-degree drop over a 206 feet tall coaster. You'll then go through three inversions at a top speed of 76 miles per hour, so this isn't for the faint of heart.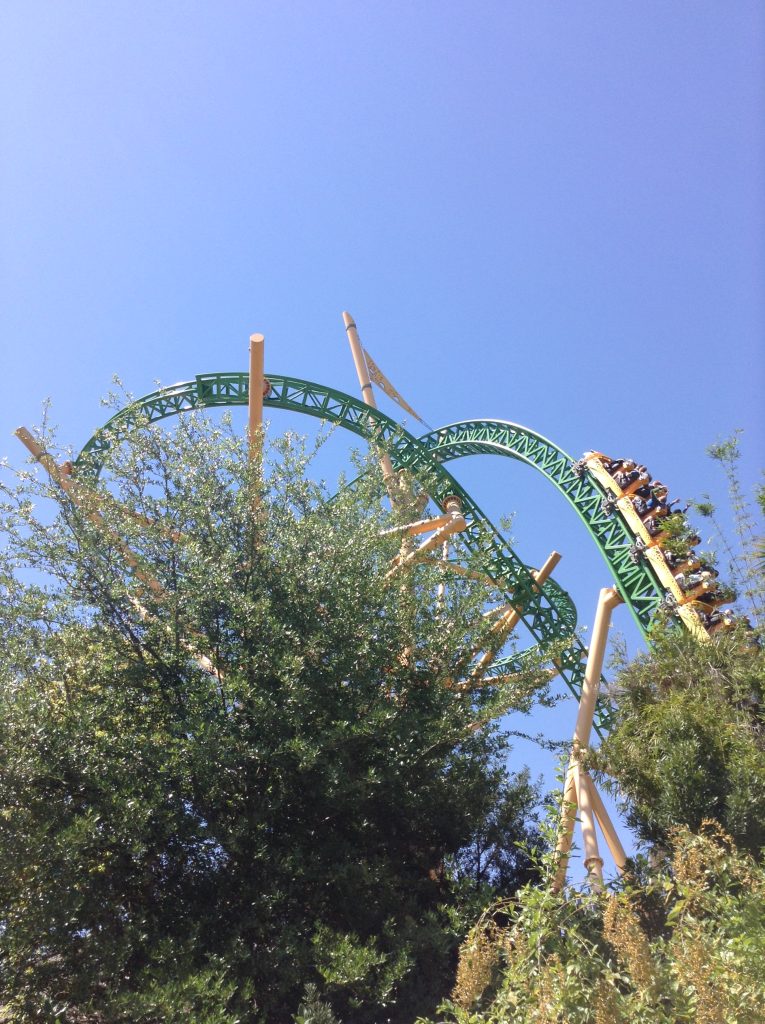 Historic Ybor
After Busch Gardens, take some time to freshen up before heading over to Historic Ybor. Have you ever watched Live by Night with Ben Affleck? You might notice that some of the scenery here looks familiar.
This city is where you can find some authentic Latin American and Cuban culture, founded by Vicente Martinez-Ybor. Ybor is Tampa's version of the French Quarter that's in New Orleans. Ybor City is the best place to find authentic hand-rolled cigars. Martinez-Ybor moved here from Cuba in the late 1860s and opened the cigar-rolling factor. Now, many Latin and Hispanic families move to Ybor, creating a unique identity that is different from downtown Tampa.
For dinner, you should make a reservation at the Columbia Restaurant. This restaurant has won so many awards, and it's been open for 115 years old. It's home to the most authentic Cuban sandwich you'll find in Florida. If a Cuban sandwich isn't your thing, they also have traditional dishes like paella and empanadas de picadillo.
In the evening, you can walk down 7th Avenue. You'll find all kinds of small businesses and boutique shops. You can grab some authentic souvenirs here and find out how authentic cigars are rolled.
At night, the city comes alive with all kinds of bars and clubs. You'll find college students, locals, and other tourists hopping bars and lining up for exclusive clubs.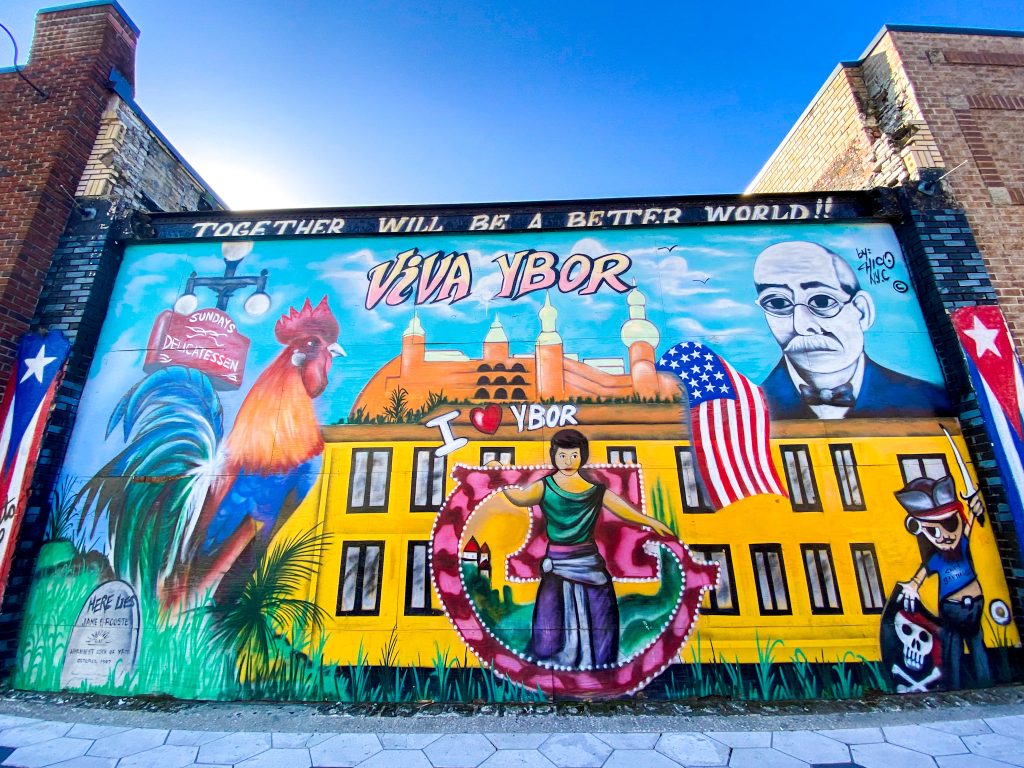 3 DAY TAMPA ITINERARY: DAY 3
Armature Works
For breakfast or lunch on your final day, you can stop by Armature Works. There are plenty of restaurants and shops located in this renovated warehouse. There are plenty of different food options here, but Heights Public Market is one of the best places.
They also host different events here, and if you're lucky you might find a cool event or party to attend. Armature Works also has an outdoor lawn where they host live music every weekend.
If you didn't find anything to eat at Armature Works, you can easily walk over to Hyde Park and visit their Farmers Market on Sunday mornings.
ZooTampa or Aquarium
If you didn't get enough animal action at Busch Gardens, head over to ZooTampa at Lowry Park or The Florida Aquarium in downtown Tampa.
ZooTampa has all kinds of animals, ranging from monkeys, Florida panthers, rhinos, elephants, giraffes, black bears, and penguins. You can also see some local manatees that were rescued and are now being rehabilitated at the facility. If you're lucky, you may even get to visit them while they're eating lettuce from the surface of the water. You can also schedule an event to see these manatees up close and watch how they're cared for at this facility.
In fact, this is one of the things that make ZooTampa so different from other parks. There are many experiences you can purchase that get you up close and personal with many of these different animals. For example, you can pet stingrays, take pictures with a koala, or feed the giraffes!
If you came to Florida for marine life, The Florida Aquarium is a must-add to your travel itinerary. This aquarium is right downtown, and you may even be able to walk there if you're staying at a hotel in downtown Tampa.
There are over 7,000 aquatic animals and plants in this aquarium. You'll also be able to see sea turtles, octopi, stingrays, sea turtles, and tiger sharks. We recommend booking your ticket online before you go because admission can be different depending on what time of day you want to visit.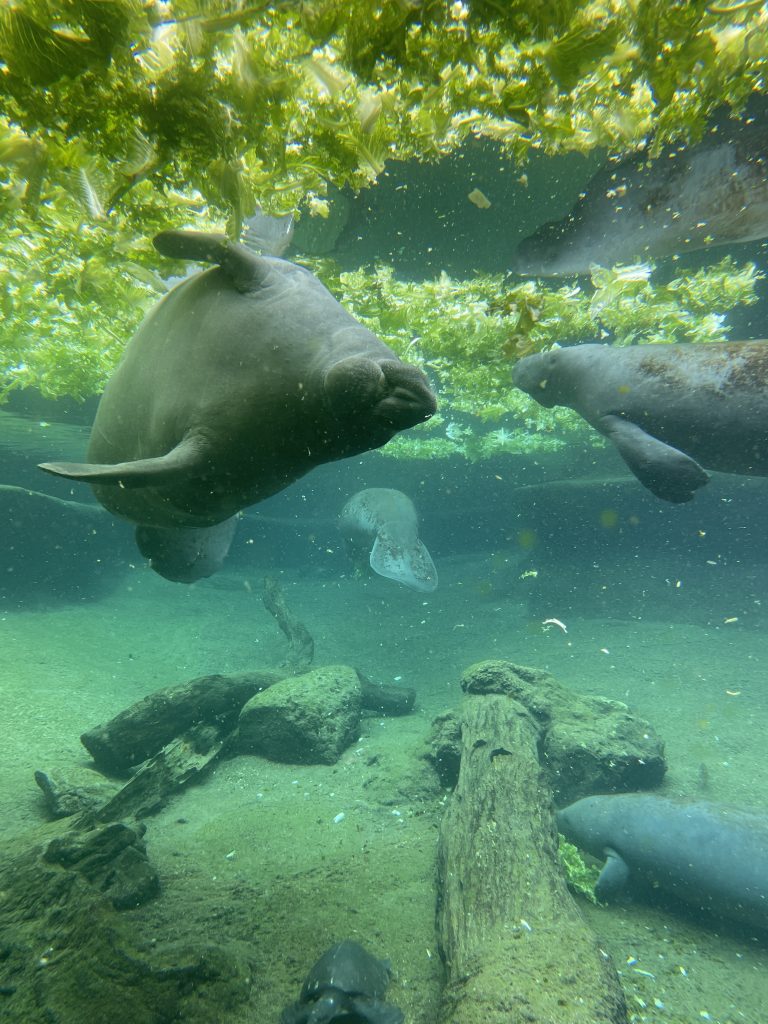 Visit Local Breweries
There's no better way to end a trip than with the right locally crafted beer. Thankfully, there are many great breweries in Tampa Bay that you can visit. If you want to go to the oldest one, you should visit the Tampa Bay Brewing Company. This brewery opened in 1995, and you'll find a full lunch and dinner menu along with a huge range of craft beers that were locally brewed.
If craft beers aren't your thing, then you'll find a great mead or cider at the Cigar City Cider and Mead. All of the ciders here are made only with natural ingredients grown right in Florida. You'll also find that they have an excellent selection of dry meads and ciders. They even sell some of their ciders in six-packs that you can take with you.
If you're more interested in learning how to brew beer and also taste some good samples, head over to Coppertail Brewing Company. They have four core beers that they specialize in, but they also have a rotation of specialty beers throughout the year. You can also tour this brewery anytime Thursday through Sunday for only $7. This also includes a beer to drink during the tour, a souvenir pint glass, and plenty of samples, making it one of the best steals in the area.
BEST AREA TO STAY IN TAMPA FLORIDA
Downtown Tampa
This is the best spot to stay in if you want to be close to sightseeing options in Tampa and in the center of all the activities and cuisine Tampa has to offer.
Hyatt Place Tampa Downtown: This beautiful hotel offers a pool with killer views, a gym, and pet-friendly rooms, and it's right in the center of all of Tampa's best bars, restaurants, and sightseeing options.
Aloft Tampa Downtown: Aloft Tampa Downtown is a short walk to the Tampa Museum of Art, and offers a pool, restaurant, and a convenient location for walking around downtown Tampa. This is also a pet-friendly hotel in downtown Tampa Bay.
Tampa Bay Harbor
This area is a hopping spot for those looking for Tampa bay nightlife while enjoying a waterfront experience in Tampa Florida.
Casa de Playa: This waterfront hotel offers a gorgeous pool, and a gorgeous view of Tampa Bay Harbor, and is close to downtown Tampa. It offers a tiki bar and grill and is 5 minutes from the beach. If you are looking for a spot that isn't in the middle of busy downtown, and you want some waterfront views, this is perfect!
The Current Hotel Autograph Collection: The Current hotel offers a clean, modern vibe with incredible views of Tampa Bay. This waterfront hotel offers a restaurant, a modern design, and a convenient location from downtown Tampa.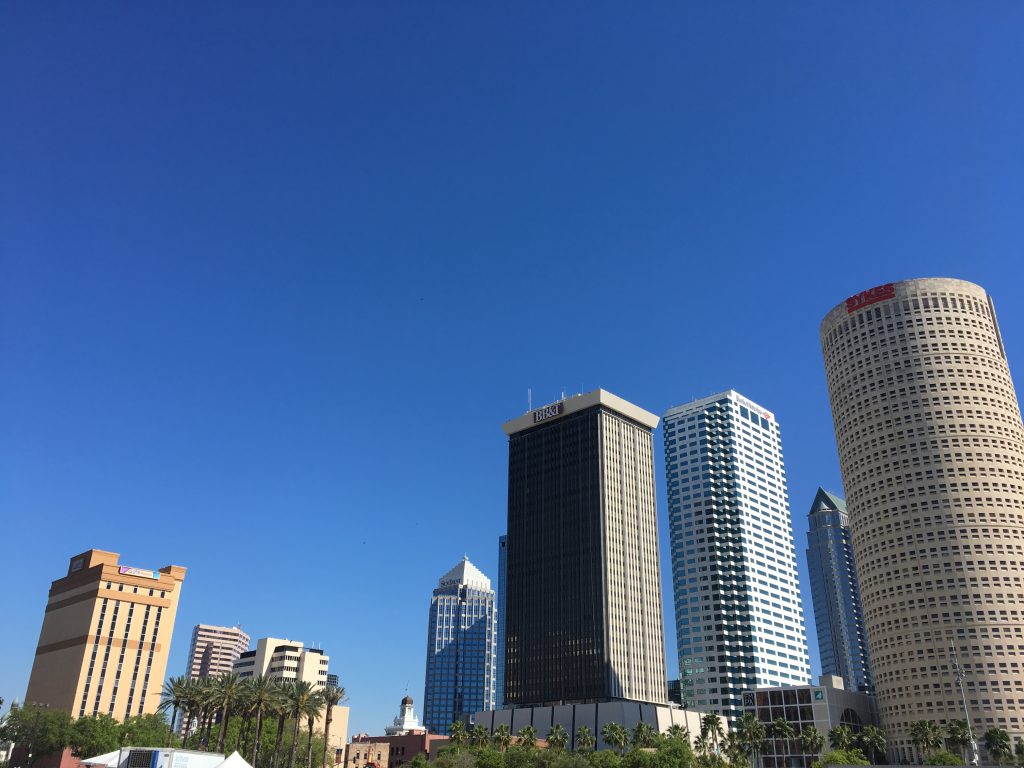 BEST TIME TO VISIT TAMPA
Good news for anxious travelers, wanting to spend a weekend in Tampa, or enjoy a 3 day Tampa Itinerary, is that Tampa is great to visit year around! However, during the summer months, June- September it is much hotter. The nicest weather in Tampa is in October-May when the weather is cooler outside.
Like this article? Check out our other related posts
If you're actually traveling to the Tampa Bay area for a week, then you'll want to venture over the bridge to St. Petersburg as well. If you're looking for a four-day itinerary for this city, you came to the right spot.
Want to know if Tampa or St. Petersburg is better to visit? Check out our four-day St. Petersburg itinerary on the best things to do and visit while you're in Tampa Bay and see so for yourself!
Looking for St. Pete travel guides? Check these out!
Like this Article? Pin it for later!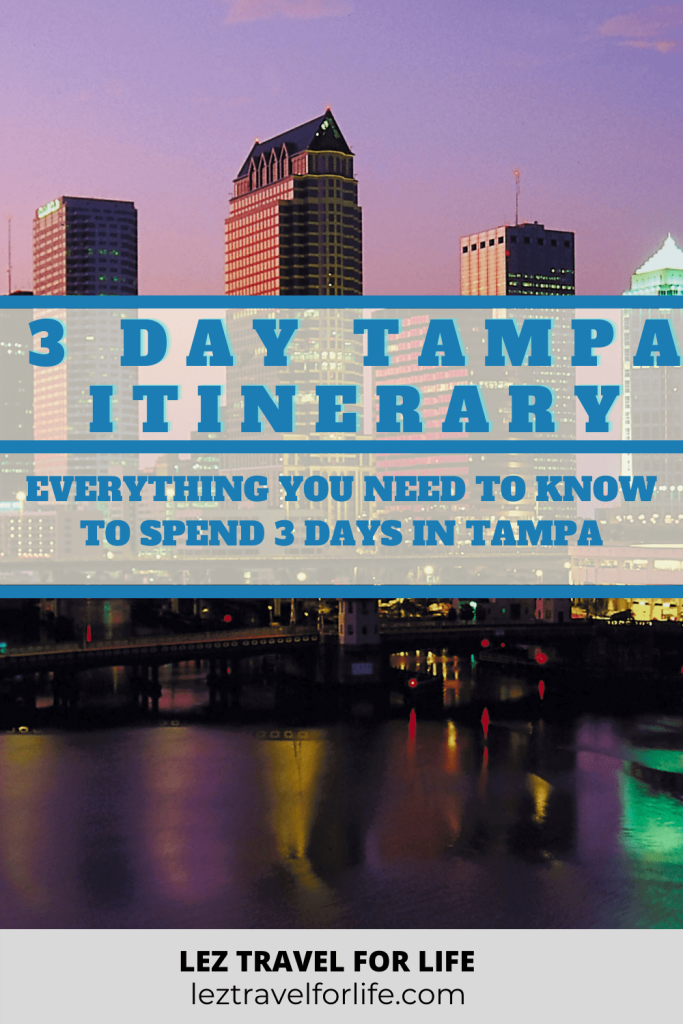 I'm Sam and I may only be 5'3 but I'm feisty and enjoy a lot of sarcastic humor. I'm addicted to travel as well as feeding and advocating for street animals in every country I travel to. I'm married to Courtney and we're super gay or whatevaaaa. We're both extroverts and love meeting new people everywhere we travel. We are in love with Latin American culture but can't wait to explore more of the world!