Hawaii is on most people's bucket lists as it should be! Hawaii is a mix of beautiful lush nature with sparkling blue ocean. The lava rocks make you feel like you are on Mars. We spent some time traveling on the Big Island of Hawaii since it is known to be more rustic and less touristy. Hawaii travel was a little different than we are used to which is why we are here to share a few Hawaii travel tips that you should consider before you travel to the Big Island of Hawaii!
4 TRAVEL TIPS FOR THE BIG ISLAND OF HAWAII
1. Hawaii Transportation
This is the most important Hawaii travel tip. You will need a rental car to get around things are very spread out and public transportation is unreliable, Uber is super expensive.
Big-name rental companies vs. local companies:
There are a lot of options in Hawaii for rental cars from renting at the airport to finding one on craigslist.
Big Companies:
At the airport, you'll find typical companies like Hertz and Enterprise which allow the convenience of jumping off the plane and getting your rental car on the spot with the peace of mind that you signed a contract.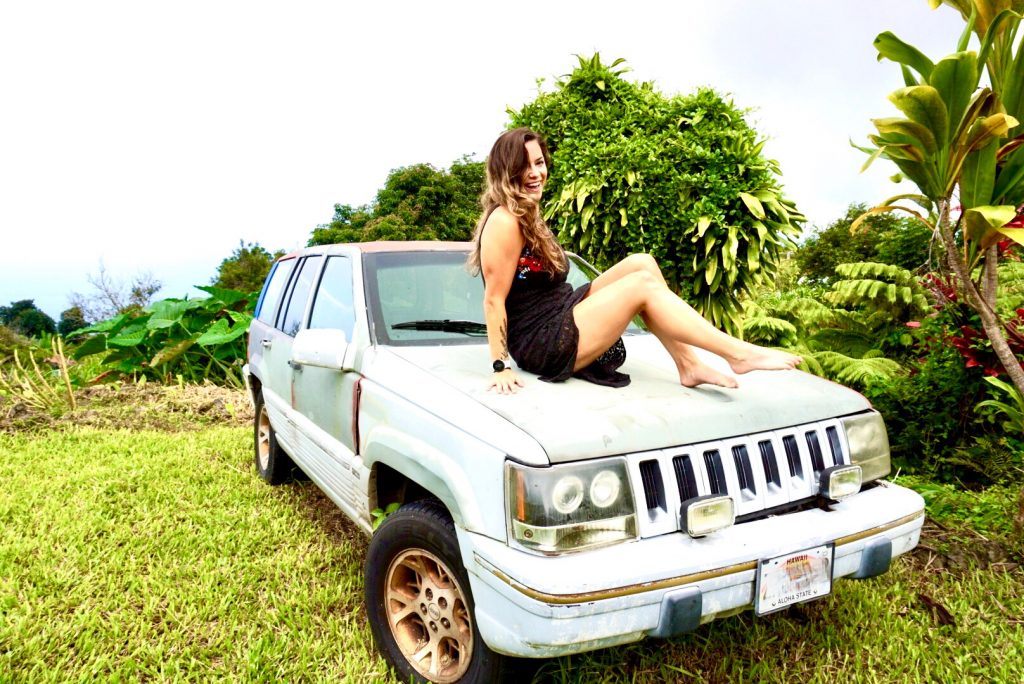 Beware: Big-name companies will try to convince you that you need to purchase this crazy expensive damage insurance.
Example: A car window breaks- Hertz or Enterprise will handle the claim directly and you don't have to file a claim through your insurance. We had full coverage car insurance back home so we didn't spend the extra $35 a day. Remember- Hawaii is crazy expensive and that $35 can go a long way.
Craigslist:
We compared prices of rental cars between local companies and craigslist and there can be $10-15 a day in savings (mostly for sedans), but overall we had issues with the locals not being reliable with pick-up dates of the car we wanted. We almost went with a local to save $$ but the pick-up date changed 2 different times which for travel that has a limited number of days could really be problematic for your itinerary.
Final Opinion:
If you want to pay a little more and have the security go with a bigger company if you want to pay a little less then go with a local company.
What type of car to rent: DON'T LET THEM TELL YOU YOU NEED AWD or 4×4. It is a way for them to charge you more money for something you may not even need and honestly, the national parks on the Big Island like Mauna Kea requires 4×4 to get to the summit. It's forbidden for you to go there in the contract you sign for a rental car anyway because the risk of damaging the car is so high.
Note: We only had an AWD because where we were staying was at the top of a vertical hill that literally required AWD. We had a Nissan Rogue and loved it because it allowed extra space for bodyboards, we could camp in the car if we wanted to, and we could even fit a surfboard in there- it all depends on what you want!
2. Food is Expensive in Hawaii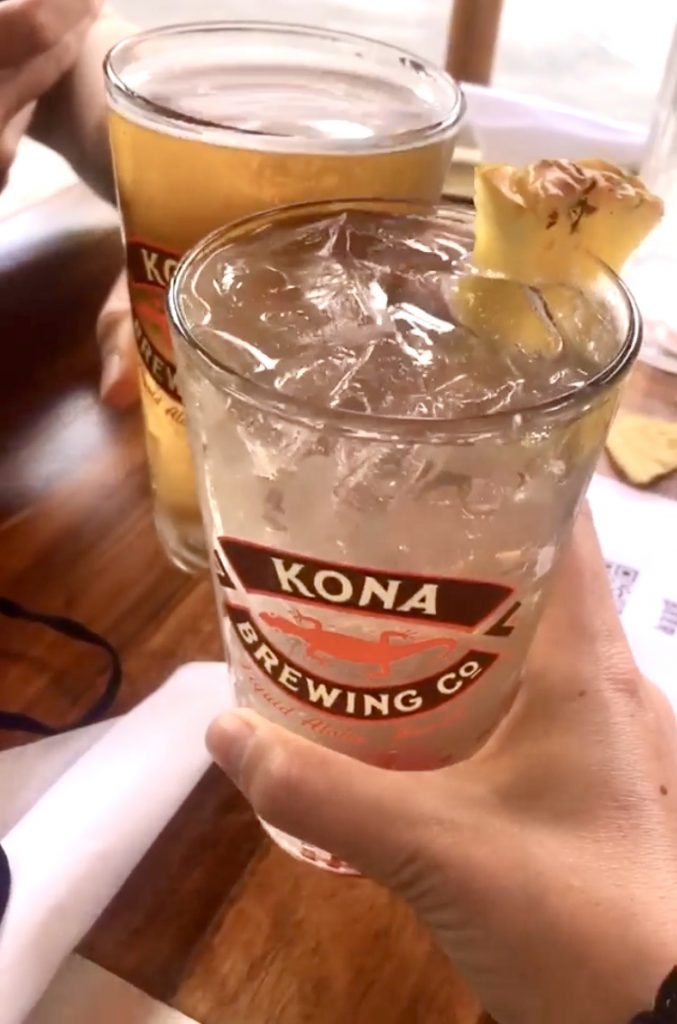 Food is expensive. Budget ahead of time. Seriously! For the budget traveler (for others who don't mind spending extra dough on vacation then you can skip this):
Grocery shop rather than eat out:
Wait, duh…right? This travel tip seems rather obvious but we definitely learned the hard way.
Yes, grocery shopping will save you money but it will still be expensive to shop for groceries in Hawaii. Look out for certain cheap deals in the stores.
For Example: rather than buying that $8 loaf of bread, get the local Hawaiian bread (Love's is an example). It's half the cost and the loaves are huge.
We kept it simple and cooked meals for the week (protein: eggs/ meat & sandwich meat, carbs: rice, potatoes, veggies, fruits, bread, fats: peanut butter, etc). We still spent around $120 for a week's worth of groceries compared to back home where we would have spent half of that.
Hawaii Local Goods:
Look for signs of people selling fresh fruits and vegetables (way cheaper than the store) and load up! This is going straight to local farmers and they deserve it. The produce in Hawaii is the best we've EVER had, but due to complicated US legislation, Hawaiians can't export a lot of their amazing products for the rest of the US to enjoy.
Local Coffee is delicious but INSANELY expensive, like $40-$50 for a bag expensive. We decided to skip out on this and just buy basic stuff (which was so hard to do because we are total coffee snobs). Instead, we saved the yummy coffee for the mornings we wanted to splurge on a good latte from a local coffee shop. We did get lucky a couple of weeks since the neighbors had their own locally grown and roasted coffee that they gave to us.
For Foodies:
Don't fall for a tourist trap (and there are plenty here). If you're going to eat out check reviews and the menu out before committing. Some restaurants have a beach view but overpriced drinks and underwhelming food. The best restaurants we found were hole-in-the-wall and not right on the beach, but hey, sometimes you just want a nice view and a cocktail. Check out this list for a few places we hit up while we were there and what you can expect.
Here are some of our Favorite Places on the Big Island of Hawaii:
3. Location, Location, Location!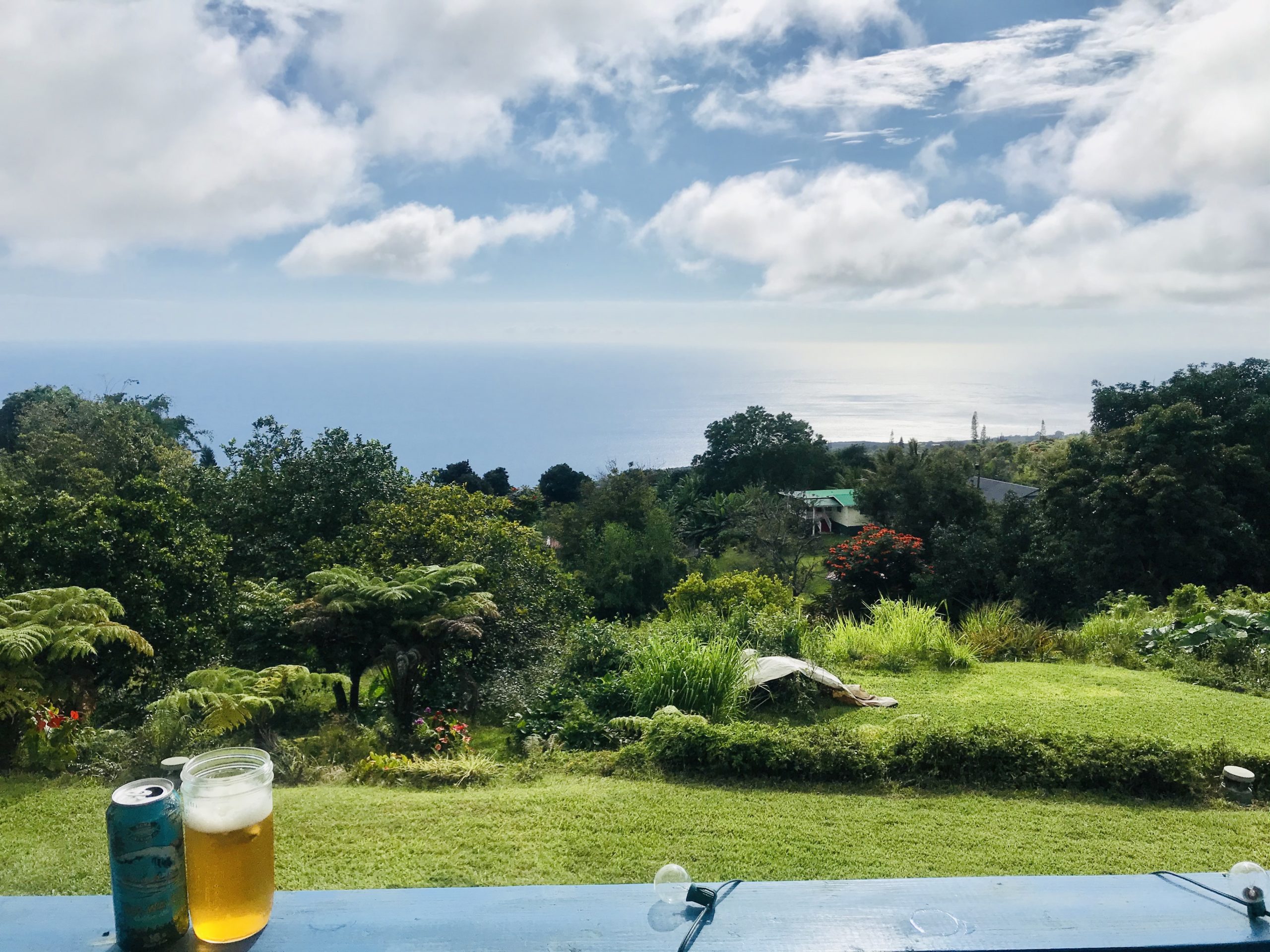 Location is Important in Hawaii:
Stay at a location where you can walk to multiple places. Sometimes a secluded Airbnb on a hill sounds wonderful but if you're looking to save money on gas ($4 a gallon), and a rental car $50 a day with taxes and fees you may want to check out an area with a centralized location.
Check out downtown Kona where there are plenty of Airbnb and hotel options and you can walk to some great beaches, restaurants, shops, and bars.
4. Hawaii Local Tours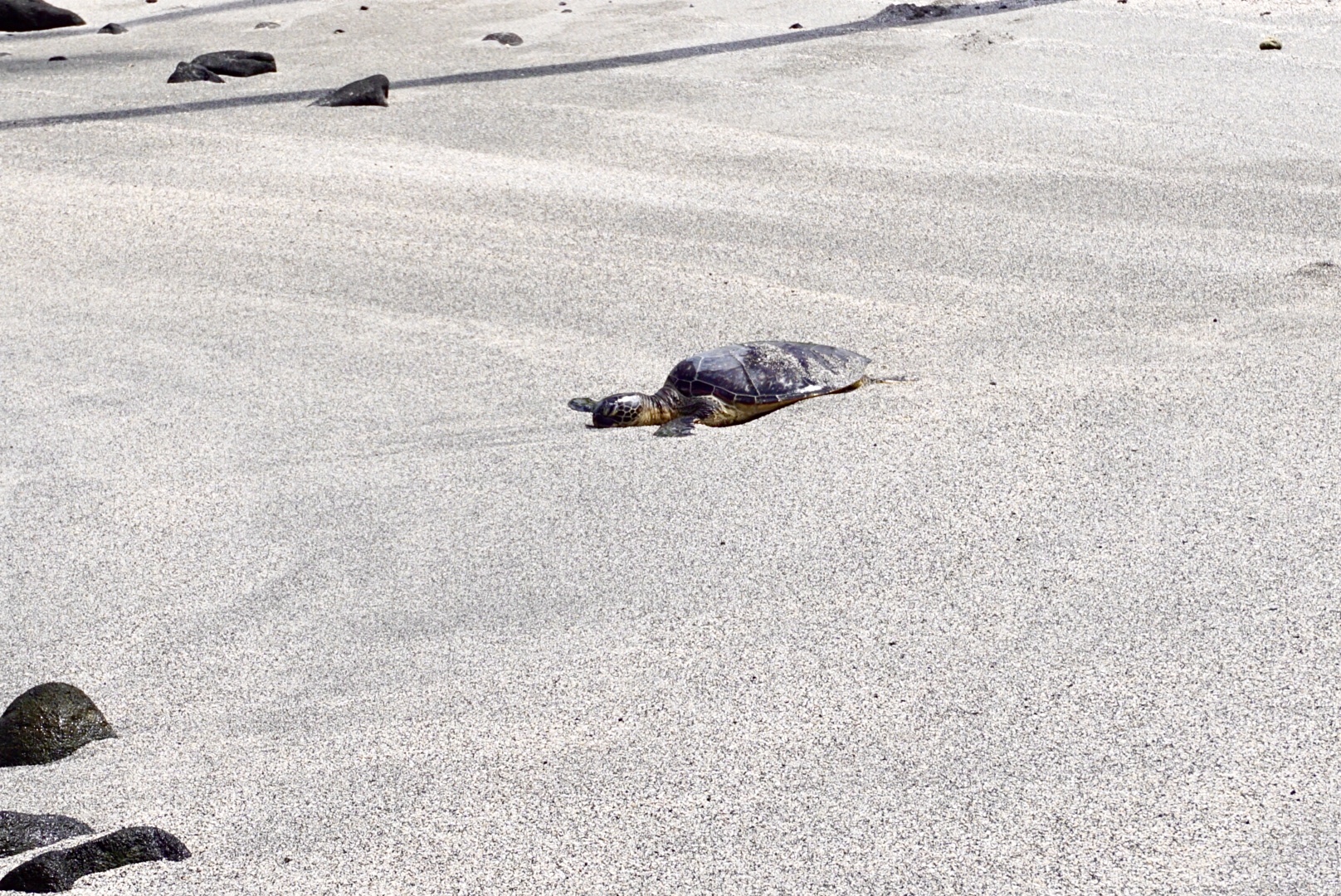 Research Local Tours:
Research the local tours (dolphin tours, Manta-Ray tours, Sea turtle tours) and make a list of things you really want to see and weigh out whether or not it's worth spending the moolah on.
For example, a sunset dolphin tour sounds really dreamy, but because all beaches in Hawaii are public you can easily park at a beach, relax with a picnic on a towel and enjoy a couple of beers and watch the dolphins swim on your own.
As far as the Manta Ray tours you can decide for yourself- If you plan to go snorkeling (check out the best snorkeling spots in my article here) you may get lucky and see one on your own- like I did!
Sea Turtles??
Those beauties are EVERYWHERE (here are the best beaches for sea turtles here) I know, I was freaking out about it and took 100000 pictures of them every chance I got.
Must do Tour:
Mauna Kea full-day summit hike, sunset, and stargazing tour. You are transported, you are fed dinner, bring your own snacks and you have a fabulous local guide drive you up the summit (yep you don't have to worry about driving up there and flipping your car) and educate you on the sacred history of Mauna Kea and the controversy while experiencing the milky way like you've never seen. This is something we really wish we were able to do but the tours were all canceled because of covid.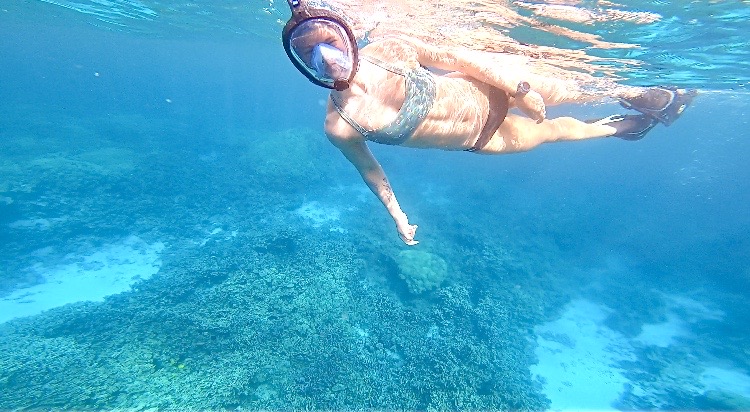 I'm Sam and I may only be 5'3 but I'm feisty and enjoy a lot of sarcastic humor. I'm addicted to travel as well as feeding and advocating for street animals in every country I travel to. I'm married to Courtney and we're super gay or whatevaaaa. We're both extroverts and love meeting new people everywhere we travel. We are in love with Latin American culture but can't wait to explore more of the world!